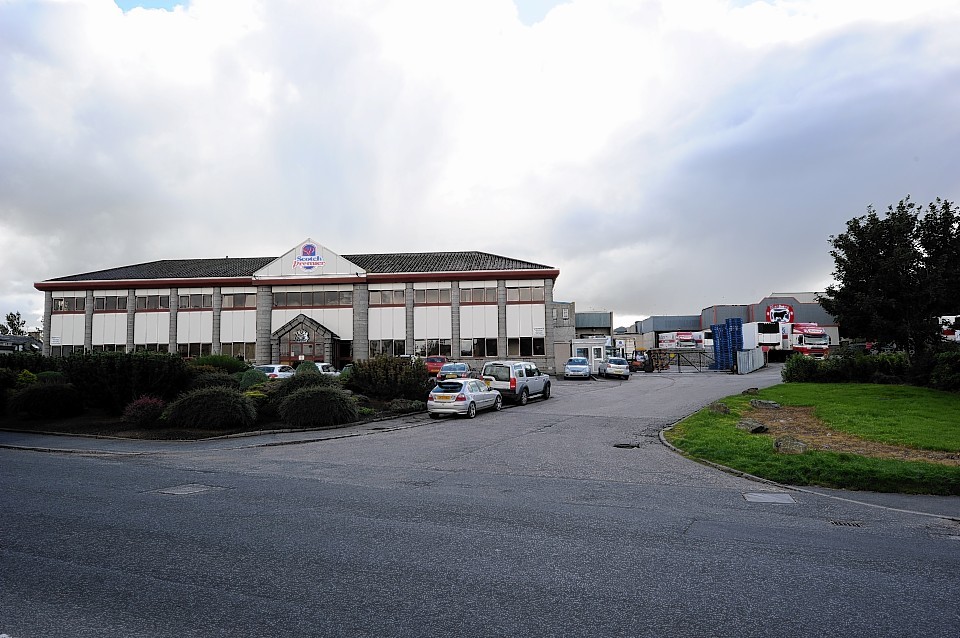 An Aberdeenshire abattoir could be demolished to make way for new houses.
ANM Group Ltd has submitted a planning application in principle to Aberdeenshire Council for the redevelopment of their site at North Street in Inverurie.
The site – next to houses, a primary school and a church – is no longer considered appropriate and current occupiers Scotbeef (Inverurie) are exploring their options for relocating.
Plans lodged with the council show that a mixture of flats and houses could be built as part of the site.
Currently, there is a large, two-storey office building, industrial sheds that form the abattoir and a meat processing plant.
A report prepared for ANM Group by architects William Lippe states: "The site is the last remaining industrial use on North Street.
"There is a clear conflict between the site's current use and its immediate context.
"The site is poorly located for its current use in terms of industrial vehicular movement and their effect on traffic along North Street as there is inadequate turning space available within the site."
Last year, Scotbeef revealed its intention to potentially build a new abattoir at ANM's Thainstone Centre headquarters that would replace the one in North Street.
But a spokesman for ANM Group Ltd said the proposals were at an early stage until Scotbeef moved out.
He said: "Scotbeef are looking for an alternative site and until they vacate the building these plans will not move forward.
"We do not yet know how many houses could be built on the site because it is just planning permission in principle.
"The master-planning for the site would still need to take place."