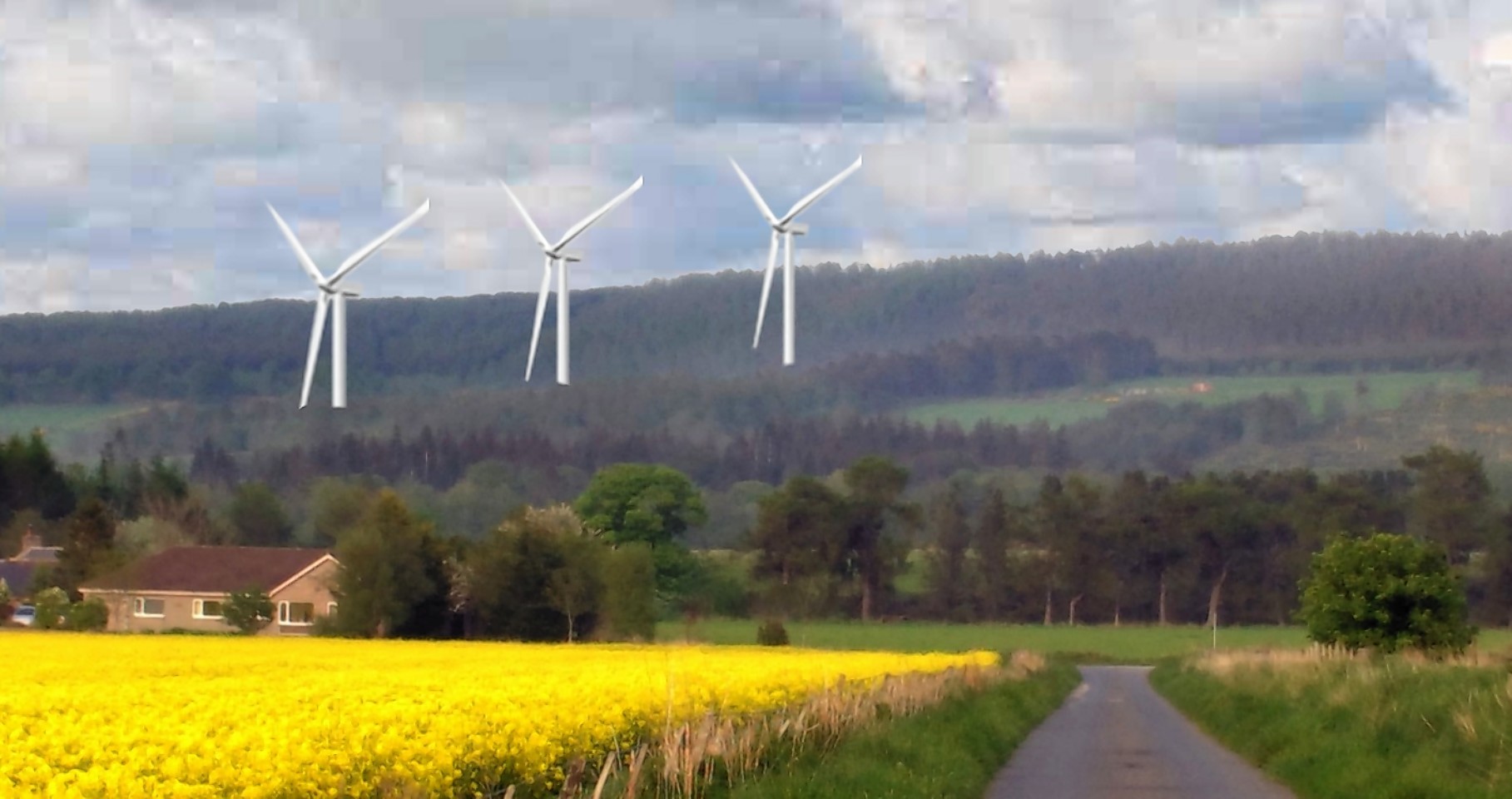 Councillors are being urged to approve plans for a windfarm in Aberdeenshire after the developer reduced its size by more than half.
Welsh-firm West Coast Energy originally planned to install 10 turbines at Mains of Cairnborrow near Huntly in May 2011.
The scheme was later revised to nine, but Aberdeenshire Council refused to grant planning permission.
An appeal to the Scottish Government reporter was also dismissed because of the potential visual impact of the scheme on the landscape.
Now a fresh planning application has now been lodged for four 328 ft machines, about three-and-a-half miles north-east of Huntly, and members of the Marr area committee are being asked to give it their backing.
A report for Tuesday's meeting says the turbines would generate enough power for 5,800 homes.
Stephen Archer, Aberdeenshire Council's director of infrastrucure services, writes: "The proposed scheme has been substantially reduced in scale and a small reduction in height.
"The small cluster of the scheme is more appropriate in layout to the character of the area and is contained within a bowl rather than dominating the length of a ridgeline."
The project has attracted 20 letters of support and 43 objections, with many raising concerns about the cumulative impact of turbines in the area.
Within three miles of the proposed development there are a further eight turbines that have been granted planning permission and five awaiting a decision, including the four-turbine Meikleton of Ardonald which was rejected by the Marr area committee in April and is now the subject of an appeal to the Scottish Government.
Within three to six miles is the 21-turbine Drummuir windfarm in the Moray Council area.
Aberdeenshire's environmental health team has said that if the Meikleton of Ardonald decision is overturned the noise impact from all of the turbines in the area would be "unacceptable" for nearby properties.
Planners say they are confident that reduced power modes could be used if both schemes are approved.