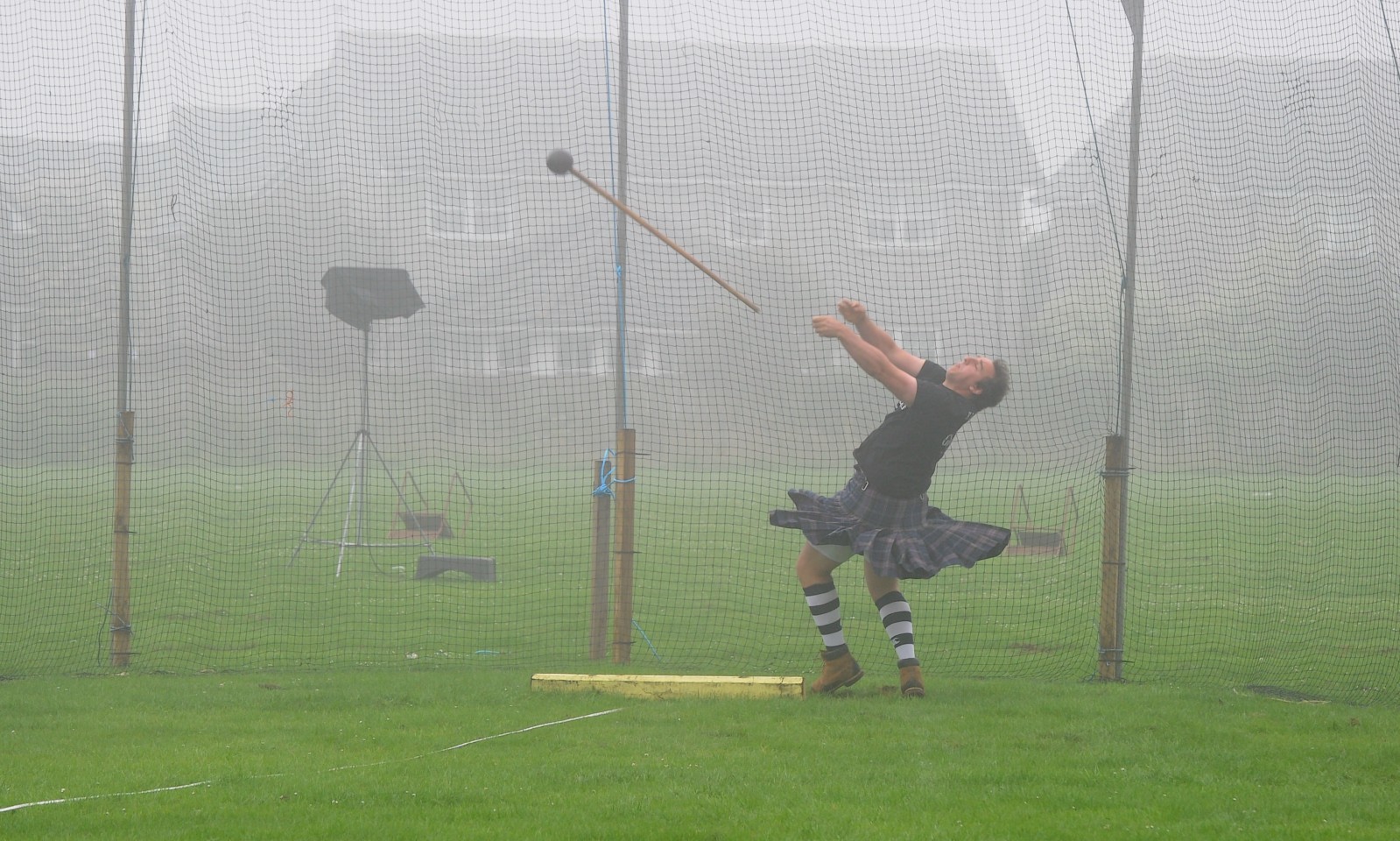 Visitors from all over the world braved rain showers and grey skies to attend the Stonehaven Highland Games yesterday.
Thousands of people flocked to the Mackie Academy playing fields to enjoy the event, which returned after a two year break.
The crowds enjoyed a packed programme which included heavy and light events, Highland dancing and a tug o' war contest.
Organisers said it was a great success, despite rain falling for most of the morning.
Roger Barnett, chairman of the games committee, said: "It was a wet start but it turned out to be a great spectacle.
"It has been really good.
"We have estimated that around 3,000 people came along and it was great to see people from American, Canada, Asia and Europe.
"The sun started to come out at around 1.30pm and that made such a difference.
"We had around 100 Highland dancers taking part, when we normally have about 70, so that has been great.
"The highlight for me was the Mini Highland Games for schools, which we hope will grow next year."
The mini-games event took place on Saturday between local schools and was enjoyed by youngsters.
It involved events such as 400-metre and 800-metre races, long jump, high jump, tossing the caber and tug o war.
"It has been a big day for us.
"It has been a new committee and I would like to thank them all for their hard work.
"The games really are back with a bang and we are delighted," Mr Barnett added.
"I would also especially like to thank Mackie Academy for giving us such a great venue and for being so helpful.
"We have had caretakers here on the day who have been great.
"This is such a big thing for Stonehaven as well, because it brings visitors to us and all our attractions."
Mr Barnett added that the only down side was a last minute cancellation of the solo piping contest, as judges were not available.
"A lot of people were let down by that and we are very sorry for it.
"However, we will run it again next year and learn from it," he said.
A pipe band competition was also held for the first time during the games, which proved highly popular.
The Stonehaven Highland Games event was cancelled in 2012 for the first time since its inception in 1978 after rain flooded Mineralwell Park.
Last year, the committee said the event could not be staged for "operational" reasons.
However, this year councillors backed plans to reintroduce the games.
Members of Aberdeenshire Council's Kincardine and Mearns area committee agreed to grant £1,613 towards the cost of staging the two-day festival.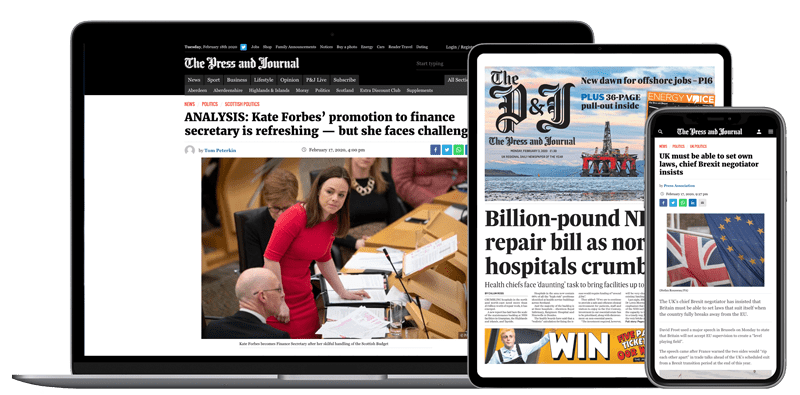 Help support quality local journalism … become a digital subscriber to The Press and Journal
For as little as £5.99 a month you can access all of our content, including Premium articles.
Subscribe