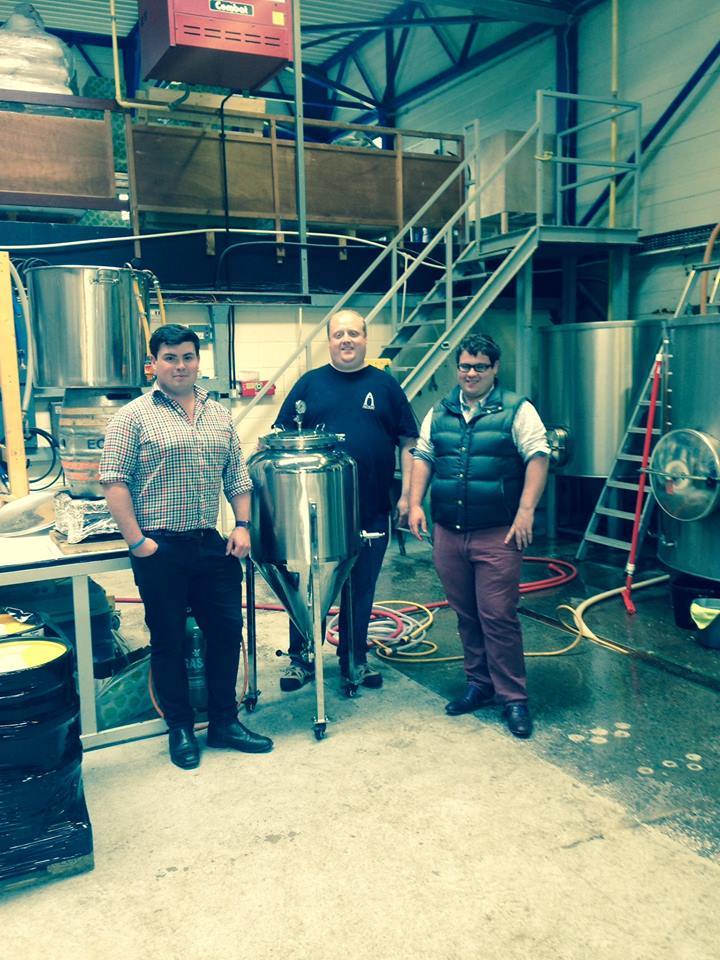 An Aberdeenshire town will host its inaugural beer festival thanks to two passionate brothers.
Mungo and Guy Finlayson, have crafted the Banchory Beer Festival in their hometown, and hope that the event will introduce people in the area to the world of craft brews.
Elder brother, Mungo, 24, wants the festival to "let the public of Deeside and surrounding areas try new and exciting beers, ciders and gins which are not seen in pubs".
And the brothers have even concocted their own brew especially for the event through Alchemy Brewing, based in Livingston.
Mungo said: "The first time we try it will be when we pull the first pint out of the cask once it arrives in Banchory."
More than 30 different beverages will be available on the day.
Local musicians LOKI, Dylan Fowlie, Keiran Adams and Sam Geddes are among the many acts who will play at the festival.
Attendees will also have the chance to munch on a BBQ and hog roast courtesy of Inverurie's Fennel Restaurant.
The brothers started MFGF Events Limited, with the beer festival their first ever event, and they are hoping it will be a successful one.
Mungo added: "We have been granted a three-year licence to use the Deeside Rugby Club pitches for the festival, so if all goes well we plan to hold the beer festival as an annual event.
"Throughout the year we also have other events planned and would hope to expand the Banchory Beer Festival if the first year proves popular."
He said: "We are also supporting a lot of young and upcoming acoustic artists, who have some fantastic talent."
The festival will take place on the Deeside Rugby Club pitches, neighbouring Woodend Barn, near Hill of Banchory, from August 9 to 10.
Entry to the festival is £10 and are available on arrival, and will include two tokens for use on drinks.
It will run from 12pm to midnight on Saturday, and 12pm to 8pm on Sunday.