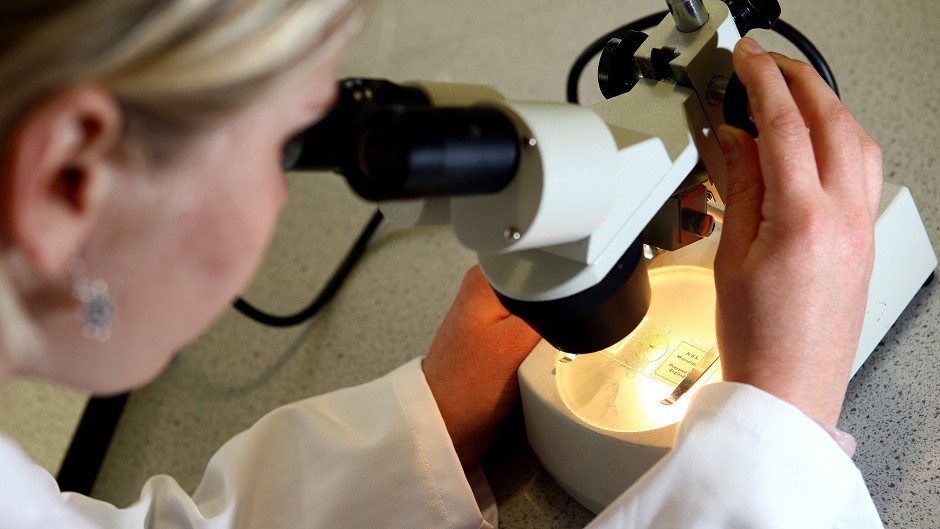 A leading microbiologist has said that E-coli infections are more prevalent in Scotland, and in particular Grampian and the north east, than almost anywhere else in the world.
According to Hugh Pennington, emeritus Professor of Microbiology at the University of Aberdeen, the two main reasons thought to be behind the high rates are private water supplies, which can become contaminated, and "the general closeness of people in the north-east to farm animals."
He said: "It's still a rare infection but we do have an unenviable record."
In 2013 there were still 24 infections making Grampian the worst region in Scotland for E-coli in terms of the number of people infected.
However, last year was the first time, since records began in 1999, that Grampian was not in the top three Scottish regions for rates of infection per head of 100,000 population.
Normally the body can successfully fight off E-coli 157, but for at risk groups such as the elderly and children, the bacteria can have serious implications.
July is the height of 'E-coli season' with infections rising over the summer months, largely due to children coming into contact with animals.
Professor Pennington explains that close contact with farm animals is a "big problem" even if a farm has done all it thinks is necessary to prevent an infection.
"Sometimes it's virtually impossible to stop it [an infection] happening," he said.