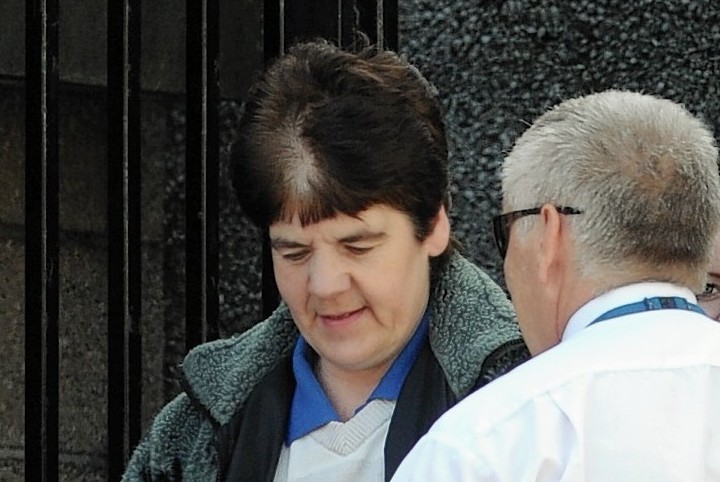 A farmer jailed for £650,000 worth of tax fraud is still behind bars as she refuses to pay back a fraction of the illicit funds to the Crown.
Ella Thom, 50, of Torphins, should have been released early on an electronic tag two weeks ago after she was imprisoned last year for 27 months.
However at the end of the criminal proceedings the prosecution issued a confiscation order requesting that Thom pay at least £150,000 of the cash back.
Yesterday, at a proceeds of crime hearing, Thom offered to meet the £8,500 last demanded by the Crown- only for it to be turned down by the prosecution.
Fiscal depute Anne Macdonald explained that the Crown Office is now looking to obtain £38,000.
Solicitor Advocate George Mathers, representing Thom, told the court that although she is due for early release she will have to remain behind bars as long as there are live proceedings against her.
He said the farmer, 50, could not afford the sum and the case has been continued until later this month to allow a hearing to take place.
A series of hearings have been held to establish the sum Thom will have to pay back under proceeds of crime legislation,
Earlier, Mr Mathers had insisted his client could not afford to pay the £8,500.
Last month she offered £4,000 in the hope that if that was accepted she could be at liberty.
When Thom was jailed last year, she left Aberdeenshire Council to care for her cattle while she was in jail.
The local authority earlier told the court it had spent around £100,000 to provide food and additional care for the herd, which cannot be removed from the farm Thom rents on the Learney Estate, near Torphins.
Aberdeenshire Council has now been granted a court order to sell 49 of her beasts, but is now seeking permission to kill the remaining 100 after claims they had no commercial value.
In December, Thom admitted defrauding HM Revenue and Customs (HMRC) out of £657,932.01 over more than six years.
The court had heard the 50-year-old carried out the theft by "declaring that the input tax she paid was greater than the output tax".
She attempted to justify the VAT repayments she claimed by inflating the cost of machinery, fertilisers and business charges.
At the time of sentence her solicitor urged the sheriff to allow her to keep her liberty, as she said a man had "pressurised" her client into committing the crimes.
Solicitor Lynn Bentley said her client had been asked repeatedly to make the excessive claims and hand the money over to the man, who was not named in court.