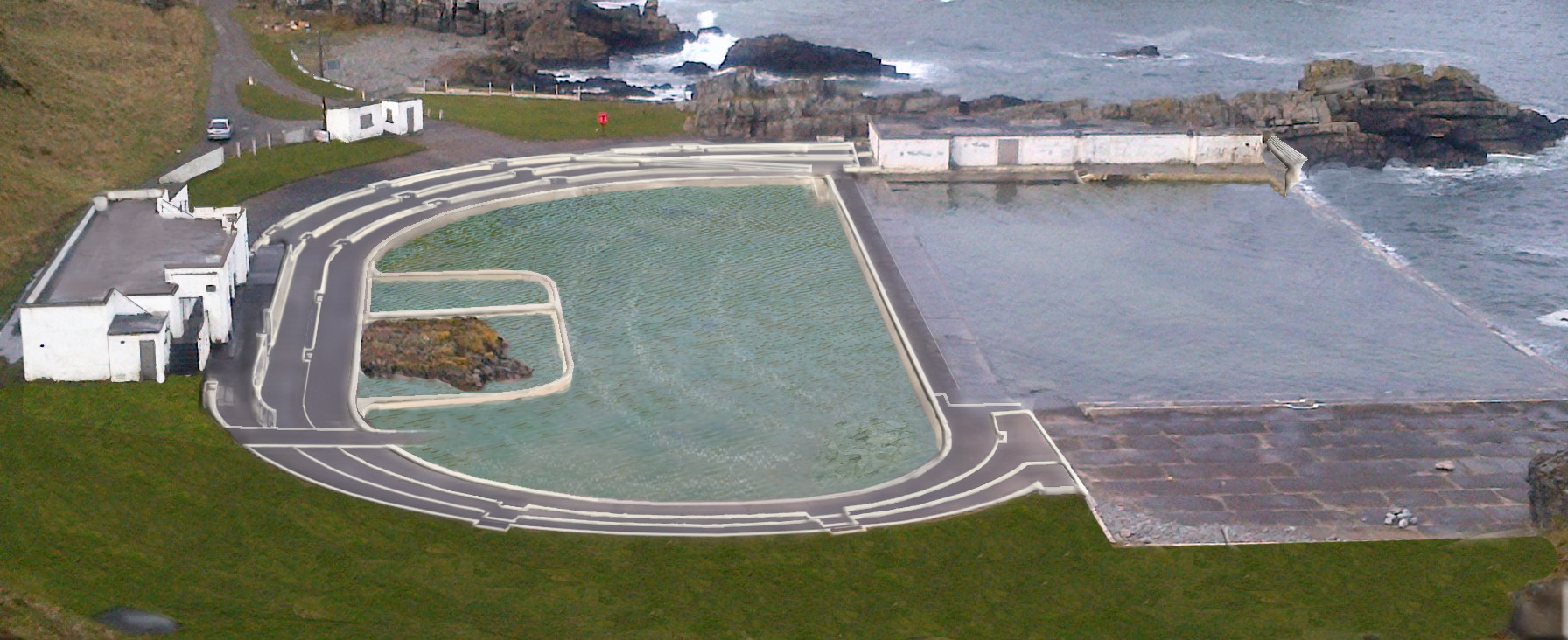 Work will start this week on the £300,000 restoration of a historic Aberdeenshire open air swimming pool.
The complex at Tarlair includes a large baths, a boating pond and an art deco tea pavilion.
But the facility at Macduff, which was opened in 1931 and is owned by Aberdeenshire Council, has lain disused for many years.
In May, the pool was temporarily resurrected as a live music venue for the north-east's popular Coast Festival.
The two-hour show was the biggest musical event at Tarlair since Wet Wet Wet, Runrig and Jethro Tull played there during the 1990s when it hosted an annual festival.
The planned revamp is aimed at preserving the complex's original features, and it is hoped the boating pond will also be returned to use.
Behind-the-scenes work by campaign group Friends of Tarlair, which was formed in 2012, has helped pave the way for the start of the restoration project.
During the work, the dilapidated boating pool and its immediate surroundings will be given priority, having been most affected by the tides over the years.
John Miller, the original architect, who was also the burgh surveyor for Macduff, designed the pool's outer wall to be slightly below high tide level, allowing waves to roll in over the edge, refilling it with clean sea water twice a day.
The children's paddling pool will also be brought back to its original architectural layout and the scheme will include an access ramp for disabled visitors.
The open air baths at Tarlair became the first in Scotland to be granted A-listed status in 2007, when they were recognised for their outstanding architectural and historic importance.
Chairman of Aberdeenshire Council's Banff and Buchan area committee, John Cox, said: "We are committed to stabilising Tarlair and preserving the category listing, and though it has taken a long time to get to this point, I'm delighted to see work start."
During the renovation works the road and right of way to Tarlair will remain open.
Further improvements will depend on funding and it is hoped the work, delivered by Addison Conservation and Design, will finish in October.