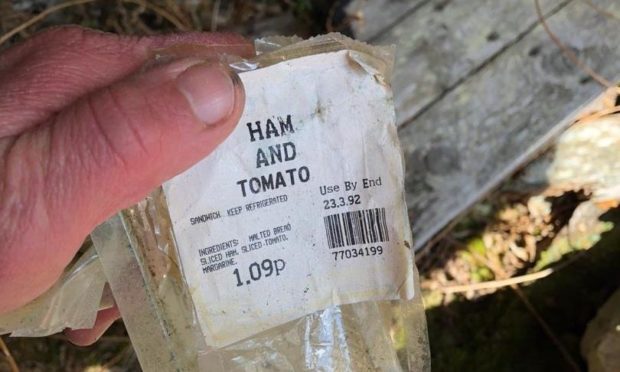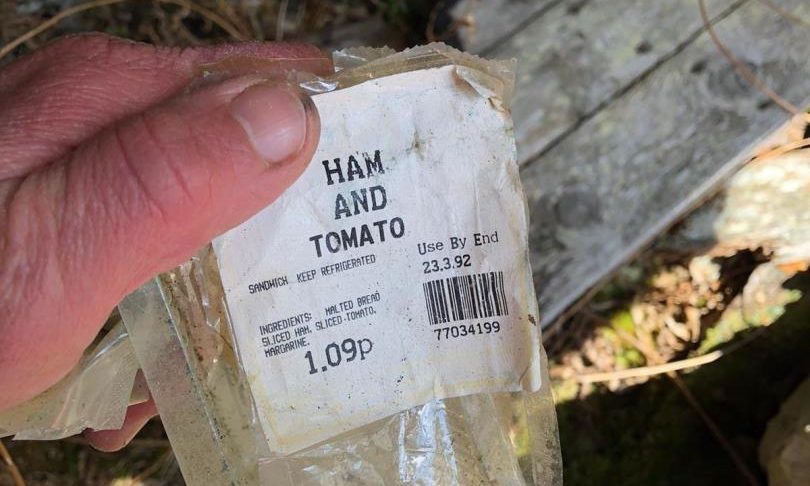 A sandwich wrapper from nearly 30 years ago has been discovered on Deeside estate – renewing calls for walkers to be mindful of the impact plastic has on the environment.
The wrapper, which has a use by date of March 23 1992, was found beneath a stone on the Mar Lodge Estate in the Cairngorms.
It was discarded three years before the National Trust for Scotland even acquired the site in 1995.
The Mar Lodge itself was in the process of being rebuilt at the time, after it was destroyed in a devastating fire in March 1991.
A post on the estate's Facebook page reads: "Found this sandwich wrapper under a rock today on the estate. Use by 23.3.92.
"Twenty-nine years later it is still sitting there intact.
"Plastic doesn't biodegrade it stays in the landscape for a very long time.
"Mar Lodge Estate is a very special and beautiful place. Please follow the Scottish Outdoor Access code when visiting Mar Lodge, act responsibly and take all litter home."
Certain kinds of plastic, such as those used for the sandwich wrapper, can take centuries to naturally decompose and can pose serious issues for local wildlife.
The Scottish Outdoor Access Code, referenced in the post, says: "Take away all your litter.
"Take particular care not to drop things like bottles, cans or plastic bags as these can damage machinery and if eaten by a farm animal or a wild animal they can cause severe injury or death."
The Mar Lodge Estate is Britain's largest National Nature Reserve, covering an area that includes four of the five highest mountains in the UK.
The estate's size and easy accessibility allowed it to remain open to visitors over most of the last year, unlike many other properties run by the National Trust for Scotland.