 A Huntly performance group is currently in the midst of their third 24 hour musical extravaganza.
The 40 strong cast of Aurora Productions only found out what show they would be performing yesterday, and have until 7.30pm tonight to perfect it.
The group has been up all night testing out costumes and props, learning scripts and practicing dance routines while the audience won't find out the show until it starts.
"It's a surprise for the audience too, which is great. They get to feel the excitement of not knowing what they are going to see," said director Hannah McGinlay.
Last year the group, with members from all over the north-east, pulled off the same feat with a production of Joseph and the Amazing Technicolour Dreamcoat, after the success of Annie in 2012.
The performers expect a crowd of up to 300 to watch tonight's spectacle and the cast, which includes 15 children, were briefed last night on the musical they were staging.
To ensure the secret doesn't get out all mobiles have been locked away in the safe until after the show.
A live orchestra on the night also have to learn every note before the 24 hour deadline is up.
This year the cast is aiming for perfection after a slight mishap during Annie in 2012, when a dog misbehaved on stage.
"I think the audience are aware of how hard we work to put on the show, so when something goes wrong they really take it in their stride," said musical director Hugh Johnstone.
He added: "It actually adds to the enjoyment of the evening. They get to laugh with us and cheer the cast on through little mistakes. It's always such good fun."
Miss McGinlay said: "For the past two years, the shows have gone down so well – people loved Annie and Joseph. Hopefully they will love this year's show just as much!"
As for those guessing what the show will be, "you'll have to come along on the night to find out", says Miss McGinlay.
The show starts at 7.30pm in Stewart's Hall, Huntly, and tickets are available from Digital Croft, Huntly, or by calling 01466 780889.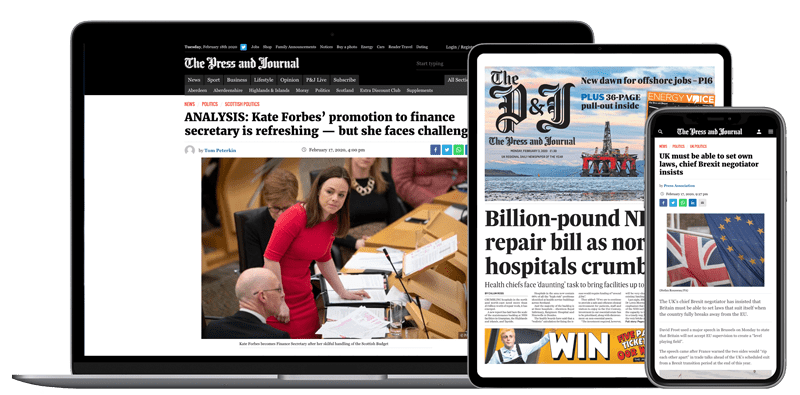 Help support quality local journalism … become a digital subscriber to The Press and Journal
For as little as £5.99 a month you can access all of our content, including Premium articles.
Subscribe