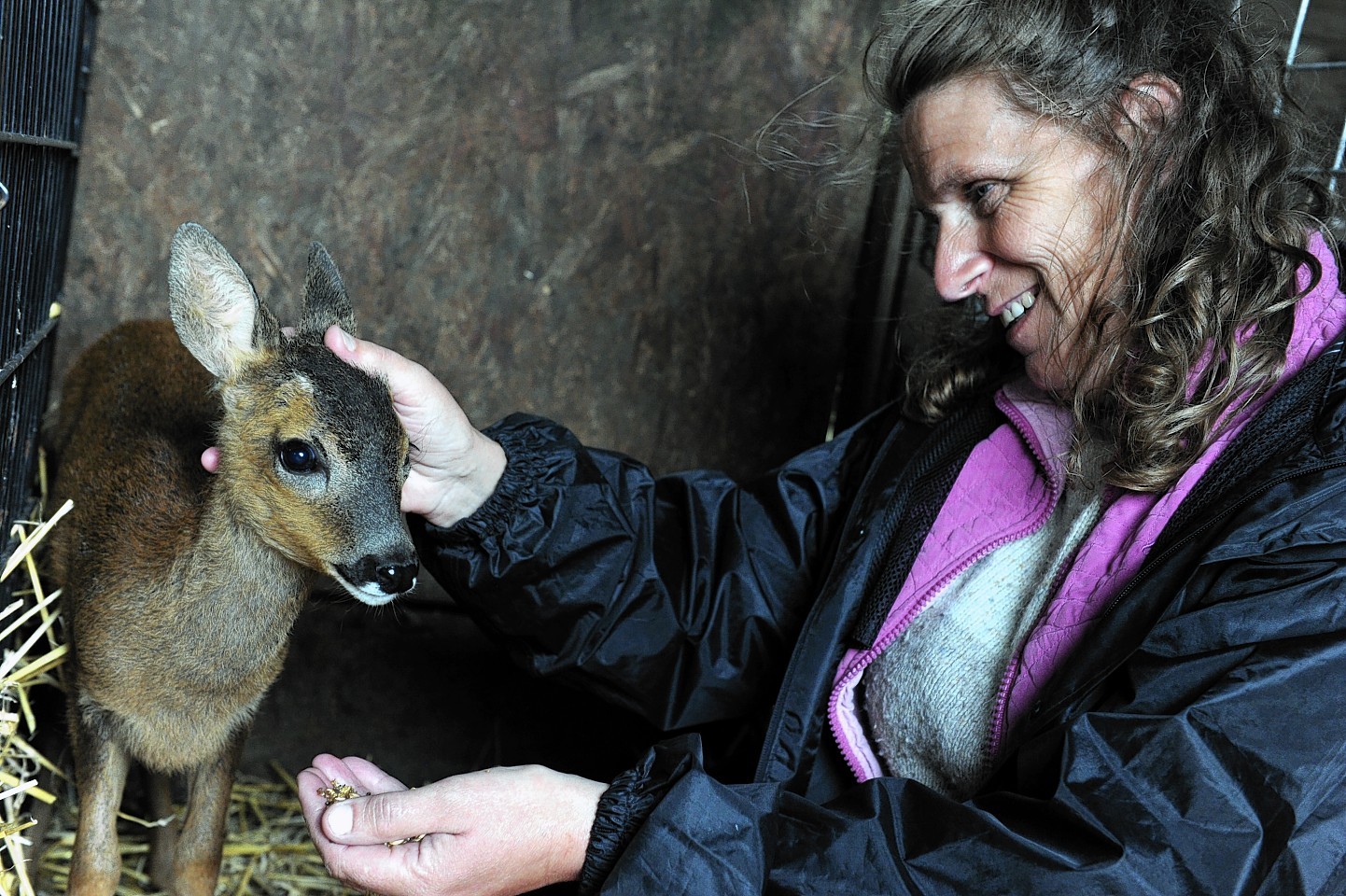 An Aberdeenshire family were taken aback when they spotted a "little pair of ears" sticking out a raging River Dee.
Freda Nimmo, of Ballater, was out with her family to observe the north-east's foul weather first hand on Monday when they spotted a four-month-old female baby roe deer struggling in the fast flowing water.
Mrs Nimmo, 66, said: "Our house overlooks the River Dee and we could see how strong it was, so we went to see the extent of the flooding at the bottom of the field and my daughter said 'what's that in the water'?
"The current was just unbelievable and we spotted these two little ears. We went down and thought 'it's a deer' and the current just brought it into the side of the field. It was just a fluke really."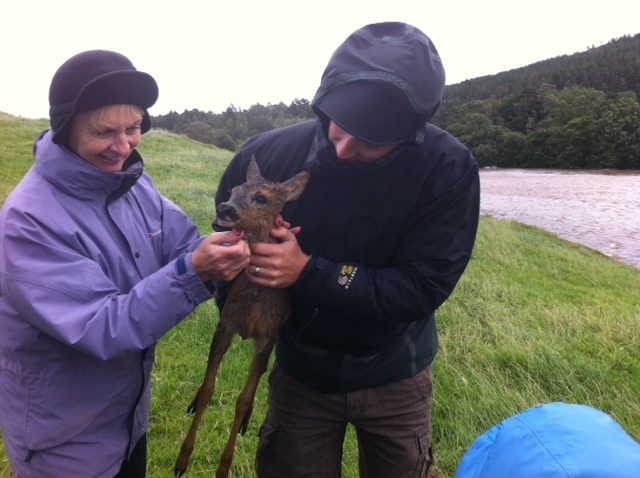 She had been out with her husband John, 67, daughter Angela and son-in-law Neil Morrison, both 39, and the couple's children Neve, eight, Fraser, six, and Callum, four.
Mrs Nimmo said: "Neil and my husband ran down as it came out in the water. It was just a tiny baby."
Mr and Mrs Morrison have travelled over from Doha, Quatar, with their children for a summer break to visit family in Aberdeenshire.
It was not long before the family found a fitting nickname for deer, naming her Bertha, after the hurricane itself.
Mr and Mrs Nimmo were without power all day on Monday due to the foul weather.
Bringing Bertha in, they put a blanket over her and lay her in front of their Aga cooker.
Mrs Nimmo said: "She was shivering and the vet said she was in shock and might not survive.
"It stopped shivering and it came to life. The grandchildren, they just thought it was amazing. I let the children pet it, my granddaughter had the deer up on her knee.
"Even today we just can't believe it happened, its one of those things they will always remember."
The family later called the North East Wildlife and Animal Rescue Centre (New Arc) in Ellon.
New Arc director Keith Marley, said: "Bertha has come home with us here, she is fine and seems to be coming through very well. She'll be with us until next year.
"There's no chance of returning it to it's mother, which it would normally stay with until next year. It was very lucky. The river was an absolute torrent."