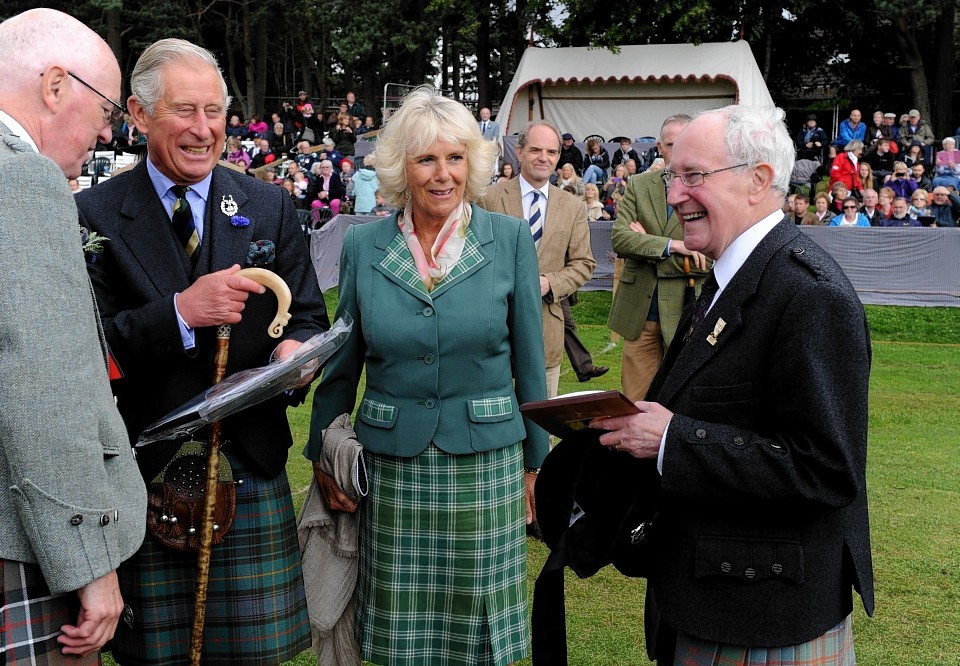 The Duke of Rothesay stepped onto the games field to make a special presentation yesterday – but not to one of the competitors.
Instead, it was the voice who normally announces the winners that was recognised.
Doric legend Robbie Shepherd has been a commentator at the Ballater Games for 43 years, but yesterday he was left "speechless" when he was presented with a shield in recognition of his work by Prince Charles.
Introducing the award, friend and fellow commentator Robert Lovie described Mr Shepherd's rapport as "encouraging" and "professional" to all.
The shield, featuring the Ballater crest and a plaque, was given to the well-known broadcaster just before the duke and duchess left the games.
Afterwards, Mr Shepherd said: "It was such a surprise, I knew nothing about it.
"I just do my job. There's so many people involved in the games who are far more important than me, but I'm delighted. I'm so proud that Ballater games committee saw fit to do this and that it was presented by Prince Charles."
The Press and Journal columnist commentates at various events, including the Braemar Gathering, Aboyne Games and the Meldrum Games, which was the first one he became involved with.
Mr Shepherd – who was part of the Commonwealth Games opening ceremony with Mr Lovie – added: "Robert and I were presented to Her Majesty at the Turriff Show earlier this month, and she said 'that's a familiar voice', and Prince Charles said practically the same thing as he gave me the shield.
"I'm sure when the Queen sees me at Braemar next month she'll say 'oh no, not him again'."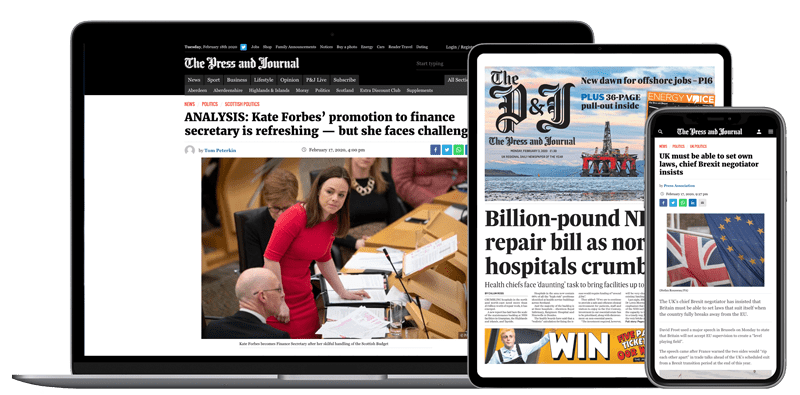 Help support quality local journalism … become a digital subscriber to The Press and Journal
For as little as £5.99 a month you can access all of our content, including Premium articles.
Subscribe