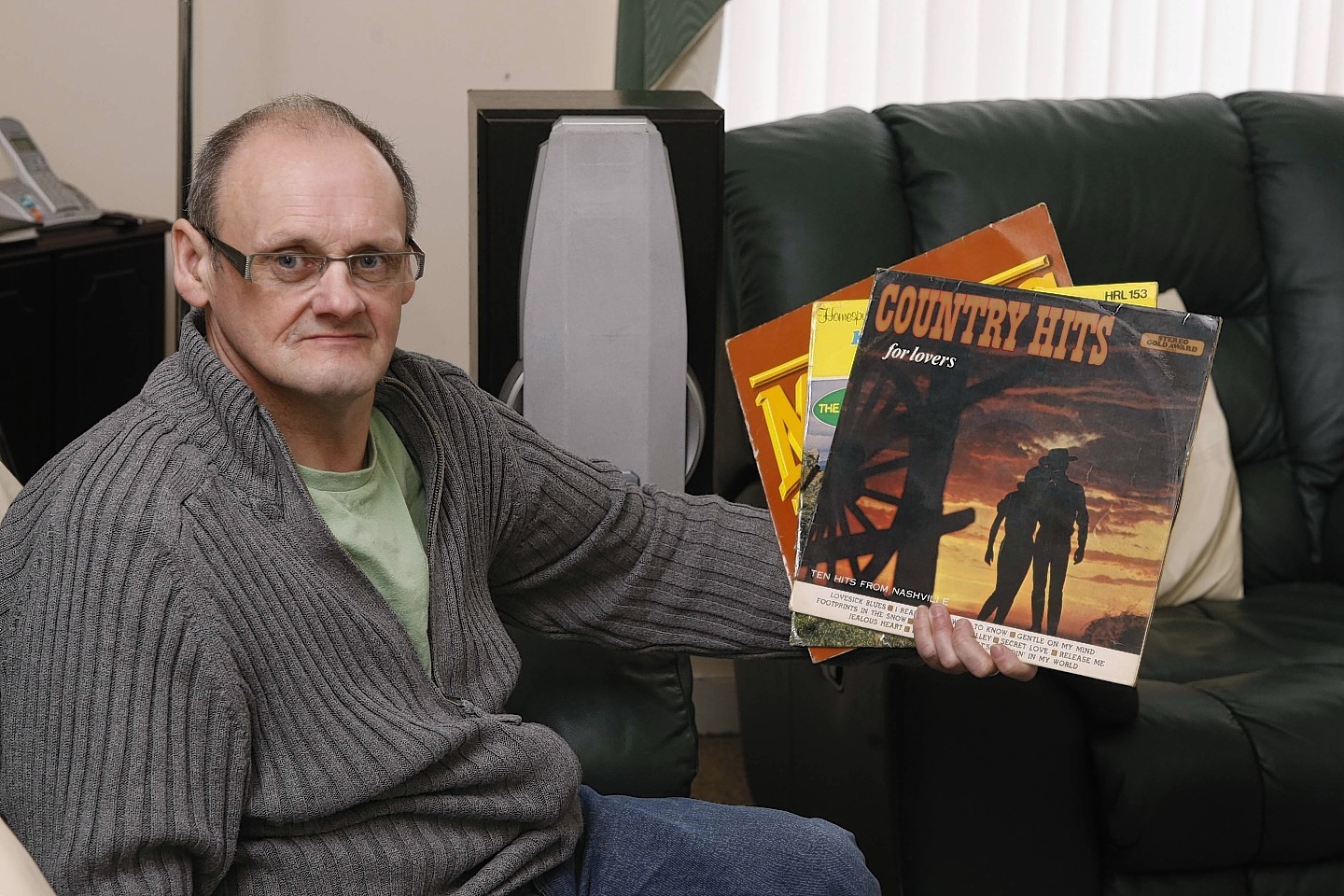 A country and western fan whose loud music has repeatedly landed him in trouble with the law last night broke his silence over impending legal action from Aberdeenshire Council chiefs.
The local authority is taking partially deaf Michael O'Rourke to court after complaints that he has been blasting out tunes from his ground floor flat in Peterhead.
The 55-year-old, who has a vast collection of vinyl, faces being slapped with an antisocial behaviour order (Asbo), which will make it a criminal offence for him to play his music at an excessive volume.
If the order is granted, he could face a fine of up to £5,000 – or even five years in prison – if he breaches it.
Yesterday, O'Rourke said he wanted to set the record straight ahead of a court hearing next month.
Although he admits he has played his music too loudly, he claims the problems stem from a long-standing feud between himself and a neighbour.
"He's the one who has been phoning the police on me," he said. "He's doing it just to antagonise me.
"He once phoned the police when I was sitting watching TV. They came round, saw I just had the telly on and then went away."
This year, O'Rourke has appeared in court twice as a result of four visits from police. In April, his stereo was seized by a sheriff in an effort to silence him and protect his neighbours.
O'Rourke said: "I'm the one that keeps getting into trouble, but nothing is being done about the problems I'm having.
He said the problems had gone on for about a year, since he moved into his mother's old home in Gadle Braes.
He said he and his neighbour had fallen out over a back garden, which O'Rourke claims he hasn't been keeping tidy.
Despite several attempts, the neighbour could not be reached for comment.
At his last appearance at Peterhead Sheriff Court, O'Rourke was ordered to do 50 hours of unpaid work as part of an 18-month supervision order.
During the hearing, Sheriff Mark Stewart QC suggested a solution: "Someone should make a mark on the volume switch to show him what is an acceptable level," he said. "It's not rocket science."
Other suggestions included using headphones or listening to music through an iPod.
Lawyers for O'Rourke are fighting the council's Asbo order, claiming that court bail conditions are already in place which prevent him playing his music too loudly.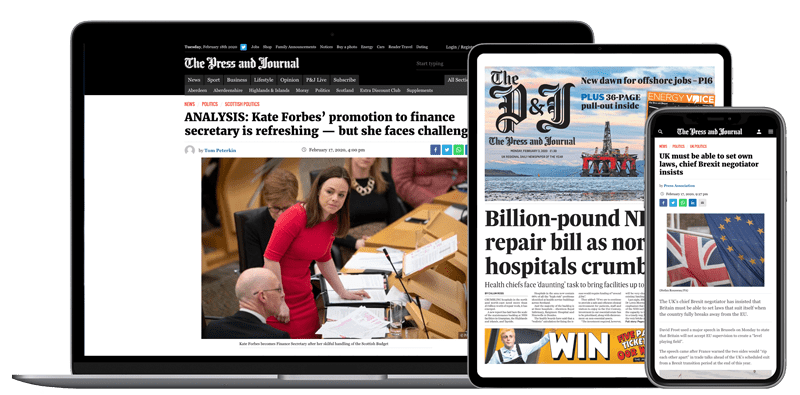 Help support quality local journalism … become a digital subscriber to The Press and Journal
For as little as £5.99 a month you can access all of our content, including Premium articles.
Subscribe