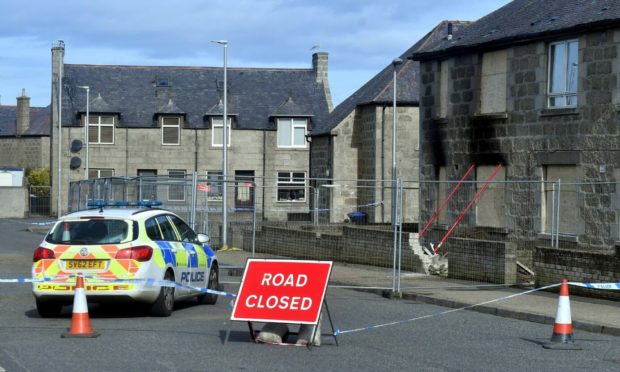 A man has pleaded not guilty to causing a gas explosion at a north-east house.
The devastating blast happened on March 6 last year on Moray Road in Fraserburgh and caused nearly £180,000 damage.
Emergency crews had to seal off the entire street for several hours while firefighters battled the flames.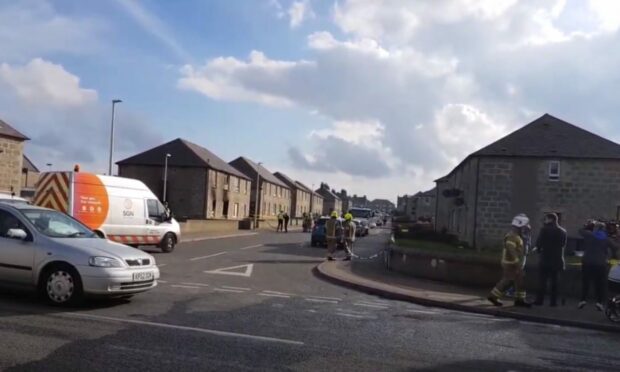 Fisherman Jonathan Tait was taken to hospital after the explosion, but the 33-year-old is now facing court over the incident and has been charged with culpable and reckless conduct.
It is alleged Tait stored a gas cylinder at the address, despite being prohibited from doing so. He's alleged to have left the valve open causing gas to escape and ignite by unknown means.
The resulting explosion damaged the property and a car.
Three of the four council-owned homes damaged by the explosion were inhabited at the time of the incident and all tenants have since been permanently rehoused in other properties.
Tait, of Dundarg Road, Rosehearty, was not personally present when the case called against him at Aberdeen Sheriff Court, but pled not guilty through solicitor Leonard Burkinshaw.
Cops initially said blast not suspicious
Sheriff Morag McLaughlin continued the case until September.
In the wake of the blast, it was estimated repair and modernisation work would set Aberdeenshire Council back £179,000.
Large black scorch marks could be seen above the property's front door and the impact of the blast had knocked the glass and fixtures from several windows.
Fire crews were needed to prop up the lintel above one of the doors to prevent the wall from caving in.
Police initially said there were no suspicious circumstances around the explosion.