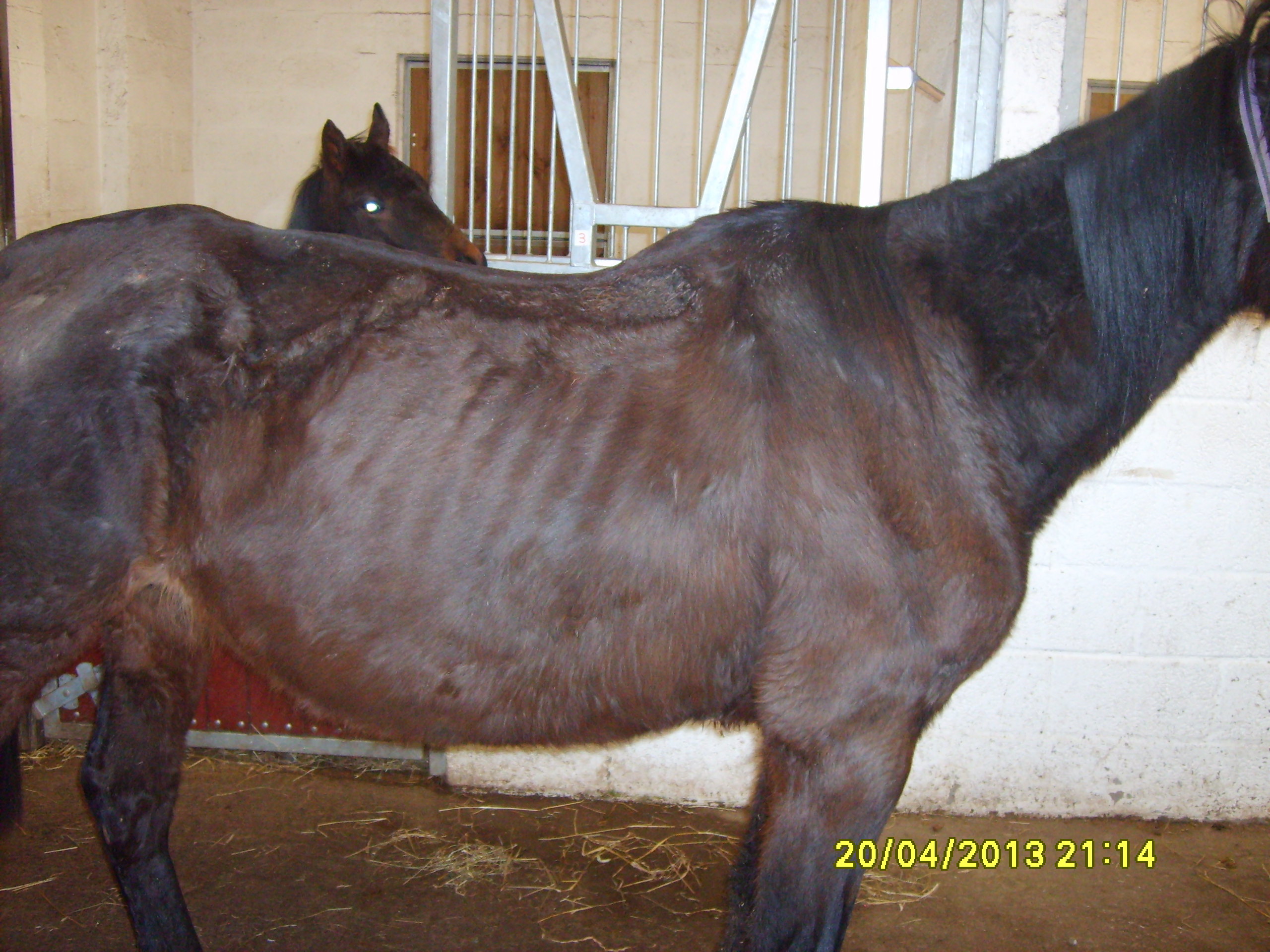 An Aberdeenshire man has been banned from owning horses after he neglected an animal so badly she eventually had to be put down.
Gordon Whyte, of Kingfisher Way, Inverurie, appeared at Aberdeen Sheriff Court today, where he was found guilty of causing "unnecessary suffering" to a dark bay mare called Nellie.
The 64-year-old also failed to keep Nellie and two fillies in a suitable environment at premises in Meikle Pitinnan, Oldmeldrum.
Whyte was admonished and banned from owning horses indefinitely.
The Scottish SPCA said the cruelty was uncovered when it launched an investigation.
Chief Inspector John Carle said the animals were found in "horrendous" condition.
"Even though Nellie was wearing two rugs, it was evident she was extremely thin," he said.
"Her head was sunken in areas, as were her eyes, and when her rugs were removed her bones were clearly visible.
"Nellie's skin was sore to the touch where her rugs had been and her hair was falling out.
"Further to this, Nellie's living conditions were utterly appalling. Her pen was deep with faeces and there were sharp metal edges she could easily have injured herself on.
"The area where the two fillies were being kept was also totally unsuitable. Their bedding was contaminated with faeces and a large bale of hay still had the wrapping around it.
"Tragically, while Nellie progressed very well in our care for around a year, she recently began suffering from health problems and the vet advised that, sadly, the kindest option was to put her to sleep.
"The two fillies we removed from Whyte's care have since been found loving new homes."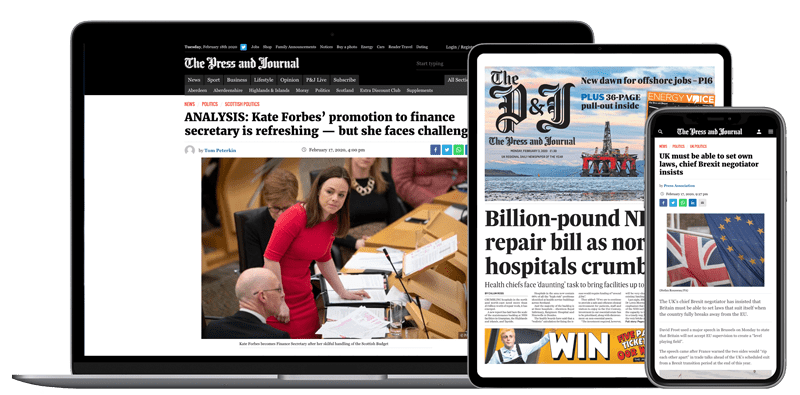 Help support quality local journalism … become a digital subscriber to The Press and Journal
For as little as £5.99 a month you can access all of our content, including Premium articles.
Subscribe