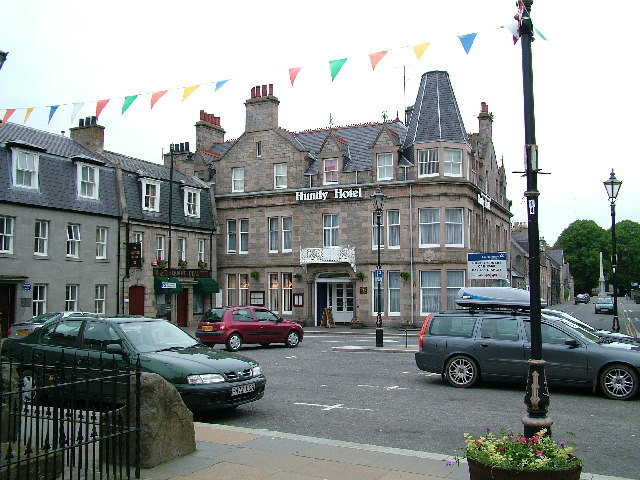 An engineer who bought a landmark north east hotel less than a year ago has put it back on the market.
Moustafa Nasser purchased the Huntly Hotel in Huntly last November.
However, it has now been confirmed that the premises are up for sale again.
Mr Nasser, managing director of Nasser Properties, which owns the hotel, had planned to focus on the accommodation side of the business and turn the restaurant and bar into a more informal cafe.
But spells working around the world has left Mr Nasser, from Cairo, Egypt, unable to concentrate on the business, he said.
It is understood that the hotel has had a number of managers over the past year.
Mr Nasser said: "I bought the hotel because I loved the building and I wanted to do the best by it.
"I simply haven't been able to put into the business the time that I had expected to."
Mr Nasser had considered at one point turning the hotel into flats, an option which he later dismissed.
He already has a home in Huntly where he spends his time while working on North East oil and gas contracts.
David Sherriffs, chairman of the Huntly Business Association and owner of the Gordon Arms Hotel, said he hoped the new owner would retain the hotel.
He said: "For the town, it would be really poor to have a place like this not trading.
"We are really trying to get businesses in the square and the town has been showing the signs of recovery.
"But from a tourist point of view, a town the size of Huntly needs more places that are open in the evenings.
"In the evenings, we can be the only one serving food and that is not good for the customers, just to have one place.
"You need to be able to offer a choice to visitors and you need to have competition."
Mr Nasser bought the property after it went on the market last June with an asking price of £275,000.
It is now for sale at £335,000.
The three-story hotel has ten letting bedrooms, a bar, dining room, lounge bar and nightclub.
A four-bedroom flat for owners, as well as two-bedroom staff accommodation, came as part of the package.
It is understood that the hotel is still operating, with the restaurant recently re-opened.
However, the bar remains closed after the liquor licence was not renewed.