 A north-east music festival will celebrate its 10th anniversary next month.
Sound Festival is Scotland's largest "new" – or contemporary – music event and takes place across various venues in Aberdeen and Aberdeenshire throughout October and November.
The festival was born out of a pilot event called Upbeat held in 2004.
Fiona Robertson, who grew up in Tarland, has been involved since the beginning and is now festival director.
The 47-year-old said the team behind the event never envisaged it would become so successful.
She said: "It feels like it was yesterday that we started the festival. It's really scary, when we started it we never imagined it would become so big.
"The idea was to have more music up here so people didn't have to travel to Glasgow and Edinburgh.
"We started off thinking it would be just a one-week thing and now it's just grown and grown. Now we are the biggest new music festival in Scotland.
"Even the first year it became much bigger than we thought it would be."
The festival was the brainchild of Mark Hope, who helped found Woodend Barn at Banchory, and Pete Stollery, head of music at Aberdeen University.
The pair approached Ms Robertson – who was working at Woodend Barn at the time – to help organise the events.
Ms Robertson said many people could be put off by the idea of "new music".
"People have preconceptions about new music being difficult to listen to," she added.
"I think it's really important Aberdeen and Aberdeenshire has a contemporary offering going on.
"But it's important for the local population and important that we bring people up here.
"There's a lot of work going on to make Aberdeen a much more 'culturally happening' place.
"People need to have a look, pop in and see what interests them.
"We try and make it not too formal, we have lots of discussions with composers so people can understand what they are going to listen to, or what they have just listened to."
Sound begins on October 23 and runs until November 10.
The festival's full line-up is at www.sound-scotland.co.uk.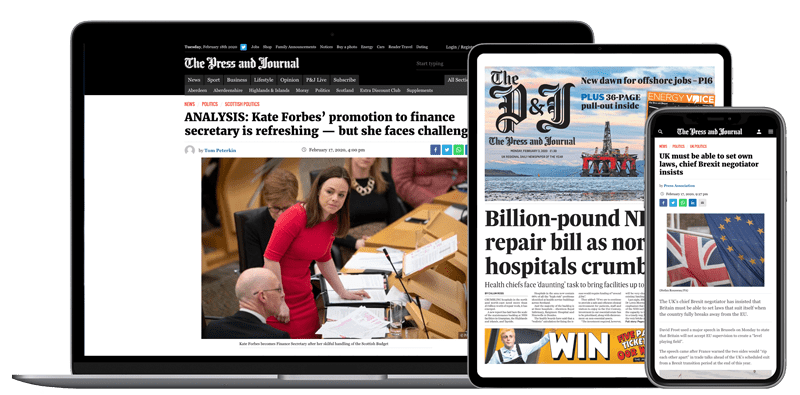 Help support quality local journalism … become a digital subscriber to The Press and Journal
For as little as £5.99 a month you can access all of our content, including Premium articles.
Subscribe