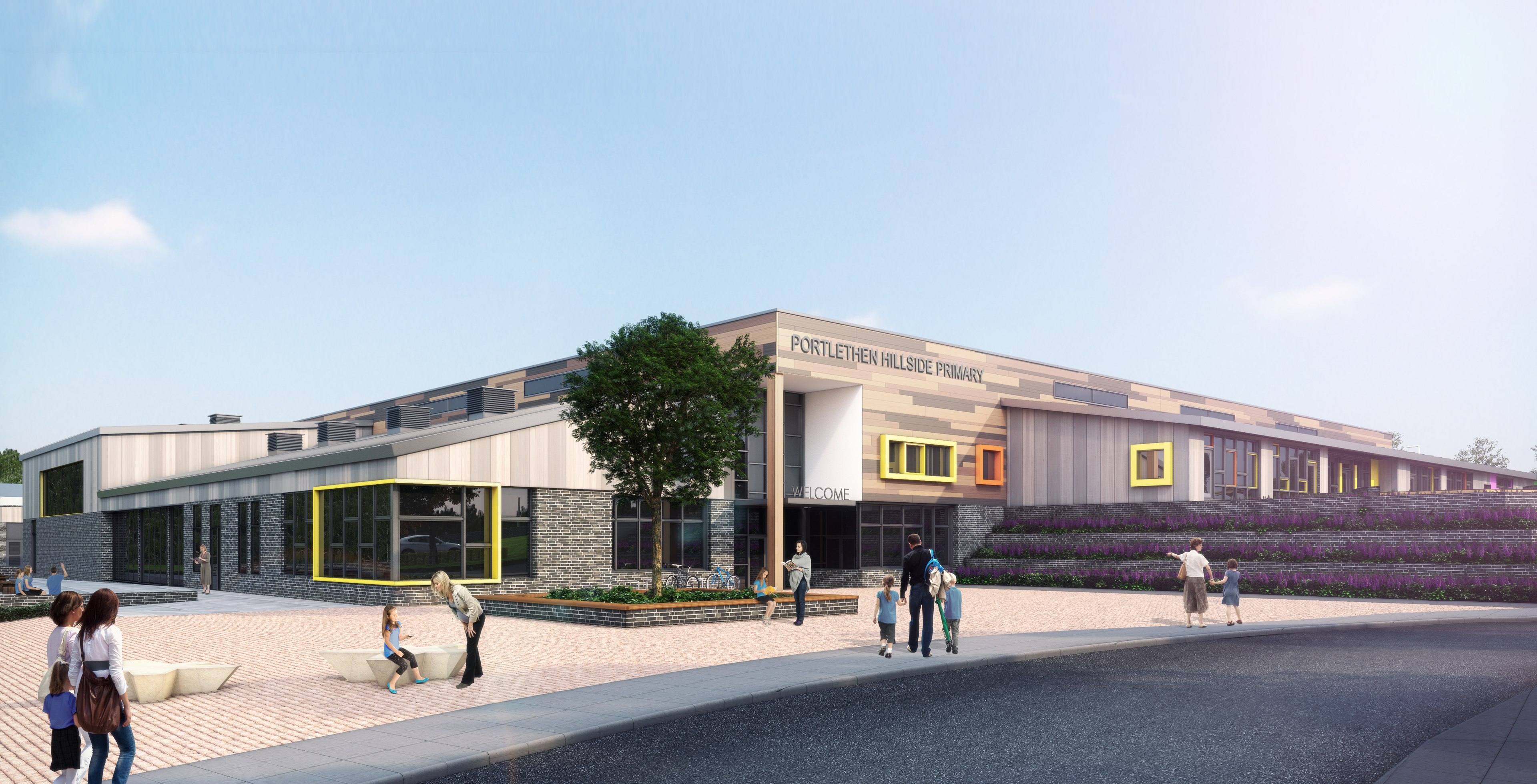 Plans for a long-awaited third primary school in Portlethen will go on display next week.
Residents have long called for a school in the Hillside area of the town, where hundreds of homes are being developed.
Last June, councillors agreed a £12.9million school should be built, which will eventually ease pressure on the over-capacity Portlethen Primary.
Now local residents can view proposals for the school and community facilities for Hillside during a drop-in exhibition on Wednesday.
During the consultation event at Portlethen Academy, the community will be able to look over previously unseen floor plans and 3D architectural designs of the building. Council officers will also be on hand to answer any questions.
Last night, local councillors urged residents to head along to the session, which will run from 4pm-8pm – regardless of their reasons for wanting the facility.
Councillor Alison Evison said: "This has been a big issue and it is important people come along and give their views.
"It's not necessarily only for people who will go to the school when it opens, but also those who might need the school further down the line. It's also for the wider community as it will include facilities for them too, so even people without a direct involvement in the school should come along and have a look."
Councillor Carl Nelson said he was confident the school 355-pupil school would be open by August 2016, and said people could take this latest consultation as a sign of the plans moving forward.
He said: "I'm pretty certain it will be open by August 2016, and from what I've seen in other new primary schools it will be fantastic. It will be brilliant, mums and dads will be delighted to put heir children there.
"This consultation is moving things forward, although there have been a lot of stakeholder meetings over the last few months where people have come along and expressed concerns and said what they were looking for."
Plans for a third school were shelved in 2010, but the urgency for the facility was highlighted again last year after council officers revised the capacity of the town's two Fishermoss and Portlethen primaries as part of a wider review, and realised the latter was already over-capacity – with the roll expected to rise by more than 300 by 2019.