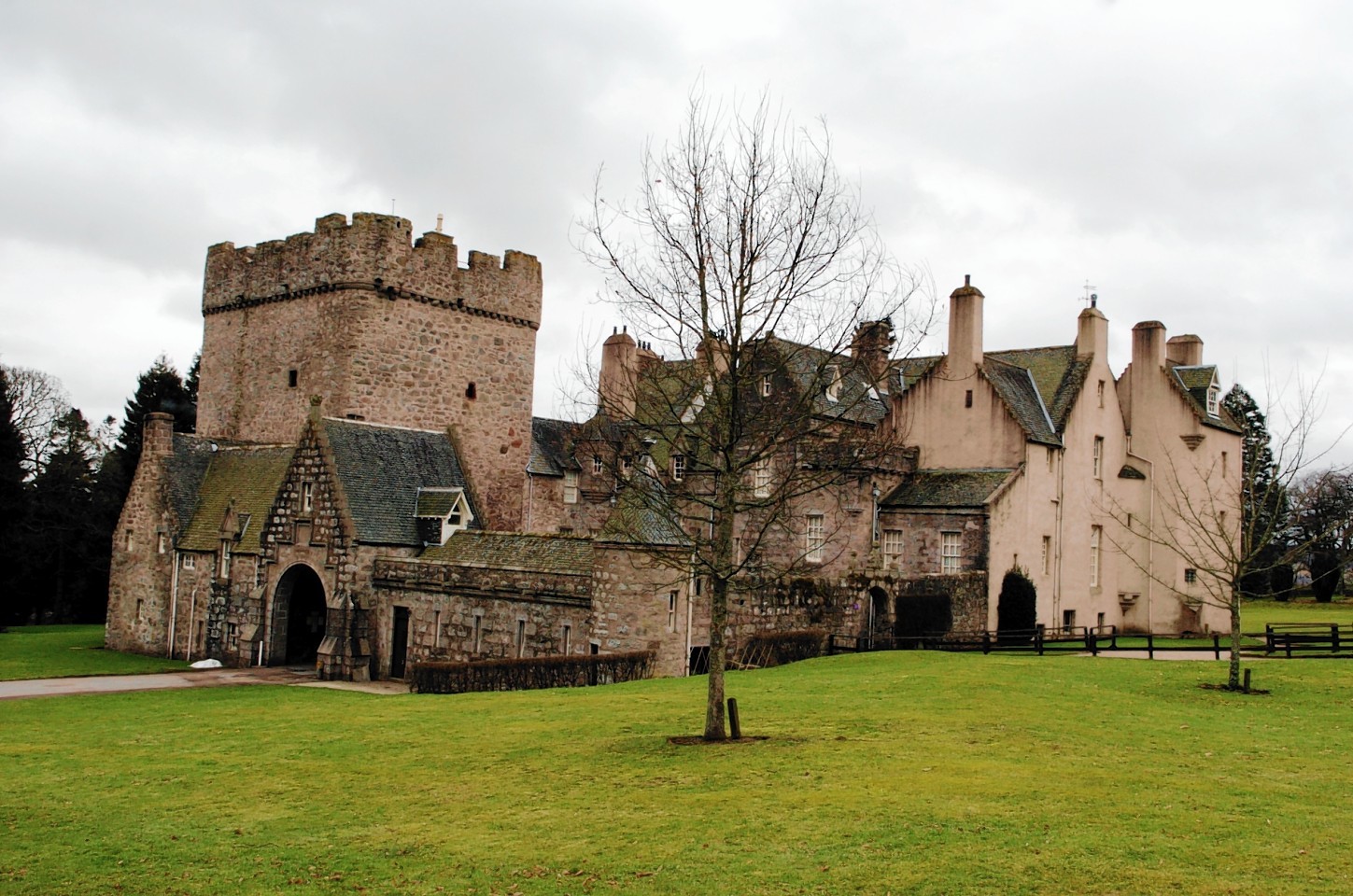 The latest phase of repair works at an historic north-east castle will begin this week, with a courtyard revamp.
Existing tarmac at the National Trust for Scotland's Drum Castle, near Drumoak, will be lifted to make way for a new surface.
Property Manager Alison Burke said the aim was to restore it to something approaching its former glory.
"We know that the courtyard surface used to be sand," she said.
"Eventually it was changed to tarmac by the XXIV Laird of Drum, Quentin Irvine, and the same type of tarmac will be used again. It will look smooth and dark in colour to begin with, but will fade to be similar to the grey tones of the Old Tower."
The courtyard work is the latest in a series of repairs for the 14th century building.
Drum Castle's 700-year-old tower was covered in scaffolding earlier this year as vital conservation work got underway to tackle an on-going damp problem which was causing damage to the Victorian library.
The property houses a collection of antique books including the trust's oldest specimen – a 15th century Tuscan edition of Livy's History of Rome.
Cement pointing was removed and replaced with a traditional, breathable lime mortar, and major structural repairs were also carried out.
During the repairs, excavations found two previously unknown chambers which had lain hidden for at least 250 years.
The £700,00 work, which concluded earlier this year, was funded by a grant awarded by the National Trust for Scotland Foundation USA, made possible by support from Historic Scotland and an anonymous donor.
Further excavations in the castle and grounds have brought to light the ancient cess pit into which the medieval toilets would have sluiced. The latest work will give archaeologists the opportunity to explore what is under the courtyard tarmac in the hope of shedding more light on the evolution of the landmark.
The castle has been the seat of the chief of Clan Irvine for centuries, having been granted to William de Irwyn in 1323 by King Robert the Bruce. It has the oldest keep in Scotland and is the oldest intact building in the care of the National Trust for Scotland.
A new children's playpark, including a zip-wire, jungle gym, bubble tunnel and outdoor classroom, was also opened on the site this year.