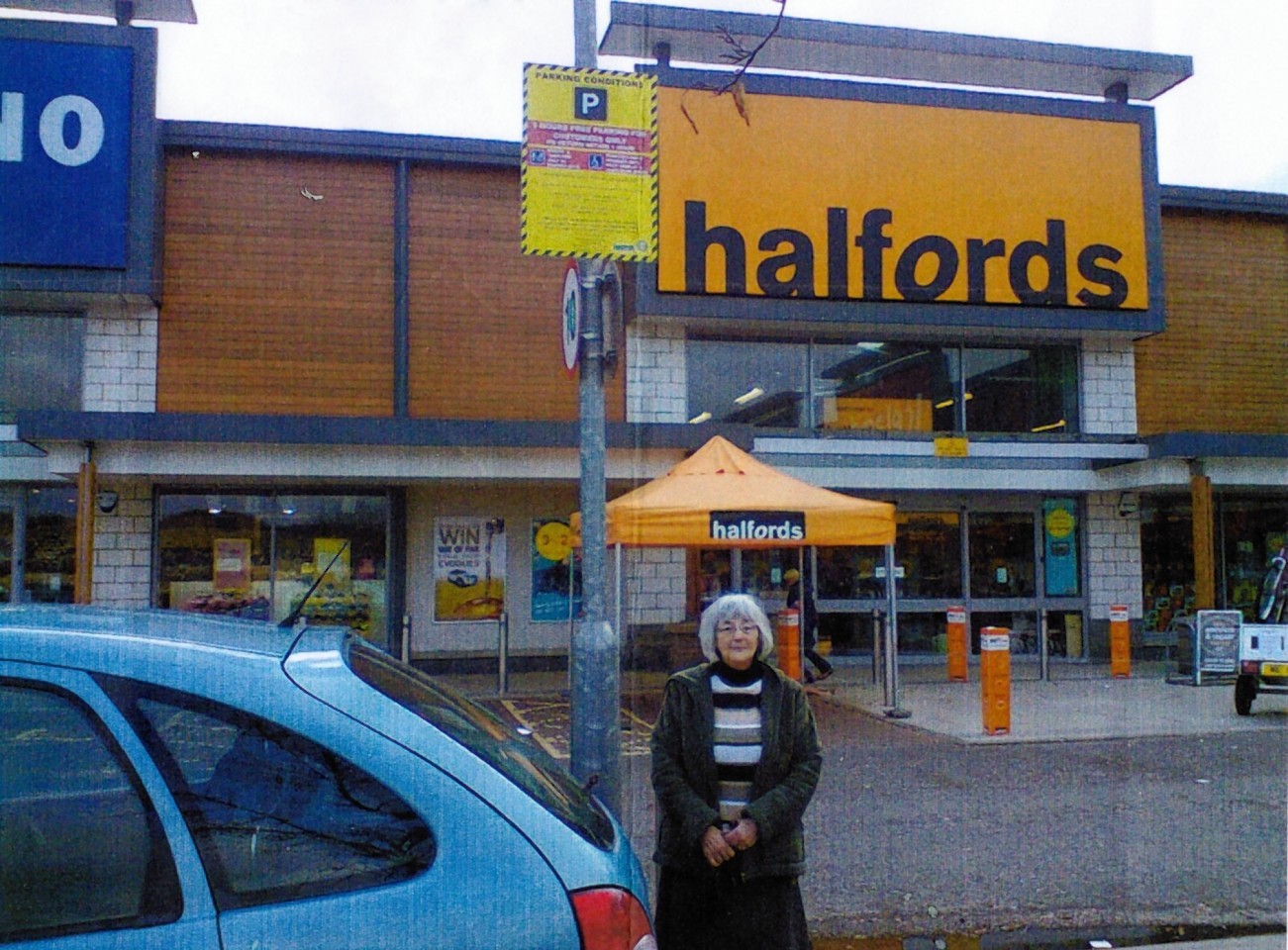 A shopper who was hit with a £100 fine after she missed a warning sign posted 10ft off the ground has welcomed a clampdown on unfair parking charges.
June Fyfe, of Peterhead, complained to Aberdeenshire Council's trading standards unit and Citizens Advice Bureau (CAB) after she fell foul of the rules at Inverurie Retail Park.
Now the two groups have joined forces to campaign for a fair deal for motorists who park on private land.
Mrs Fyfe said she only became aware of the parking restrictions when the fine came through her door two weeks after her day out in Inverurie.
The charge was for £100, although she was told it would be reduced to £60 if she paid within 14 days.
An accompanying letter highlighted that she had exceeded the three-hour limit by 40 minutes.
She said she felt she had been unfairly penalised.
"I didn't dispute it, I knew I'd been there, but because they sent the letter two weeks later I had binned all my receipts and things to prove I'd been there shopping," she said.
Mrs Fyfe went back to the car park to hunt for the signs, and eventually found them on posts about 10ft off the round.
However, when she asked a passerby to help her read the rules, he said he couldn't as the print was too small.
As part CAB's It's Not Fine campaign, motorists are being encouraged to complete an online survey reporting problem areas.
Eveline Crossan, manager of South West Aberdeenshire CAB, said the service received about three complaints a week on the issue.
She added: "The campaign is an opportunity for us to gather information on poor practices in the private parking sector and we encourage people who have experienced issues to complete the online survey."
Wilma Urquhart, trading standards manager, added: "Motorists are encountering a range of problems in a variety of car parks, from specialist private car parks, retail parks and individual retail premises such as supermarkets.
"Poor signage can leave them unaware of penalties and charges can be unacceptably large."