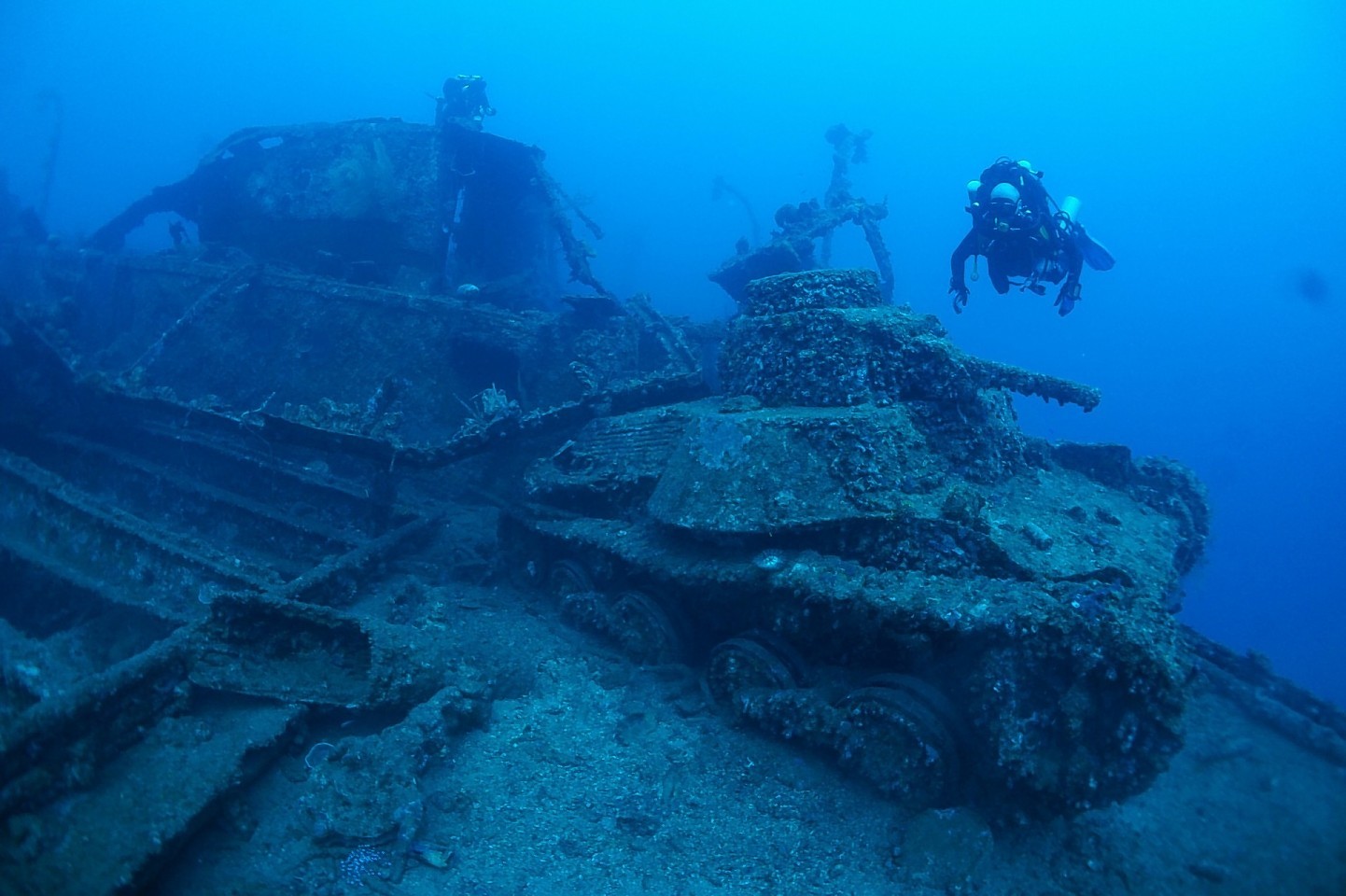 A team of north-east divers have revealed the secrets of the greatest and most spectacular underwater wartime graveyard in the world.
Stonehaven lifeboatmen Rod Macdonald and Paul Haynes flew 8,000 miles to explore the ghostly battlefield where up to 20,000 Japanese fighters were killed.
The pair join forces with underwater photographer Ewan Rowell, who grew up in Orkney but now lives in Australia, for the mission to Chuuk Lagoon.
The site was Japan's main base in the South Pacific – and the place from which the attack on Pearl Harbour was launched in 1941 – but in 1944, American forces launched a two-day bombardment which sent more than 60 warships to the ocean floor.
The sunken ships and their war cargoes were largely forgotten about until 1969, when an expedition by Jacques Cousteau located and filmed many of the wrecks. The resulting TV documentary, Lagoon of Lost Ships, was a huge hit.
Mr Macdonald, 55, operations manager of the RNLI's inshore lifeboat station at Stonehaven, and one of the country's best known divers, retraced Cousteau's footsteps for his latest book.
He said the area – a 40-mile-wide stretch of the central Pacific north-east of New Guinea, now known as Truk lagoon – was "the greatest diving site in the world".
"It is a battlefield which has never been cleaned up because it is so remote," he said.
"There has never been any salvage as a result. There is no current or big storms to accelerate decay. The engines look like they could be fired up."
Operation Hailstone – the code name for the assault on Chuuk Lagoon – began on February 17.
Over the next two days, the American armada destroyed more than 250 Japanese aircraft.
Many of the shipwrecks lying from 30ft t0 200ft below the surface still have full cargo holds full of fighter aircraft, tanks and bulldozers.
Most were left untouched for almost 25 years since people feared setting off the thousands of sunken bombs.
They include the Clyde-built Hoki Maru, which built in 1921 for the Union Steam Ship Company of New Zealand and renamed after she was captured in the Indian Ocean by the Japanese in 1942.
Mr Macdonald's book also features illustrations by renowned marine artist Rob Ward, from the village of Muchalls in Aberdeenshire.
Dive Truk Lagoon is published by Whittles Publishing of Dunbeath, Caithness, at £30.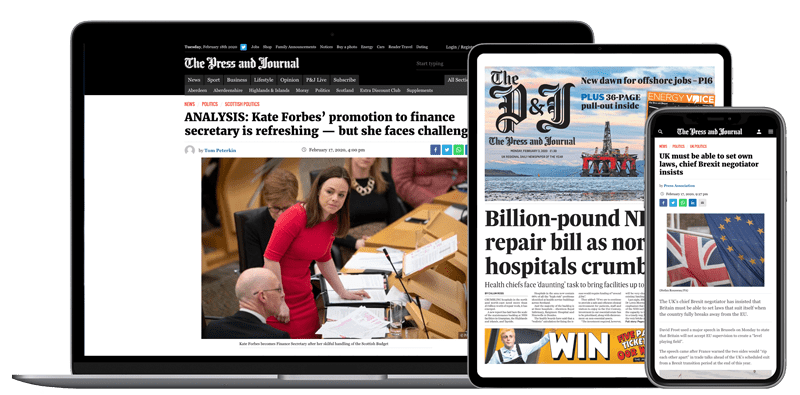 Help support quality local journalism … become a digital subscriber to The Press and Journal
For as little as £5.99 a month you can access all of our content, including Premium articles.
Subscribe