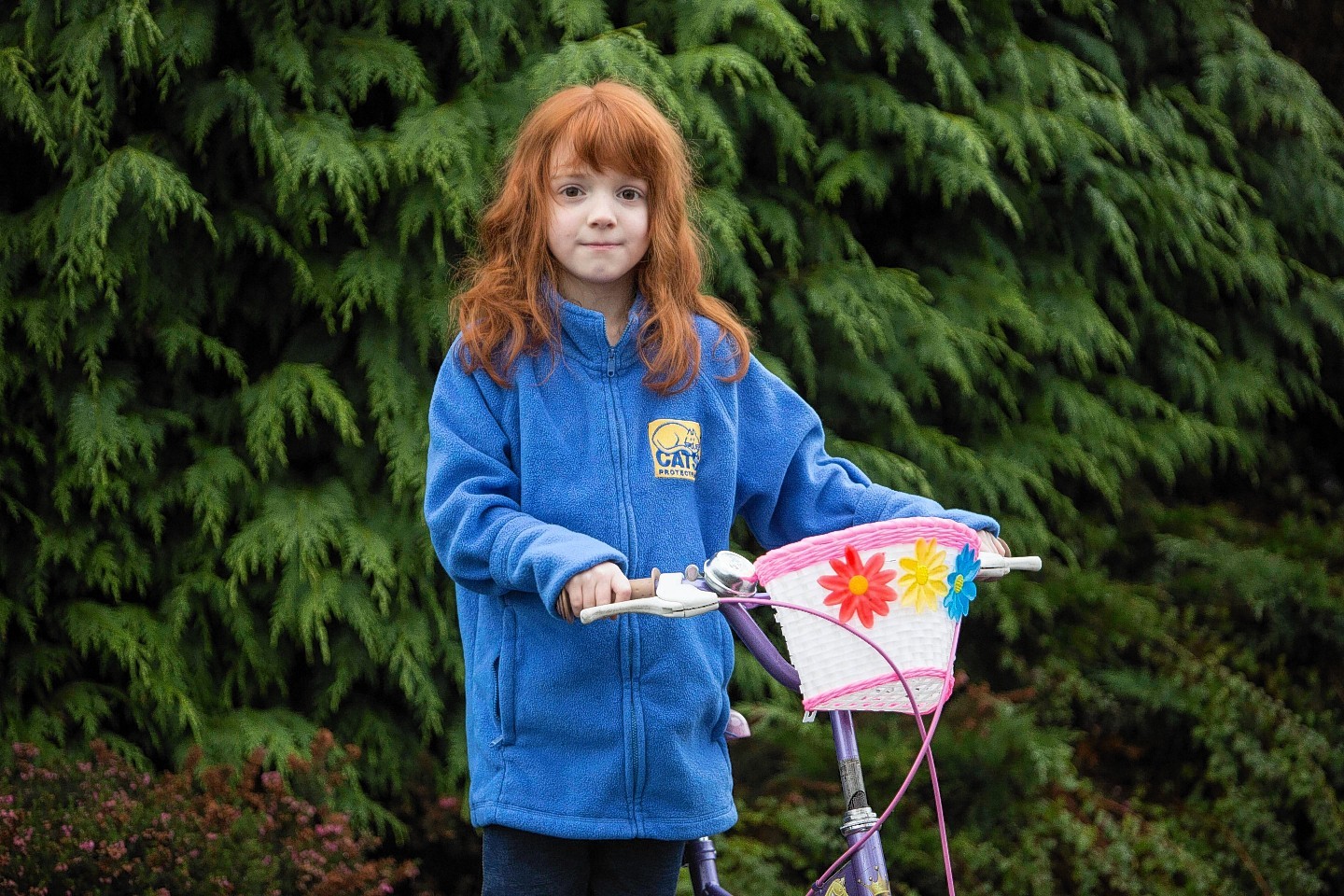 A kind-hearted young girl got on her bike to raise money for a dying cat – while recovering from an operation herself.
Lottie Logue was so touched by the plight of Joey that she wanted to help pay for his vet bills when he was taken into care.
The six-year-old hatched a plan to do a three-mile charity bicycle ride – just five weeks after having hernia surgery – and raised £228 to help pay for his care.
Lottie took pity on Joey after he had been hanging around her school at Hill Of Banchory for most of the past year, often following her home.
He was being fed at the family centre attached to the school building where he was also given a place to sleep during the day until the office closed.
However, when it became apparent that Joey had no home to go to he was taken into care by the Deeside Cats Protection League, whose volunteers realised he was seriously ill.
Tests revealed the young cat had heart problems and punctured lungs and would probably need to be on medication for the rest of his life.
Lottie's proud mum Sophie Logue said her daughter didn't hesitate to act after hearing about Joey's plight.
She said: "The vet bills were a lot of money and Lottie said she just wanted to do something to help him.
"She did it five weeks post-op as well. She had a hernia and hadn't done any practice for it because she had been in recovery but she still did it in under an hour."
The jewellery designer helped plot the charity bike ride route round Banchory, and the family hoped the money would help make sure little Joey survived. But he sadly died two days later.
Sophie, 27, said: "It was very sad having to tell her.
"He'd been around since Lottie started school.
"We all just assumed he was owned by someone because he was very friendly and looked very well taken care of. If we had known we would have kept him."
Deeside Cats Protection League co-ordinator Liz Robinson presented Lottie with a certificate after she completed her fundraising challenge.
Part of the money paid for Joey's vet bills and the remaining cash will be used to buy an oxygen tent for other cats coming into care with similar breathing problems.
Liz said: "Lottie was an absolute star.
"Vet care is not cheap and we are just a small branch covering a huge area."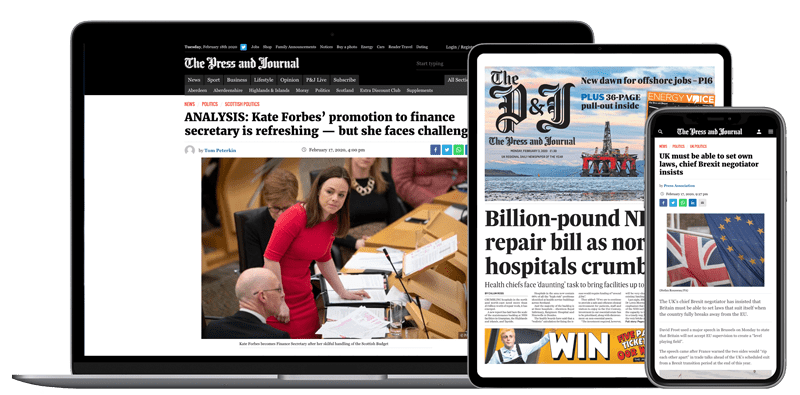 Help support quality local journalism … become a digital subscriber to The Press and Journal
For as little as £5.99 a month you can access all of our content, including Premium articles.
Subscribe