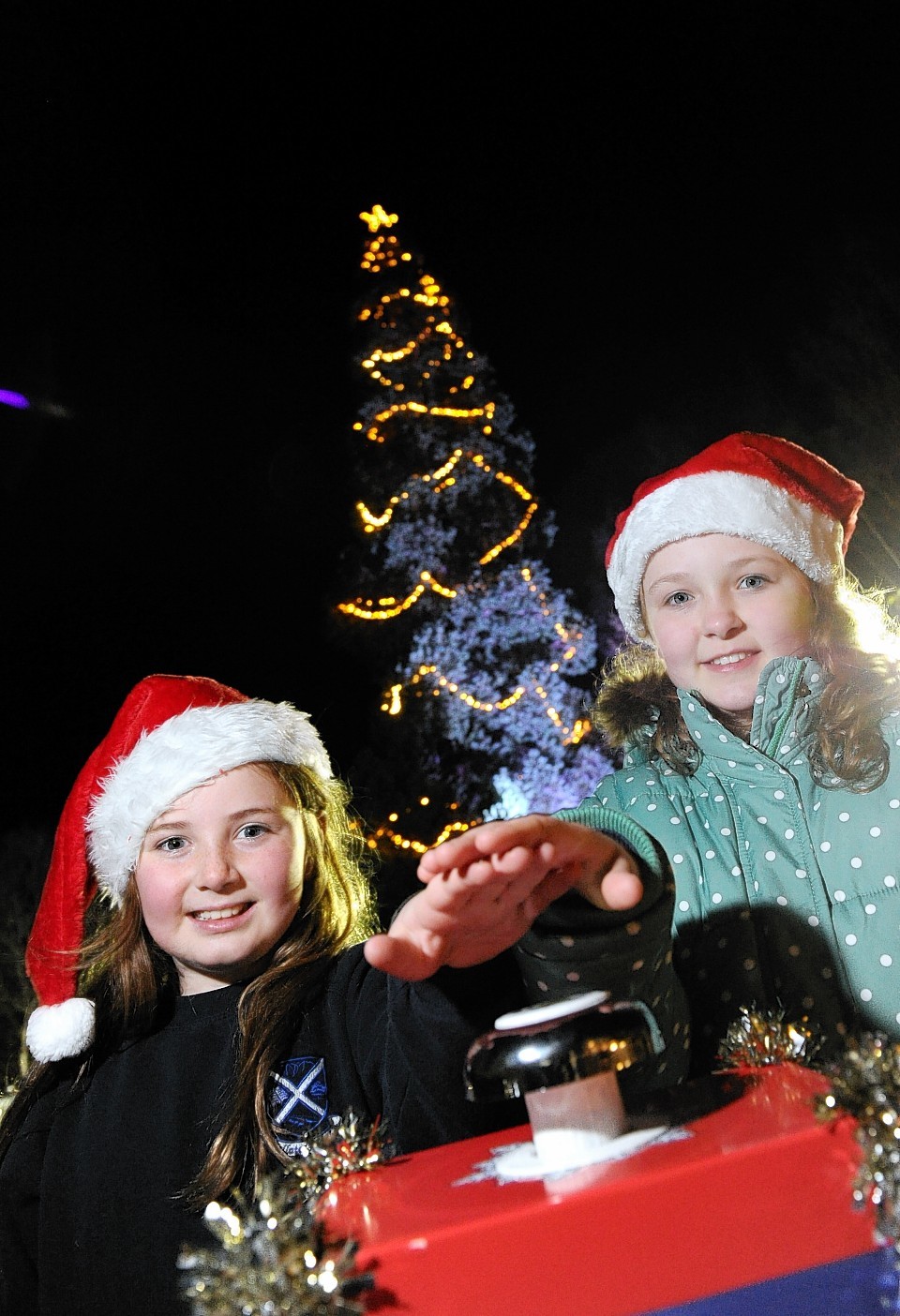 It takes 2,100 fairy lights, a 5.5ft giant star and a great deal of manpower to decorate the UK's tallest Christmas tree.
But it was well worth the effort last night when it lit up the Royal Deeside.
The 125ft Giant Redwood tree can be seen for up to 15 miles from its roots at Craigendarroch.
It has been fixture for years at the Hilton Grand Vacations Club – and last night, it was the star of the show once again as the club's annual Christmas light switch-on got underway.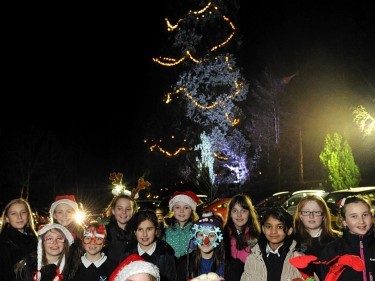 Pupils from the local Ballater Primary school choir helped mark the festive occasion by singing carols at the foot of the tree.
The youngsters even helped to switch on the lights.
Paul Leitch, club manager, said it was a privilege to bear responsibility for such a majestic landmark – one which is thought to have been bequeathed by Queen Victoria during one of her many visits to Balmoral Estate.
It means the record-breaking tree could be more than 150 years old.
"Seeing the tree lit up marks the start of the build up to Christmas for lots of guests, visitors and neighbours," said Mr Leitch.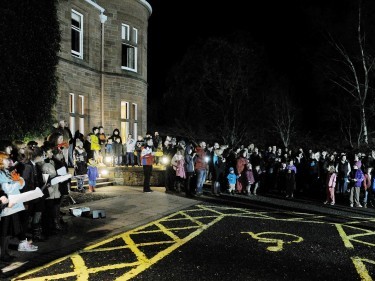 "The tree can be seen from up to 15 miles away, so it has become quite a special landmark in the local area.
"We believe it was originally gifted by Queen Victoria to the family living in Craigendarroch House at the time. It is therefore quite significant that this tree continues to live on and spread festive cheer to both local people and visitors to Royal Deeside."
A cherry picker was brought in to place the human-size star in pride of place on top of the tree, which is a Wellingtonia Sequoiadendron Giganteum.
They are the world's largest single trees and can grow up to 279ft high and 26ft wide.
This year's switch-on raised funds for the Hilton in the Community Foundation, which supports young people in need by improving their skills and providing opportunities.
Mr Leitch said: "Given that the foundation is dedicated to supporting young people, I'm especially delighted that the talented choir from Ballater Primary School helped everyone get into the Christmas spirit."