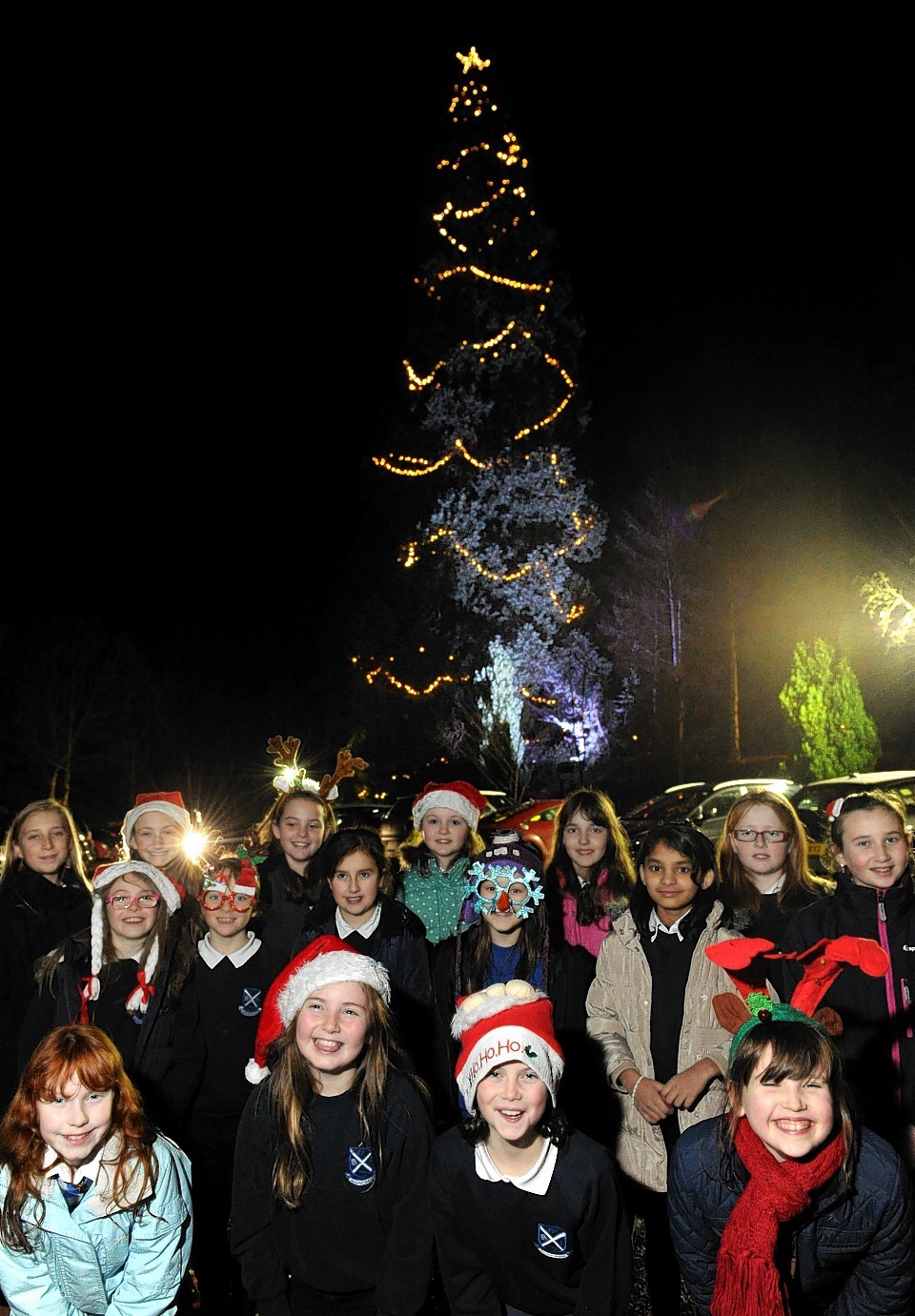 A Christmas tree war has erupted between Royal Deeside and a Welsh village.
Organisers of a festive event in Ballater have kept up their tradition of claiming to have the tallest living tree in the UK.
But villagers in central Wales yesterday took the needle and disputed the claim boasting that they have the tallest in the land.
The 125ft redwood giant – gifted to a Ballater family by Queen Victoria – comes out 15ft shorter than the tree currently lighting up the countryside at Llandinam, near Powys.
Fighting back last night, chairman of Ballater Community Council Billy Duguid said: "I was born and bred in Ballater and as far as I'm concerned it is the tallest in the country.
"If there's a dispute they should do what they do with mountains like Everest and get an official measurement and mark it up."
The issue came to a head after the Press and Journal carried a report yesterday on the official switch-on of the tree lights at Craigendarroch. Pupils from Ballater Primary School helped the occasion by singing carols at the foot of the 150-year-old tree.
The landmark, which features 2,100 lights, can be seen from 15 miles away.
Monday's event at the Hilton Grand Vacations Club raised funds for the Hilton in the Community Foundation, which supports young people in need by improving their skills and providing opportunities.
However, the Girl Guides at Llandinam have pointed out: "Our living tree is at the Girlguiding Cymru headquarters in Mid Wales.
"Ours is slightly taller at 140ft and can be spotted by anyone driving through Llandinam along the A470."
Undeterred Mr Duguid added: "I don't know the full size but ours has always been categorised as the UK's biggest."
He was backed by community council colleague Ian Cameron who said: "As far as I'm concerned ours is the tallest one but I have not measured it myself."
Both trees, however, stand a lot taller than other popular comparisons. The Norway Spruce in Trafalgar Square is usually around only 66ft.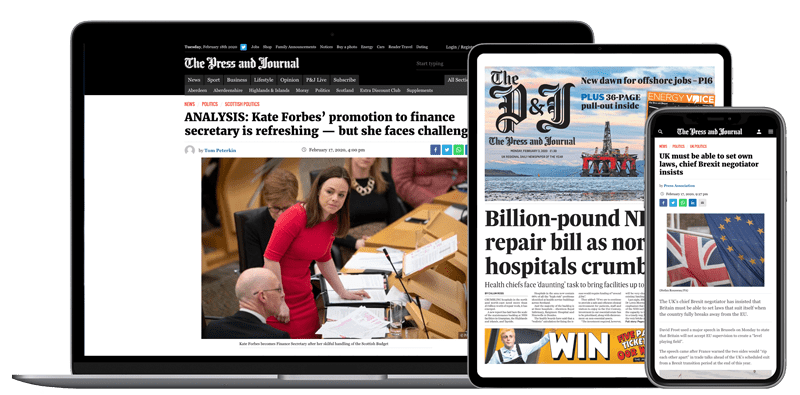 Help support quality local journalism … become a digital subscriber to The Press and Journal
For as little as £5.99 a month you can access all of our content, including Premium articles.
Subscribe