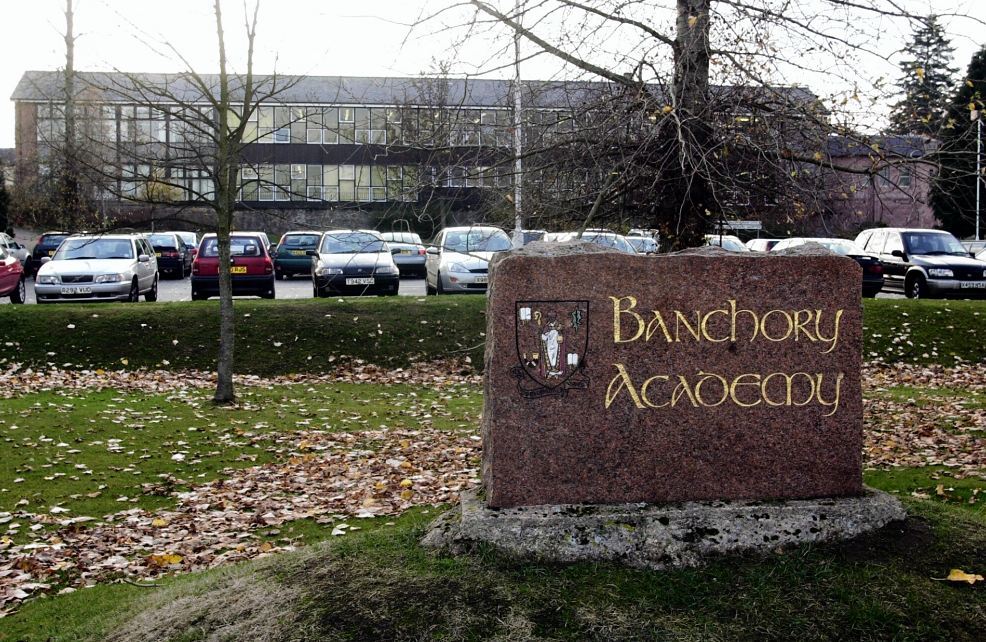 Thousands of pupils across Aberdeenshire are being failed by sub-standard buildings that impede their learning, it has emerged.
Research found "major problems" in the suitability of 55 out of 151 primary schools to deliver quality education.
Around 40% of secondary schools were also judged to offer a poor teaching and learning environment.
Banchory Academy, Aboyne Academy, Peterhead Academy and Inverurie Academy were ranked among the worst.
Inspectors will present their findings to the education committee at Aberdeenshire Council next week.
Classroom sizes, heating, natural light, fire doors, furniture and fittings were all examined by inspectors.
Outdoor social areas were also looked at, with play equipment, toilets and CCTV cover examined.
Eleanor Conor, spokeswoman for the Scottish Parent Teacher Council, said the state of the school buildings was a recurring issue.
"Certainly with schools in more rural areas, a lot of them are older buildings and not fit for 21st Century education."
She said there was often a conflict between retaining rural schools for the community and the opportunities that new modern buildings offered.
Ms Conor added: "You have to consider whether the age of the school and the facilities offer the best delivery of a broad based education."
The research comes as part of an annual audit of school buildings for the Scottish Government.
The government has warned that poor school buildings "hinder growth and development."
Aberdeenshire Council inspectors also looked at the physical condition of school buildings.
Just 10 primaries were found to be in good condition, including Banff, Hill of Banchory and Rosehearty.
The vast majority (140) were found to be in a satisfactory state with minor problems reported.
Two secondary schools – Meldrum Academy and Portlethen Academy – were judged to be in good condition.
The report was written before the creation of the new Mearns Academy in Laurencekirk.
A spokesman for Aberdeenshire Council said: "This report is a detailed assessment that we carry out for the Scottish Government. We use the information ourselves to develop and improve the school estates and we do have an agreed capital plan in place."
The spokesman added that a major redevelopment was being carried at Alford, which will combine a new secondary and primary to cope with the area's rising population.
A new secondary school is also being built at Ellon, the spokesman added.
The local authority is planning to spend £245million on the school estate by 2027, with £75m earmarked for this year alone.
A spokesman for the Scottish Government said: "The management and maintenance of the school estate across Scotland rests with local authorities, however the Scottish Government places a huge emphasis on high quality learning and is committed to delivering high quality, well designed, sustainable schools through the £1.8billion Scotland's Schools for the Future programme.
"Since launching the programme in 2009, all 32 local authorities have received funding to improve their school estate and Aberdeenshire Council will receive over £41million of government support for replacement of Mearns, Ellon and Alford academies."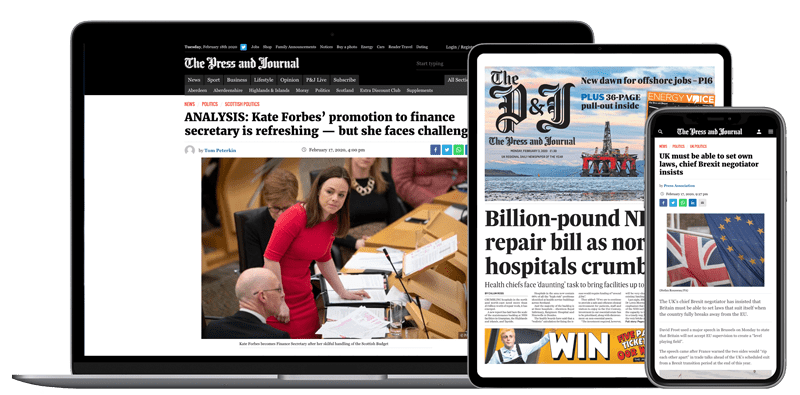 Help support quality local journalism … become a digital subscriber to The Press and Journal
For as little as £5.99 a month you can access all of our content, including Premium articles.
Subscribe