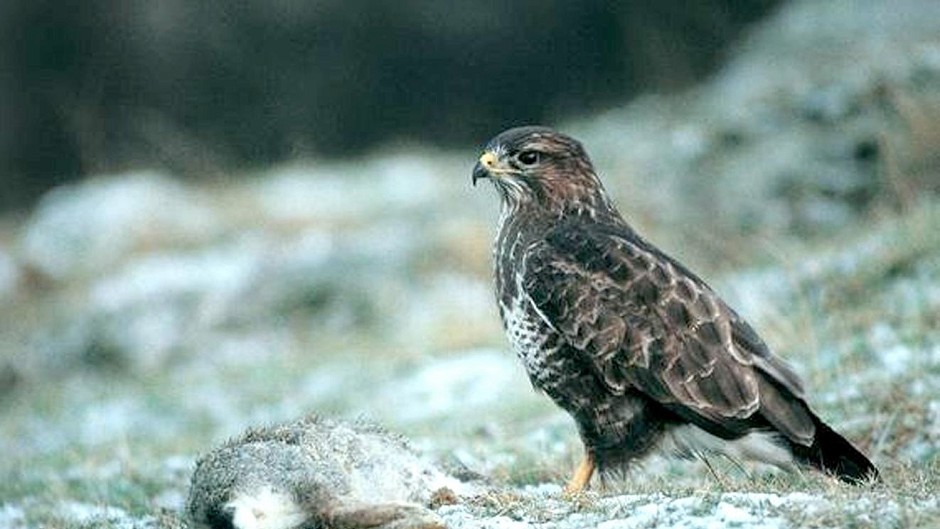 Scotland's national bird charity is at the centre of a courtroom wrangle over the use of "covert surveillance" as evidence against a man alleged to have killed or injured birds of prey.
A pre-trial hearing on the admissibility of RSPB Scotland's secretly obtained footage took place in Aberdeen yesterday in advance of the trial of George Mutch.
The 48-year-old denies recklessly killing or injuring two goshawks and a buzzard by using traps at Kildrummy Estate, near Alford in Aberdeenshire, between August 6 and September 13, 2012.
The trial is on hold until the sheriff rules over the admissibility of footage obtained by RSPB officers who hid a camera on the estate without the land owner's permission.
The court heard yesterday that seasonal workers for the charity came across two bird traps – a legally approved method of capturing crows but not raptors – on the estate in August 2012.
The RSPB Scotland's Head of Investigations, Ian Thomson, 50, told the court he had sanctioned the use of a camcorder hidden in a pile of twigs to secretly film the devices.
"Our role is the protection of birds," he said.
"What we are trying to do is to put a dossier together on how these traps are being used.
"We have got big concerns about these traps catching birds of prey."
Mr Thomson said he gave permission for seasonal worker Andrew Stronach to put the camera near the first trap and film what happened on August 9.
The camera was later moved to a second trap where a goshawk had been caught.
The court heard the rare bird later disappeared and the trap was reset.
Goshawks are legally protected and should be released back into the wild if found in a trap.
The court also heard that the RSPB routinely entered estates without asking permission from landowners.
Specialist wildlife crime fiscal Tom Dysart asked Mr Thomson why the RSPB did not obtain approval.
Mr Thomson said: "Because we are entering an area for scientific study we feel we are using our access rights under the Land Reform Act."
Sheriff Noel McPartlin is expected to make a ruling on the use of the video evidence in the trial today.