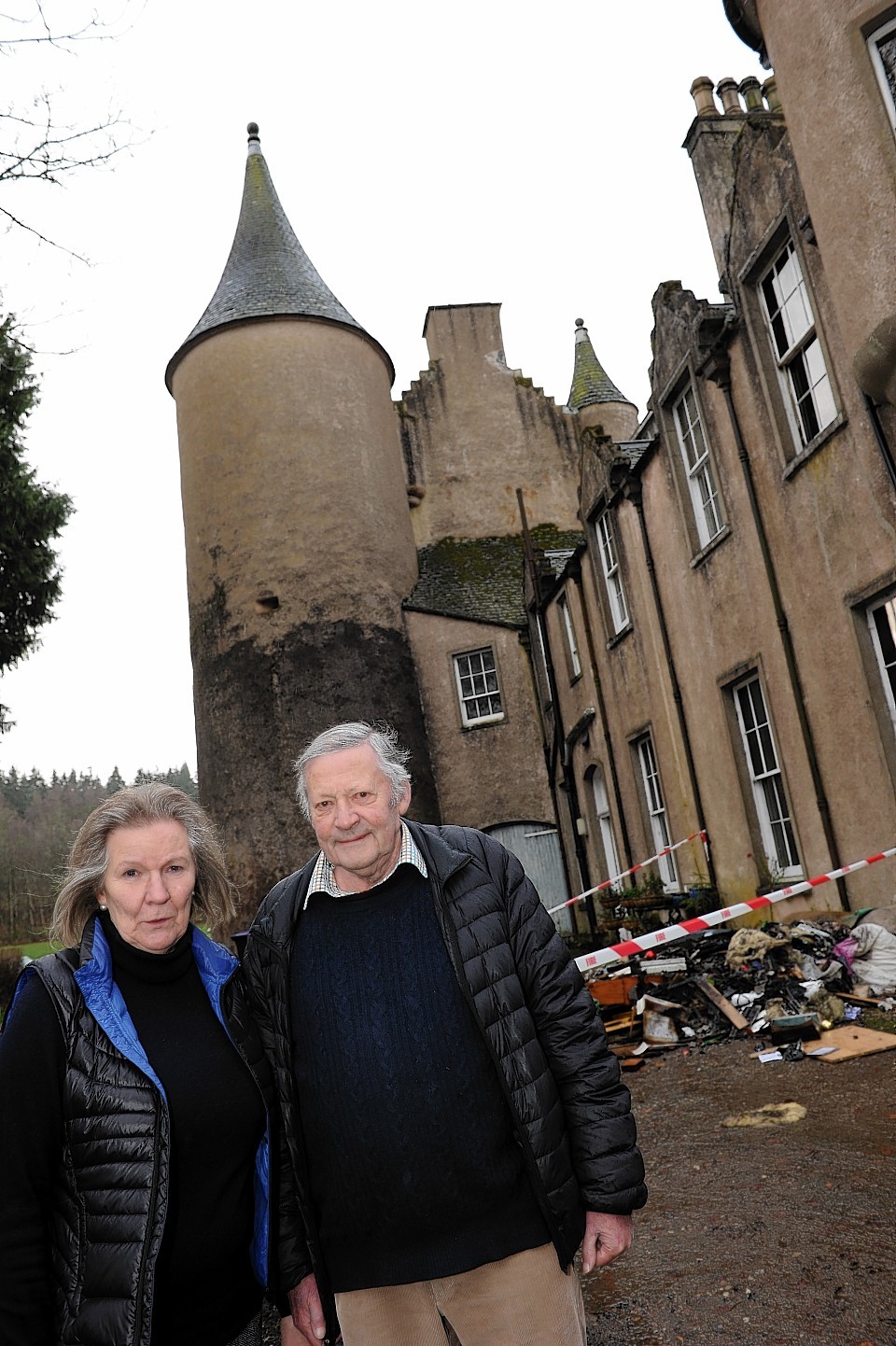 The owners of a north-east landmark have thanked the fire crews who saved it from the flames.
About 40 firefighters were called to 15th century Pitcaple Castle on Tuesday, after a blaze broke out in a flat in the east wing.
Crews from across the north-east battled for almost two hours to contain the hearth fire, and managed to prevent it from spreading to the roof and the adjoining tower house, which dates back to 1457.
Yesterday, Christopher and Pernille Burges-Lumsden said the firefighters had done an "amazing" job in saving the A-listed castle, which has hosted a number of royal visitors through the centuries, including Mary Queen of Scots.
Mrs Burges-Lumsden said: "They were all amazing, they came from all over the place.
"I just want to thank them all.
"We were incredibly lucky because they got here quickly and were amazing."
The alarm was raised shortly after 4pm after the two dancers who stay in the flat returned home from an exam.
Mr Burges-Lumsden said the smoke was so thick he was unable to get in, but firefighters arrived within 15 minutes and managed to bring the "well-developed" fire under control by 6.30pm.
Nobody was injured in the drama, although a pet cat died.
Burnt debris, including furniture and clothing, lay piled up outside the property yesterday.
Station Manager Bruce Milne, who was the incident commander at the scene, said it could have been much worse.
"There is no doubt the actions of the crews saved the building," he said.
"The crews did an excellent job. This was a very challenging incident due to the presence of a well-developed fire and heavy smoke logging.
"The property did have working smoke detection and this incident highlights the importance of having smoke detectors fitted and working properly in your property."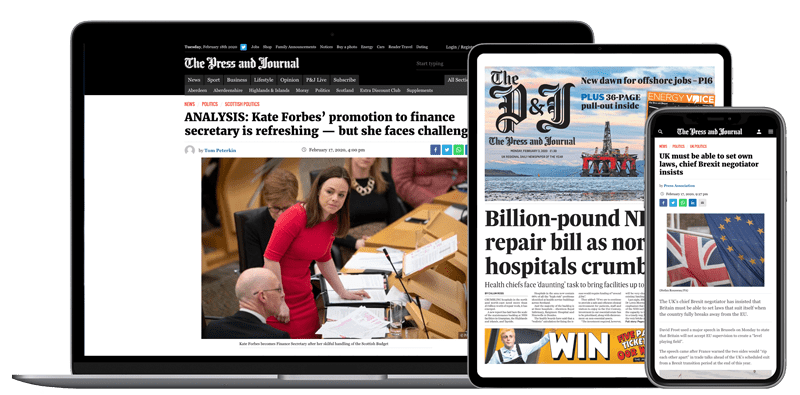 Help support quality local journalism … become a digital subscriber to The Press and Journal
For as little as £5.99 a month you can access all of our content, including Premium articles.
Subscribe