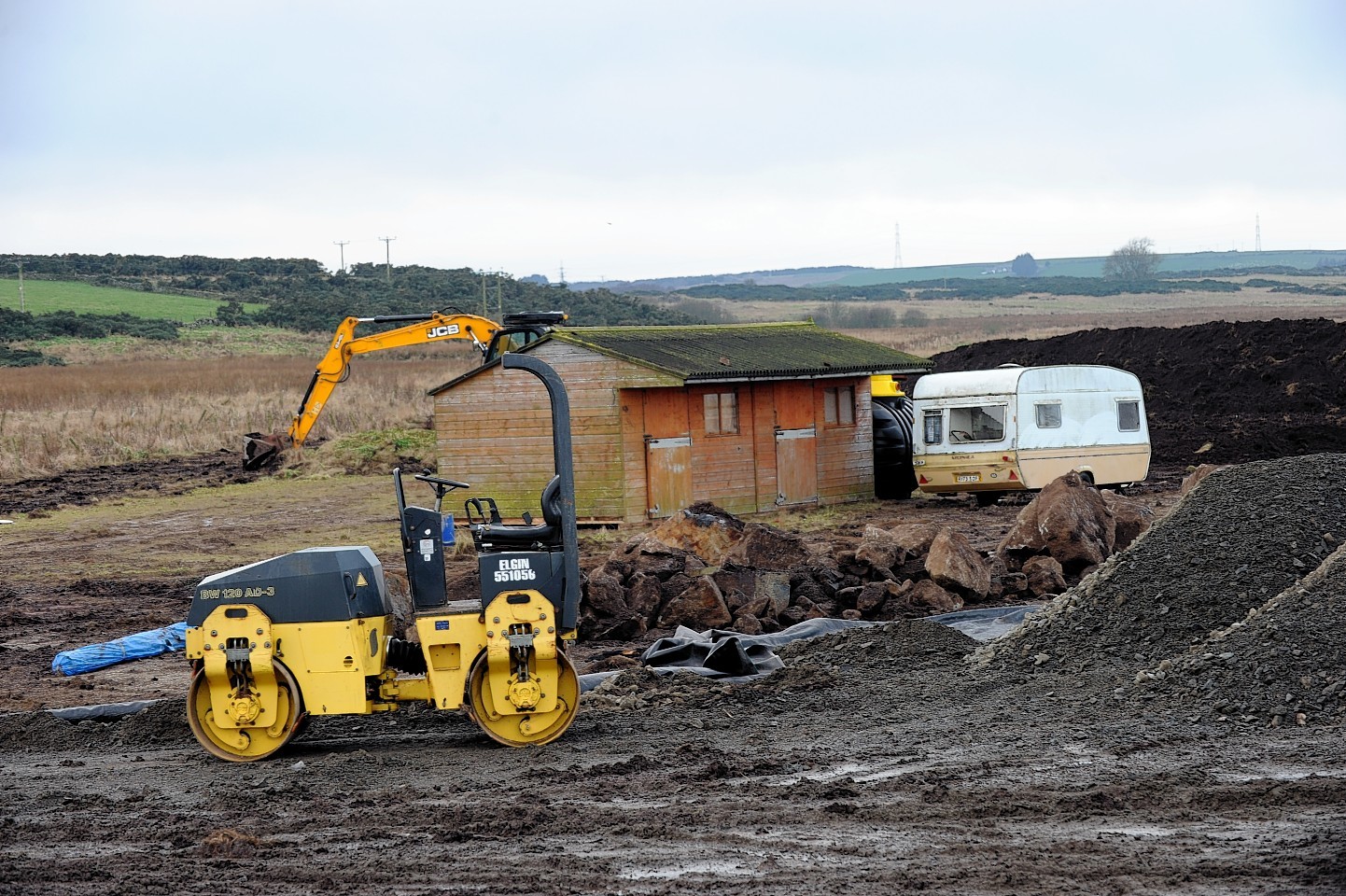 Travellers have sparked fears they could be looking to create a permanent halting site in Aberdeenshire, after moving in the diggers over the festive break.
Locals believe the travellers have flattened enough land for at least eight caravans and two chalets at the former Aberdeen Equestrian Centre at Middlemuir, Whitecairns.
Residents noticed there was work going on at the site late last month, but it was only when they noticed a septic tank hidden behind a stable and a digger in operation on New Year's Day that their fears were confirmed.
It is understood the travellers have also hooked the site up to the water supply.
It is not clear who owns the land, but Aberdeenshire Council is investigating. Enforcement officers are due to visit the site today.
Scottish Water is also due to visit the site today.
Mid-Formartine councillor Allan Hendry told a group of concerned residents earlier today: "The council still is going to get an interdict to stop further work going on here.
"The travellers have been told not to come back to the site, and they are not here – they were told to stay away by the police.
"Scottish Water is aware that an illegal connection has been made to the water supply. They will disconnect it. Unless the landowner makes an application to reconnect it, there will be no water on the site.
"No matter who is carrying out this work, no one is at liberty to breach planning conditions and start work. We've all got to stick to the rules."
In 2013, a group of travellers bought a site at St Cyrus and began developing a permanent halting site without planning permission.
Despite a long legal wrangle, there are about 20 caravans parked on the site which has running water, electricity, street lighting and a toilet block.
A revised retrospective application was submitted late last year, and will be discussed by councillors in the coming months.