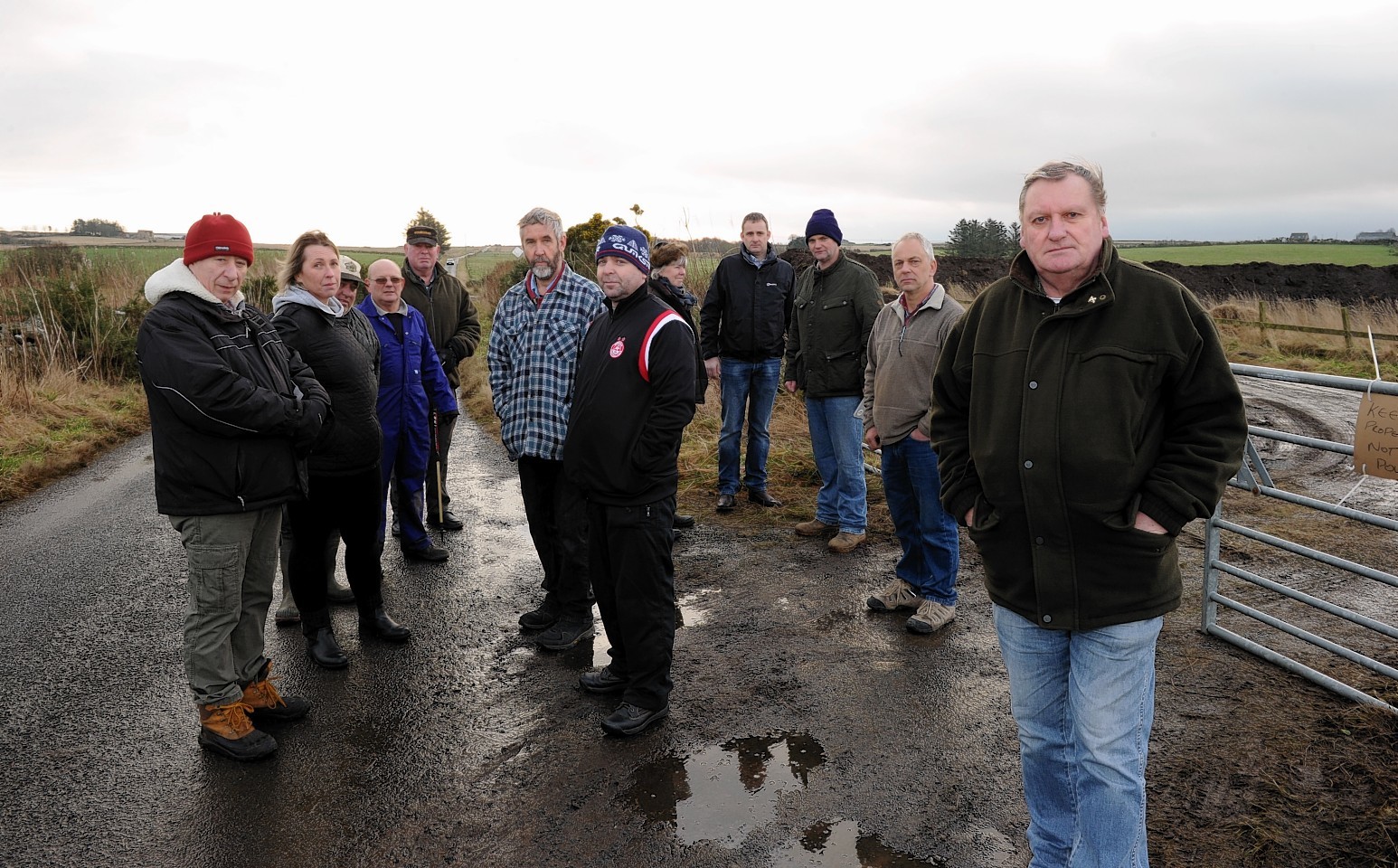 Residents fear travellers could be planning to create a permanent camp on the outskirts of an Aberdeenshire village.
A digger moved onto the site of the former Aberdeen Equestrian Centre at Middlemuir, Whitecairns, late last month, but it was not until neighbours spotted a septic tank hidden behind a stable that they grew suspicious.
After making further investigations – and seeing the digger working late into Hogmanay and New Year's Day – they alerted Aberdeenshire Council, amid fears travellers have flattened an area of land to make way for at least 10 pitches.
It comes after a group of travellers bought a piece of land in St Cyrus in 2013, and created a park for their homes without planning permission.
Now the Whitecairns residents have rallied together to demand action to stop any further works on the site.
One woman, who has lived in the area for 11 years, said she first spotted the activity on December 19 and asked two men what was going on.
"They said a lady had come into a lot of money and was developing a horse centre," she said.
"It wasn't until someone saw the septic tanks we realised what was happening. They were also working at 6am sometimes – the message seemed to be they were getting it done ASAP."
And a man, who did not want to be named, said: "When we saw the septic tank hidden behind the stables we knew what the game was.
"We've seen what's happened in St Cyrus, and the council needs to do something."
It is not clear who owns the land. However, it is understood the landowner may have backed out of a deal to sell or lease the site after discovering the interested party was from the travelling community.
Police visited the site on January 1, but a spokeswoman said there were no issues for officers to tackle, nor any arrests made.
Yesterday, the council's enforcement officers visited the site. A team from Scottish Water also attended to investigate claims the workers had illegally hooked themselves up to the water supply.
A spokesman for Scottish Water said: "We are investigating our records for the area to establish if the connection has been granted permission from Scottish Water."
A council spokesman said: "We are aware of a situation on land at Whitecairns where unauthorised ground works have allegedly taken place.
"The council has been investigating this issue and enforcement officers visited the site. Further action will be taken where appropriate."