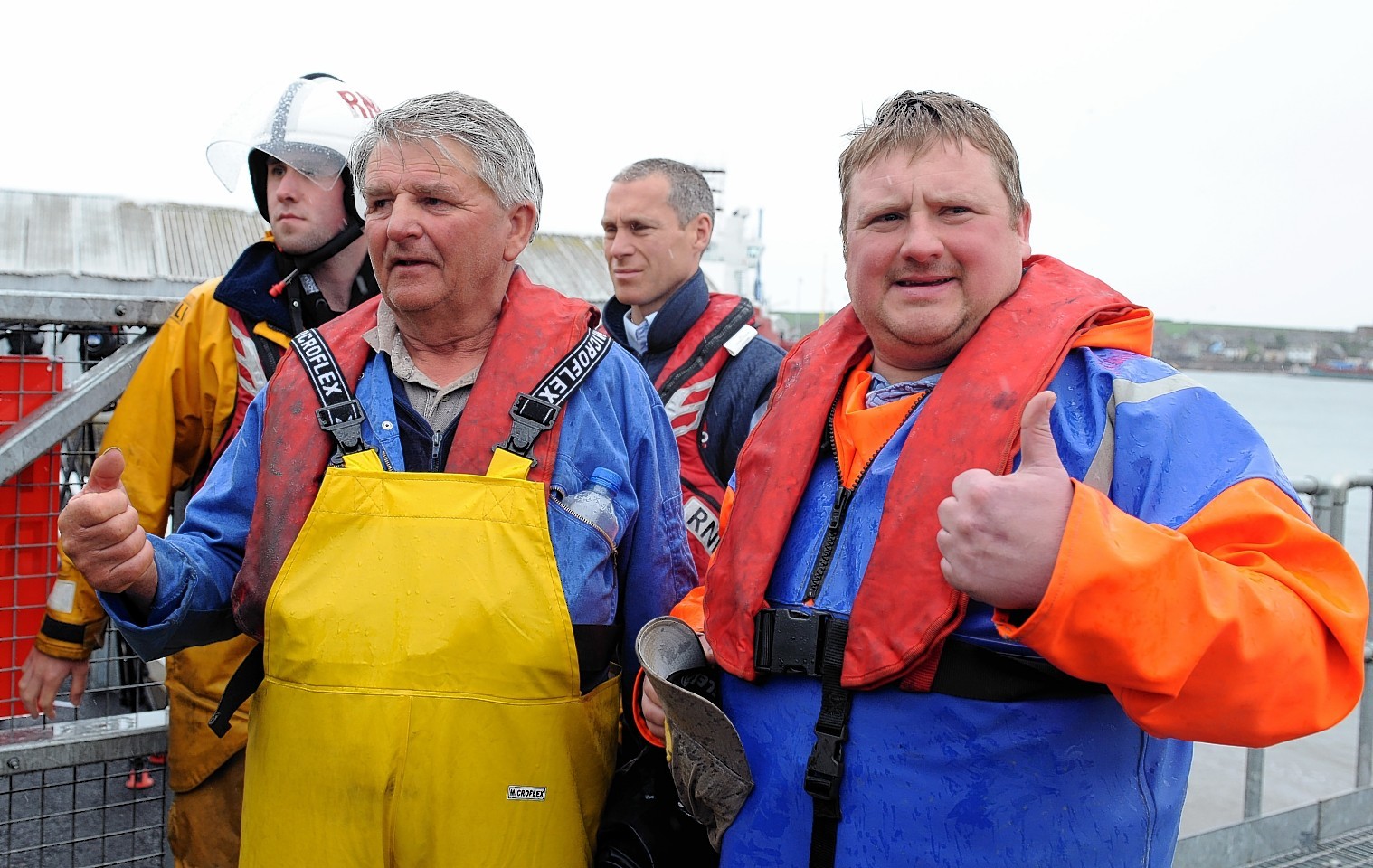 Two fishermen who went missing in the North Sea for 48 hours could have spared their family the "traumatic experience" of thinking they were dead had they been better prepared, a report has ruled.
Skipper Jim Reid, 75, and his grandson David Irvine launched a major search after they failed to return home from a trip in their fishing boat, the Water Rail, last May.
However, last night Mr Reid said he took "umbrage" at some of the findings of the Marine Accident Investigation Branch (MAIB)'s report.
He insisted he and his grandson had checked the forecast before setting out and had been told the thick fog was due to clear, otherwise they would not have gone out.
He said: "I object to them saying I can't read a compass. I take umbrage. I've been fishing between Inverbervie and Gourdon 50-odd years, I have kept a compass all my days.
"I wasn't out myself, there was other boats out as well.
Mr Reid added that he only discovered the compass was faulty when it was too late.
"The compass was wrong. It was discovered later it wasn't working and it went into reverse, it was 180-degrees out. I have read a compass for 50 years odd years and I've not gotten lost," he said.
"It was the forecast that was wrong, not me".
After two days scouring the water in thick fog, rescuers called off the search for the 16ft creeler, which Mr Reid had operated for more than 10 years.
But, miraculously, the grandfather and grandson from Inverbervie, were eventually spotted by the crew of a passing trawler, who rescued the tired and hungry men.
Yesterday, marine experts ruled that they were "extremely fortunate" to have been found, and that Mr Reid's "poor safety practices" had caused an "unnecessary" search.
The MAIB said its probe into the incident found that he did not have the "competence" necessary to navigate his vessel, and was incredibly ill-equipped.
"The skipper did own a suitable VHF radio. Had the skipper taken his VHF radio to sea with him, the alarm could have been raised soon after he became lost," the report into the incident stated.
The eight-month long investigation also criticised Mr Reid's grandson, David, for heading out onto the water with no safety training.
The report also stated that the compass on board had not been installed, set up or operated correctly.
Mr Reid added that the ordeal had not put him off fishing "one bit".
He now takes two functioning compasses and a tin of chocolate biscuits with him – just in case.
The MAIB ruled that he always take a radio out with him, a Personal Location Beacon and a life jacket.
It also said he must attend a navigation training course, ensure that he has all the necessary safety equipment on board and make sure that all his crew are trained.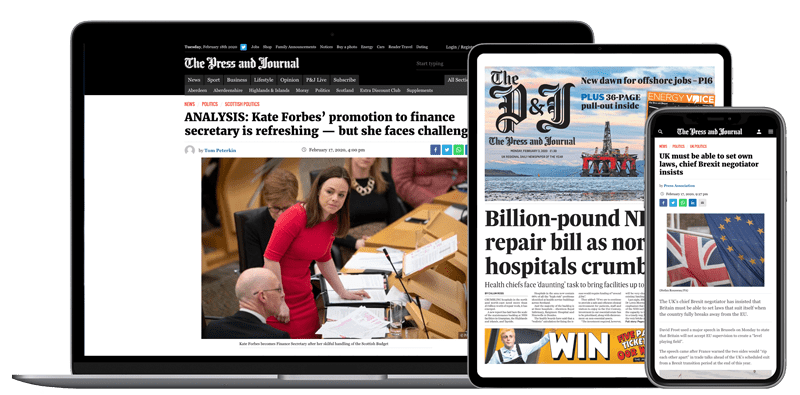 Help support quality local journalism … become a digital subscriber to The Press and Journal
For as little as £5.99 a month you can access all of our content, including Premium articles.
Subscribe