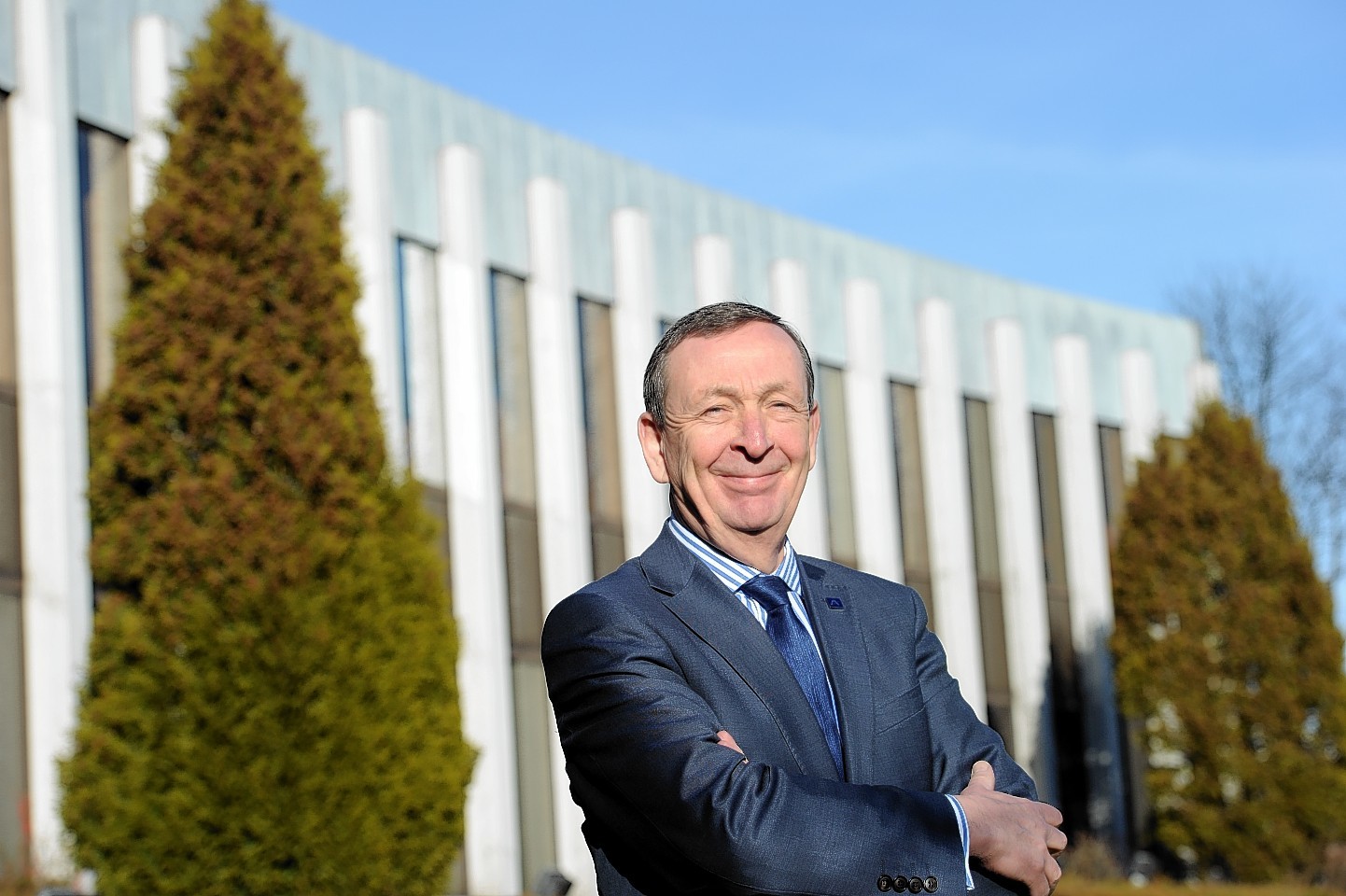 As he gets ready to call time on his 42-year career in local government, Aberdeenshire Council chief executive Colin Mackenzie tells Stephen Walsh that big challenges lie ahead for the authority.
As he gets ready for a new life where the 4.30am alarm can be ignored, and balancing the books of one of the country's biggest councils is no longer something he should be losing sleep about, Colin Mackenzie does not have the air of a man who has lost his passion for the trials, tribulation and sometimes triumphs of local government.
Indeed, with just a couple of days of his Aberdeenshire Council career remaining, he cannot resist firing a parting shot at the Scottish Government and its flagship council tax freeze policy.
It is time, he believes, to revisit that one and devolve more powers to local authorities to raise the money they then spend on behalf of their citizens.
Mr Mackenzie believes the council he has been at the helm of for the past seven years is facing significant challenges in the years ahead.
But he is equally confident the local authority will rise to them, despite the fact it is likely to be faced with a series of ever tougher budget decisions.
He revealed that while the council has targeted savings of up to £50million over the next five years – it could be forced to tighten its belt further.
He said: "If you look towards what's happening globally and nationally, I think the worst case scenario is we would have to save 25% of the council's current expenditure.
"What that means for the council is we have to engage with the public and find out what are the essential services we provide and what are the things we, as individuals, can do for ourselves.
"We have a very resilient and independent population and, to a certain extent, a very affluent one, but we do have areas of deprivation.
"We have, on average, one of the highest house prices in Scotland. That brings challenges for people who are on the living wage.
"There are 14,500 people who have applied to the council for housing. While we do have these areas of affluence, there are areas as poor as some of the very deprived areas of Glasgow, for example."
Mr Mackenzie has also called for a change in the Scottish Government's position on council tax.
He said: "We have now had a freeze in council tax for eight years.
"While the reasons behind its introduction made sense at the time, we are now reaching a stage where it inhibits the engagement of local people.
"Eighty per cent of funding comes from the Scottish Government and only 20% is raised locally. People no longer have the same direct involvement with how the council raises money and how it's spent.
"I believe that this should change – with more devolved powers coming for the Scottish Government, the next step should be more powers for local government."
Despite the challenges ahead, Mr Mackenzie firmly believes the authority and his successor Jim Savege, who was previously the corporate director for environment and community services at Cumbria County Council, is in a strong position to meet them head-on.
He added: "We have never stood still as a council and have been innovative in our approach.
"This council is not complacent and I'm sure that my successor will carry that on. He has experienced challenging financial times and his skills will be invaluable."
Meanwhile, the Scottish Government has defended the council tax freeze.
A spokesman said: "The Scottish Government has fully funded the council tax freeze by providing local authorities with an additional £70million per year, which is the equivalent of an increase of around 3% in council tax income each year.
"Aberdeenshire Council is receiving its fair share of total local government funding in 2014-15, which amounts to almost £440million, and they will receive their fair share of the £10.85billion next year which currently amounts to almost £450million with their share of a further £62.6million still to be allocated."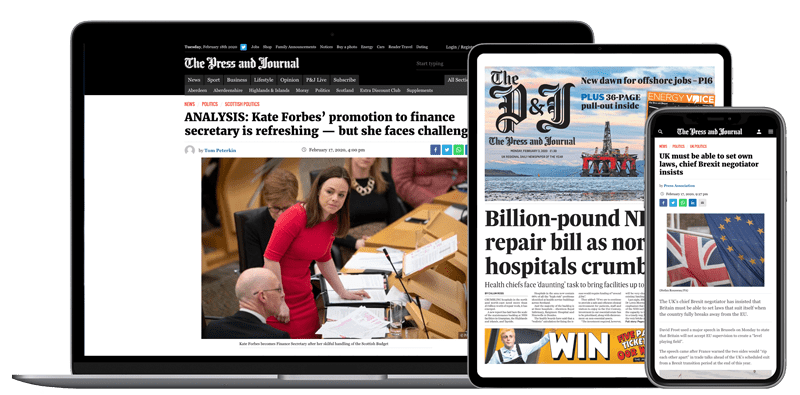 Help support quality local journalism … become a digital subscriber to The Press and Journal
For as little as £5.99 a month you can access all of our content, including Premium articles.
Subscribe