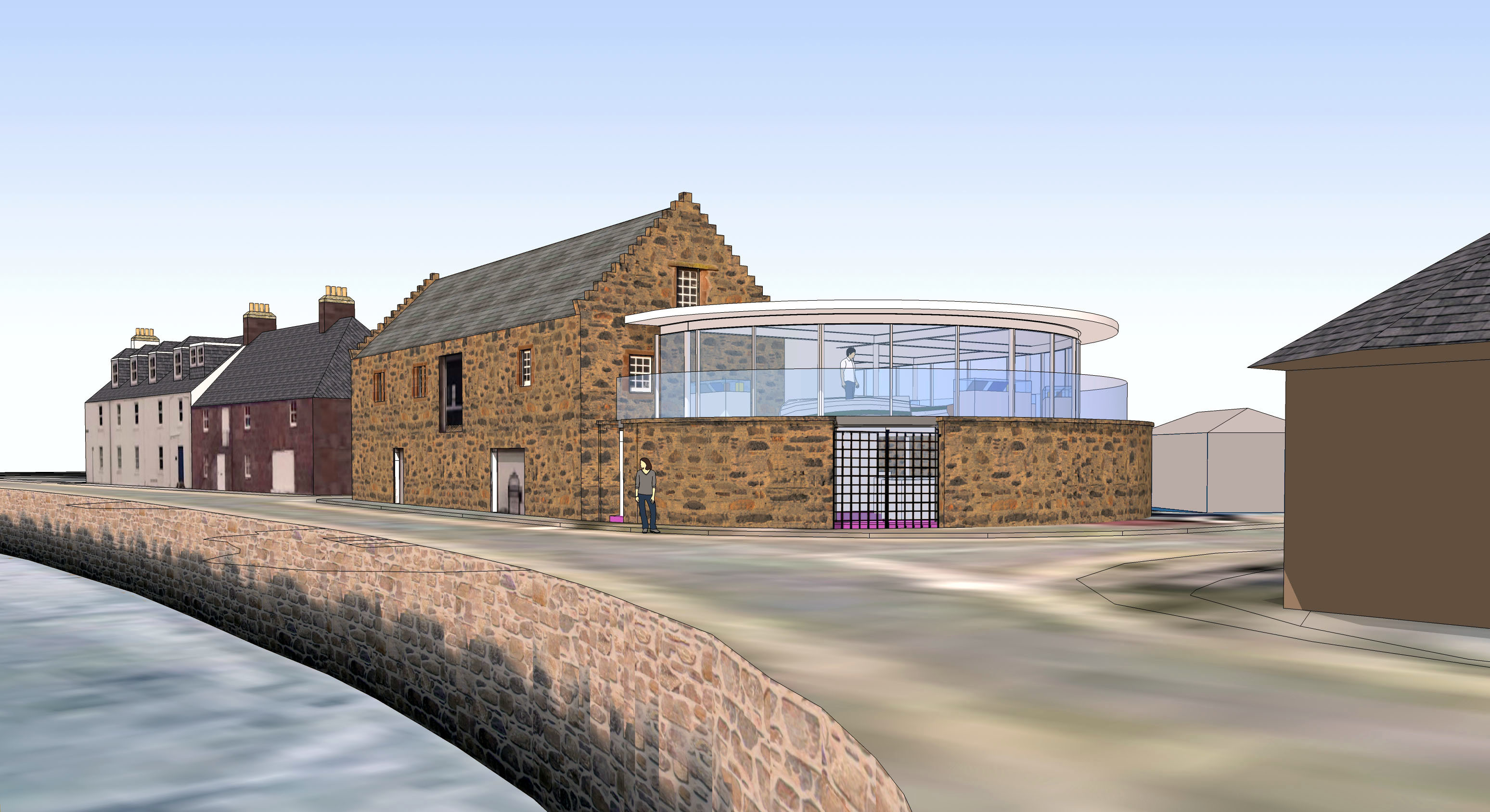 Plans to transform a 400-year-old Aberdeenshire museum with a bold glass extension have been broadly welcomed.
The modern makeover of Stonehaven Tolbooth Museum, a former prison, has been backed by Stonehaven Town Association (STA) and Historic Scotland.
However, Stonehaven community councillor Phil Mills-Bishop last night said he was concerned that the design may not be compatible with the building's unique infrastructure.
Aberdeen-based architect David Chouman was commissioned by STA to lay out ideas for the expansion which will enable visitors to admire the coastal scenery surrounding the building.
Mr Chouman collaborated with Michael Gilmour Associates to draft a number of sketches after carrying out a study of the venue.
He said: "The glass extension helps make the best of use of a fantastic setting.
"We wanted the extension to maximise the views of the harbour and the nearby terrain.
"It was about the blending traditional and contemporary and complementing the original structure."
Mr Mills-Bishop said measures were needed to protect deteriorating features while the work was carried out.
He said: "It is important to make sure a thorough historical and archaeological survey is carried out so features like the north wall are not lost in the redevelopment process.
"It also needs to be a project that involves the people of Stonehaven and the community council and is not something STA have exclusive rights over."
STA secretary Andrew Newton said the organisation and Historic Scotland had consulted to make sure the plans were suitable.
The redevelopment follows an increase of visitors to the tourist attraction in the seaside town over the last three years.
STA said the tourist experience had been hampered by the growing numbers and made viewing certain artefacts difficult.
Stonehaven Town Partnership said it welcomed the proposed changes.
Trustee Dave Flemming said: "STP very much support the development of the facilities at Stonehaven harbour.
"Any bringing back into use of an underutilised facility in a community is always a good thing."
Architect David Chouman has already worked on high profile sites in Stonehaven, including the Old Townhouse.