 Street lights in Sauchen are to burn all night once more after residents voted to scrap a cost-cutting blackout.
Sauchen was one of six north-east communities involved in the trial scheme – launched in 2011 – which saw street lights turned off from midnight until around 6am.
However, recent calls from residents who wanted the lights switched back on prompted a survey.
Around 200 forms were distributed to households in the village and 87 were returned.
Of those, 44 called for the return of all-night street lights, 27 said they preferred the lights to stay off between midnight and 6am, and 16 voted for the lights to be turned off from 1am to 5.30am.
Sauchen resident and former community councillor Tony Gauci said: "I think people got a bit annoyed because the scheme was not moved elsewhere and there was never any feedback about how much money it was saving.
"People started asking us about getting the lights back on.
"A questionnaire was set up and it was put out around the village and the feedback was that the majority wanted the lights switched back on."
In light of the survey, members of the Garioch area committee voted to end the policy.
Committee chairman Councillor Fergus Hood said it was up to communities to decide whether they wanted to opt in or out of the scheme.
He added: "The survey undertaken by the community council in Sauchen showed a small majority in favour of a return to all night burning and so we were happy to go along with this."
Local councillor Iris Walker added: "This is what the community wanted so the committee was quite happy to support that."
Despite the decision, some residents were said to have been positive about the trial, highlighting issues such as energy saving, clear night skies and less disturbance to sleep.
However, others raised fears over crime and problems getting around.
As well as Sauchen, the trial was originally rolled out across Auchenblae, Auchterless, Monymusk, Rora and Sandend.
Since 2011, both Sandend and Auchenblae have had their street lights switched on again.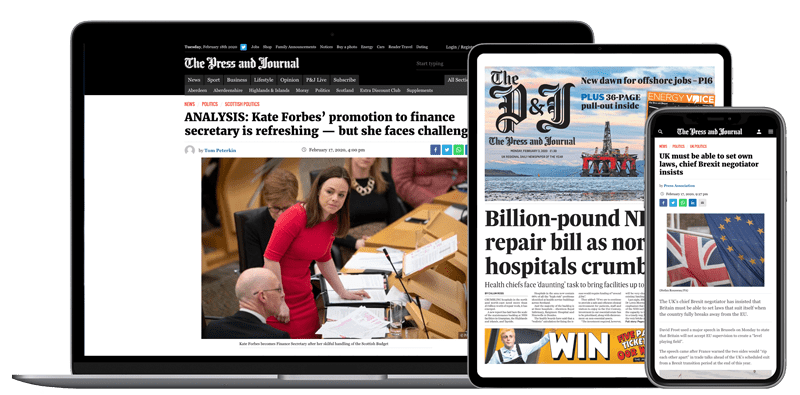 Help support quality local journalism … become a digital subscriber to The Press and Journal
For as little as £5.99 a month you can access all of our content, including Premium articles.
Subscribe