Council bosses have launched an investigation into work at a north-east hillside amid fears it is being used as an unauthorised quarry.
Aberdeenshire Council has approved two planning applications for construction activities at Bruntland, Whitecairns, at a site operated by Jim Jamieson Ardlethen Developments.
Both agreements included the formation of hardstandings, erection of buildings and the re-grading of the adjoining slopes.
However, residents in the neighbouring village fear the company is using the site as a quarry.
Protestors claim they have witnessed a large number of lorries filled with stone leaving the area.
While one resident, who did not want to be named, captured the timelapse footage shown above, showing the volume of activity at the site.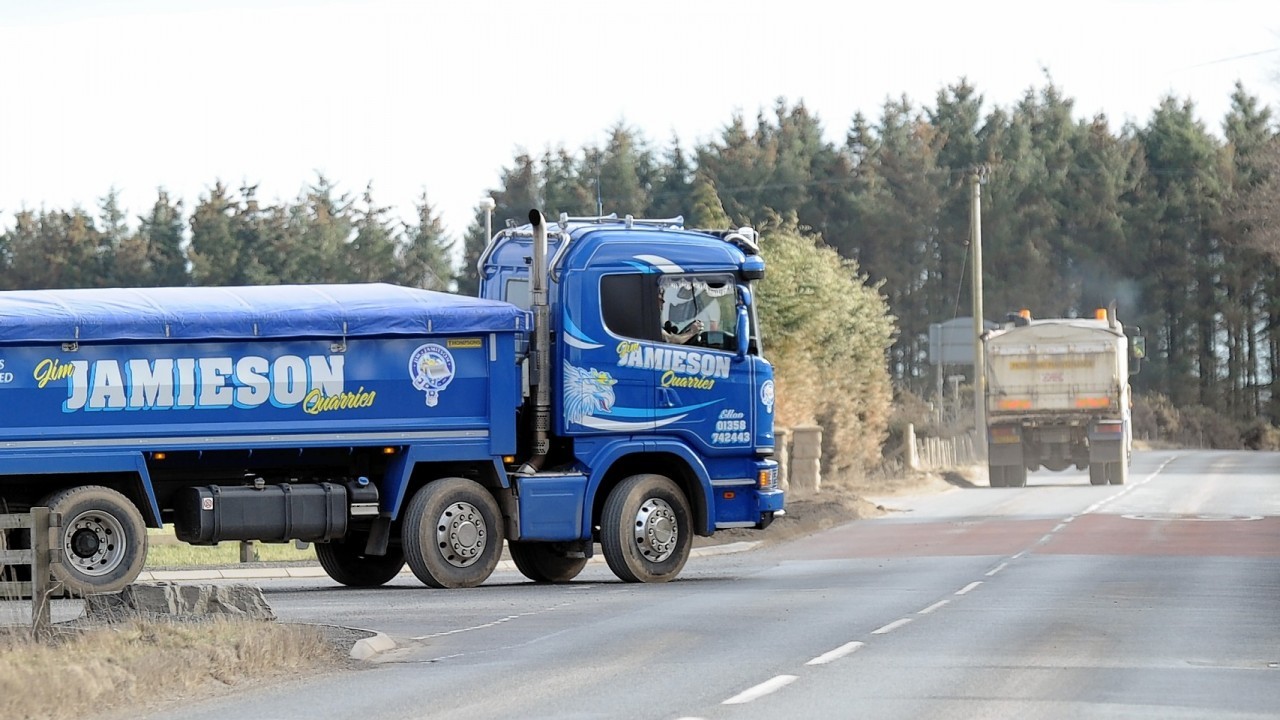 Malcolm McRae, 58, of Whitecairns, said: "Just on Tuesday morning I saw one laden lorry leaving the site and I passed another four on the way into town.
"That's an enormous amount of stone to be transporting in and out of a site that is supposedly not a quarry."
The firm would not go into details about its activities at Whitecairns, however a spokeswoman for Jim Jamieson Ardlethen Developments said: "Aberdeenshire Council is fully aware of the works being under taken on site."
The local authority confirmed it was responding to a number of parties who had asked the planning department to look into operations at the site.
A spokeswoman added: "Following initial investigations the planning service was of the view that both developments were progressing in accordance with the plans attached to the relevant planning approvals.
"However, the service is currently carrying out further investigations to clarify whether or not the operations taking place on site constitute unauthorised mineral extraction.
"There is a long planning history associated with the site and examination is continuing as to whether or not the extant planning permissions authorise some or all of the works being undertaken.
"Investigations are nearing a conclusion and it is anticipated that the findings will be known in the coming weeks."
Whitecairns councillor Jim Gifford last night pledged that any breaches of the agreement for the land would be dealt with accordingly.
He said: "There has certainly been an escalation in activity at the site.
"I know investigation work is ongoing and that there have been numerous meetings with the site operators and their representatives.
"We will keep this going and anything that needs done will come through the system."