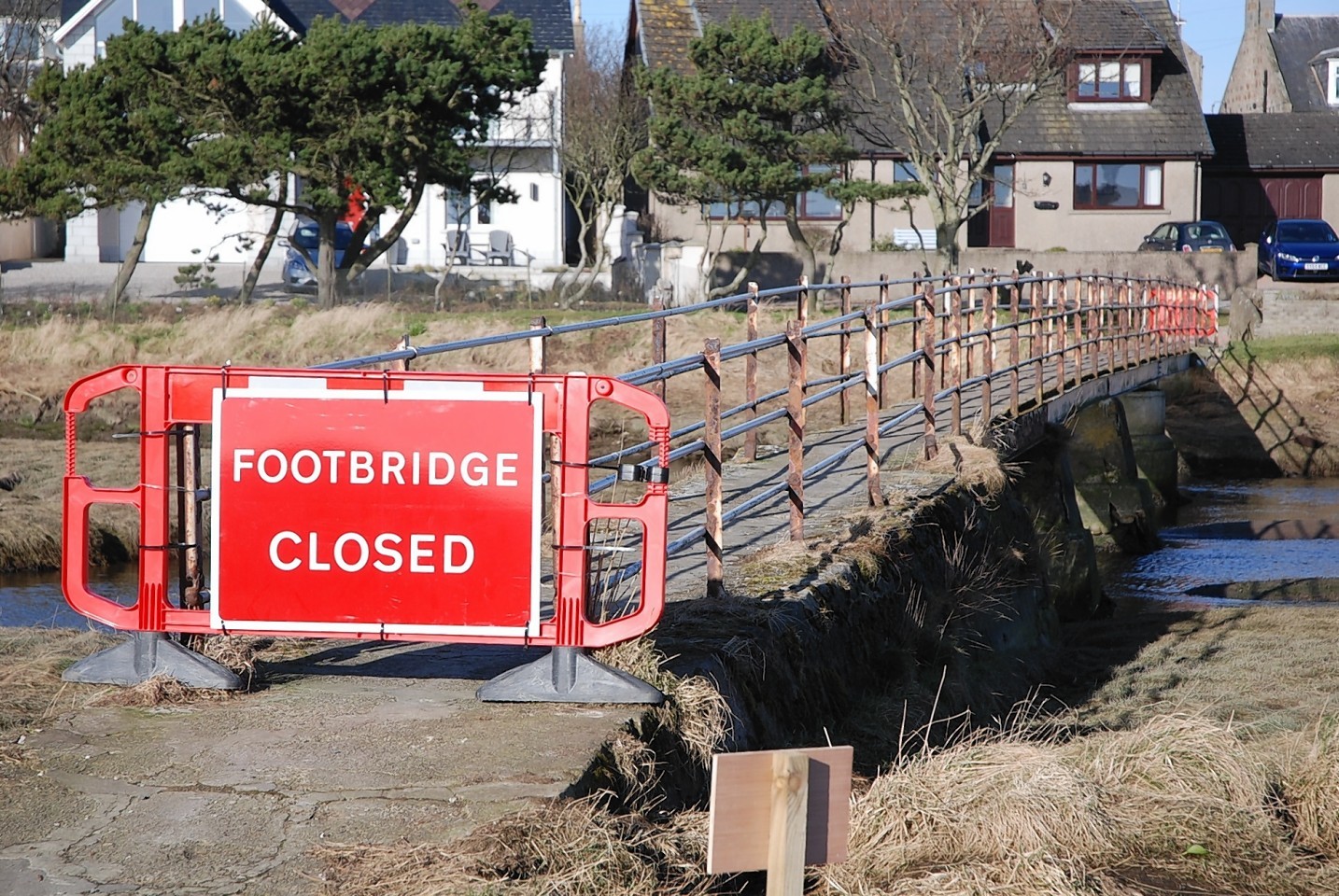 Residents of an Aberdeenshire village will get the chance to have their say on plans to demolish a popular footbridge.
Walkers were furious to discover council officers had recommended the North Bridge in Newburgh be knocked down instead of repaired.
And yesterday, members of the Formartine area committee refused to make a decision on the future of the crossing until there had been more public engagement.
It comes after locals claimed the crossing, over the Foveran Burn, has been allowed to fall into disrepair after the authority took over its maintenance in the 1990s.
The bridge was closed in January after an inspection revealed it was badly corroded and in a bad condition.
Demolition was deemed to be the cheapest option, at £30,000 since the council has only £60,000 available for non-bridge assessment and maintenance – which options to either repair or rebuild would not cover.
Councillor Richard Thomson moved to defer the decision since there was no price for a potential repair job.
And councillor Paul Johnston agreed, saying the local authority was facing a public backlash about how the structure had been allowed to fall into such a state of disrepair.
He said: "I do think that one way or another the council are going to get a bit of a punting for what we didn't do since 1995. We spent practically nothing on this in 20 years. We owe it to everyone."
The committee agreed to defer a decision for public engagement and more information on the bridge management plan.
Afterwards, secretary of Foveran Community Council Glen Douglas said: "We are pleased that the committee considered all the considerations of the report and found the report was incomplete in that there was no price given for the refurbishment of the bridge.
"Really the bottom line is in the 18-19 years when the council have had sole responsibility for the maintenance of the bridge, absolutely nothing has been done. It would be a traumatic loss to the village."
The bridge will remain closed until the committee make a decision on its future.