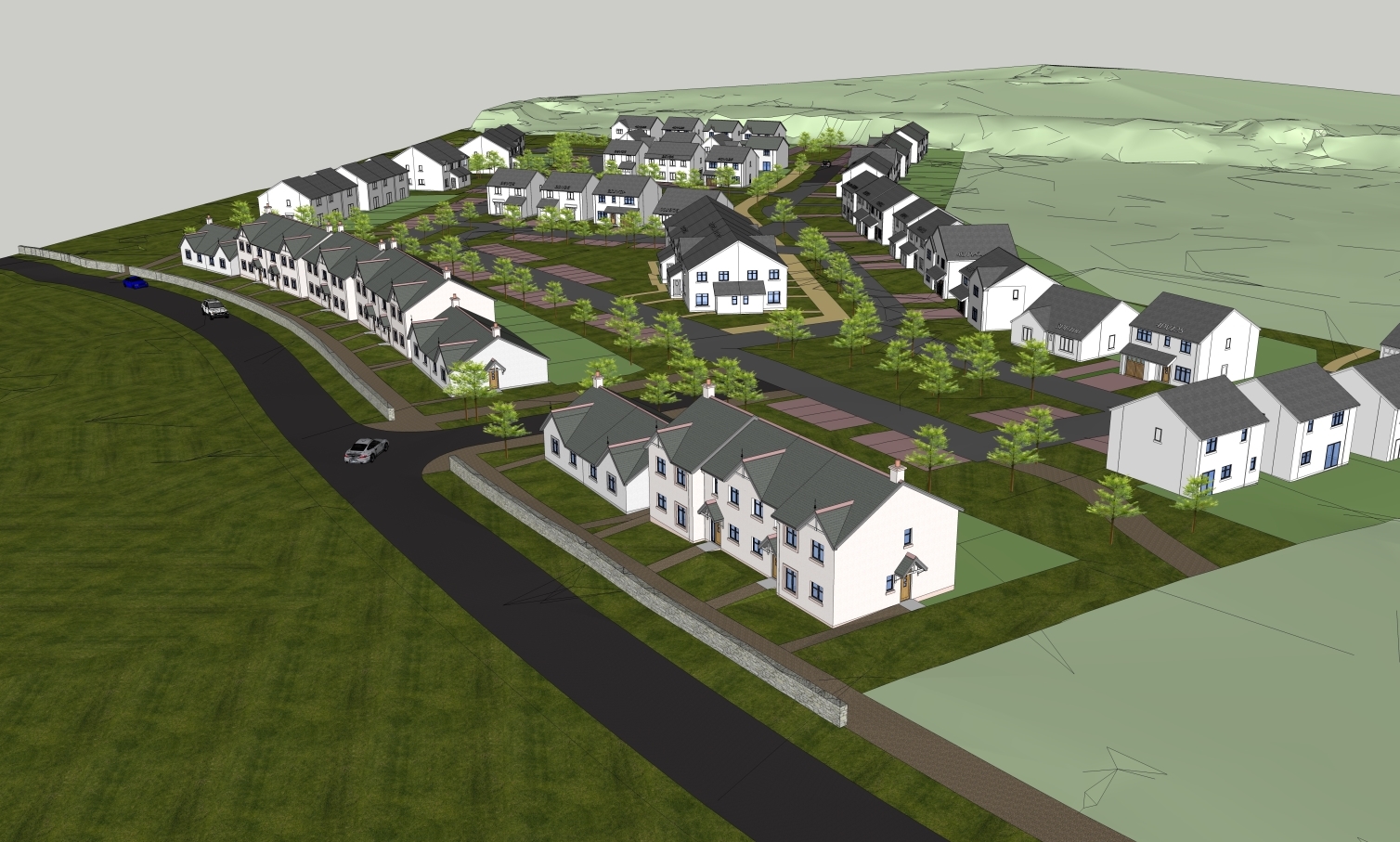 Councillors have backed the blueprint for a 400-home development beside a conservation site in a growing Aberdeenshire town.
Bancon Group's proposals for the Lochside of Leys masterplan, in Banchory, were discussed by members of Aberdeenshire Council's Marr Area Committee yesterday.
Councillors agreed to support the scheme, but raised concerns about traffic and the impact on the Loch of Leys itself – a local nature conservation site.
The development would be split across three sites on the land, which is at the east end of the Deeside town, and would be delivered in three phases.
The firm has proposed 345 houses for two locations on either side of the Loch of Leys, and another 50 in the Upper Lochton area, off Raemoir Road.
A new route has also been proposed between Raemoir Road and the North Deeside Road as part of the scheme, along with retail units, a football pitch and a park and ride site.
Banchory and Mid-Deeside councillor Karen Clark said: "There were some key messages – I raised the issue about the road infrastructure because we have to be very careful in terms of paths to schools to make sure we have a safe road.
"And at the moment there is a lot of pressure at the junctions in Banchory. It is important that we look carefully at the transport assessment.
"In terms of design at Lochside I think that is something we will be looking at very carefully.
"At the Loch of Leys we want to be very careful that we protect that area because it is split over two sites.
"It is important we get it right. Coming in from the Raemoir House Hotel if you look over to the left I was keen to know that view wasn't going to be spoiled.
"We'll get a chance to get into the nitty-gritty once we get a formal application."
Bancon is expected to table a planning application in principle for the Lochside of Leys development later this year.