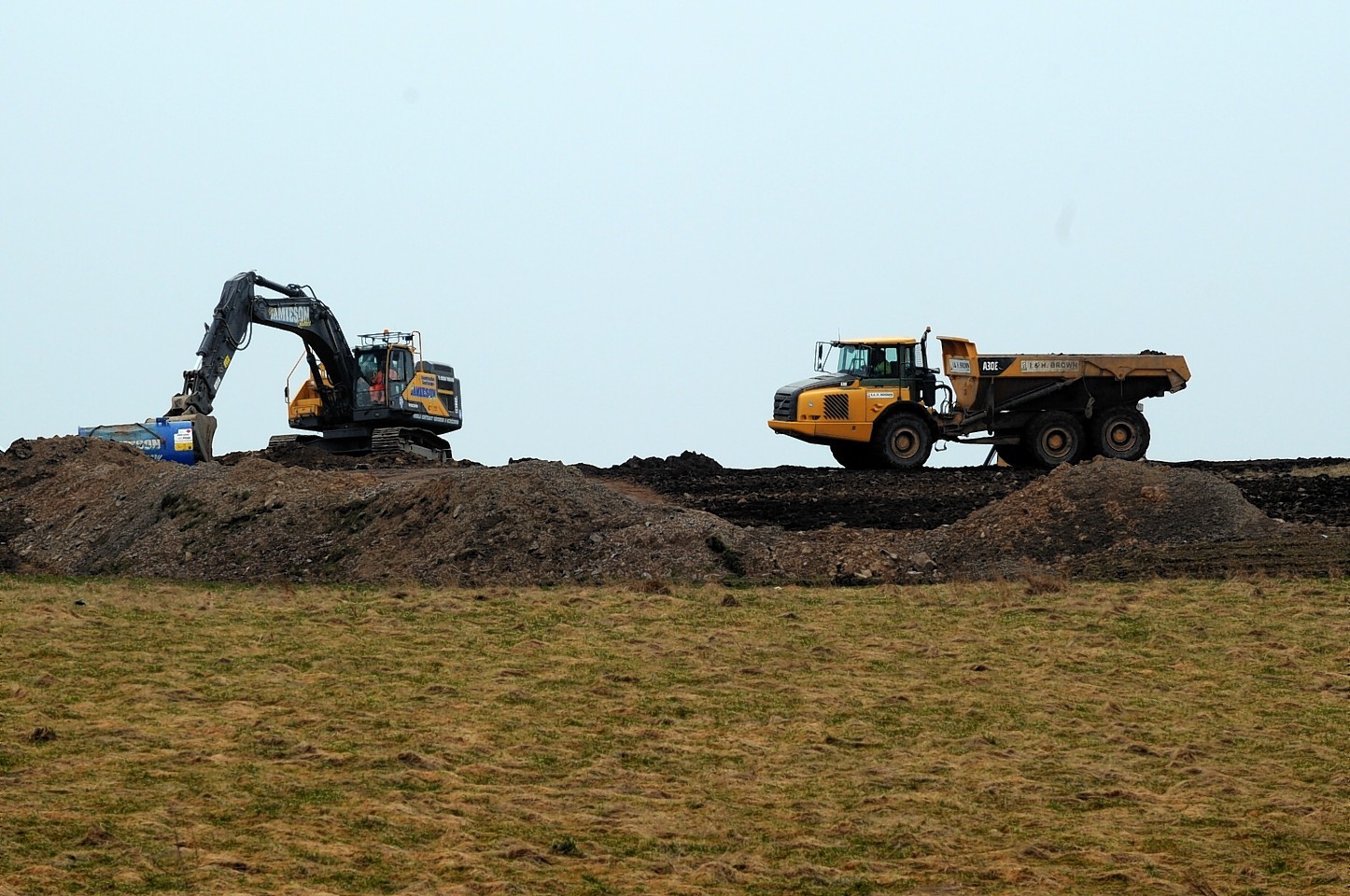 Work on a north-east hillside development has been halted – after an investigation revealed part of it was being used as an illicit quarry.
Aberdeenshire Council last night issued a temporary stop notice at the Whitecairns site following a probe triggered by complaints from residents who contacted the Press and Journal about their concerns.
The order will immediately cease some of the work at the Bruntland site operated by Jim Jamieson Ardlethen Developments.
Local authority officers have established that some of the activity on the land breached the terms of the planning permission for it.
Robert Gray, head of planning at Aberdeenshire Council, stressed last night that only the unauthorised work would be stopped.
He added: "It is important to note that whilst action is being taken in respect of the breaches of planning control, the notice does not stop all works at the site as planning permissions do exist."
The local authority initially approved two planning applications for the site, which included the construction of a large building, hard standing and significant re-profiling of the bottom of the hillside.
But lorries and diggers had frequently been spotted at the top of the hill.
The site has been under scrutiny over the past few years, but previous assessments did not show any breaches of planning control.
The current inspection has been ongoing since autumn 2014, with officers concluding the firm had formed a borrow pit at the top of the hill and that material had been extracted below the approved slope profiles.
A spokeswoman for the council said that an update was being provided to local councillors and locals who had raised concern.
Whitecairns councillor Jim Gifford said last night he was pleased investigating officers had followed through on their pledge to deal with any unauthorised work.
He added: "We knew that appropriate action would be taken if deemed necessary.
"This is first class and an example of how the system works."
Whitecairns resident Malcolm MacRae, 58, said that although he was pleased something had been done he still had concerns.
He added: "It has been a long fight and it was only when The Press and Journal became involved that things started moving."
Jim Jamieson Ardlethen Developments was not available for comment, but a council spokeswoman said the firm had co-operated fully with all investigations.
Read more: Timelapse video shows change in pace at 'mystery quarry'