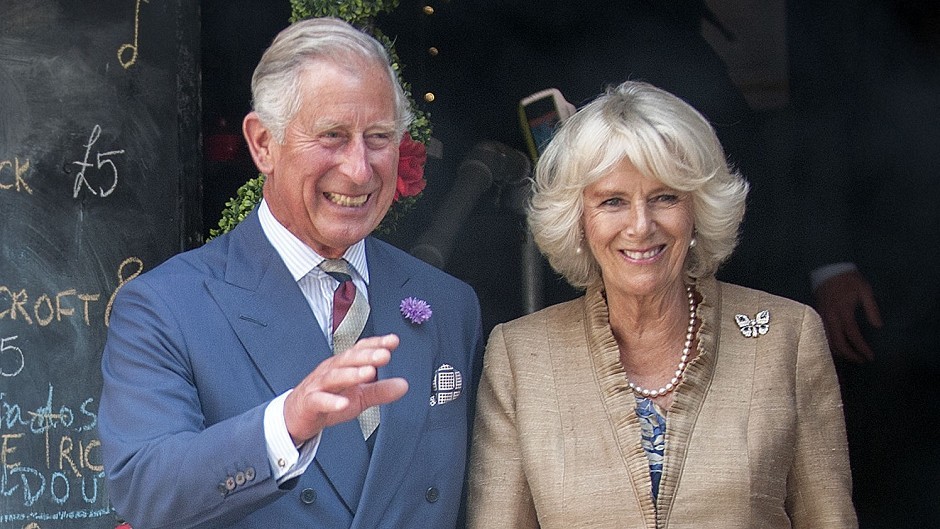 The Duke of Rothesay has praised his "brilliant" wife in a new interview to mark the couple's 10th wedding anniversary.
The Duke met a crew from the CNN network at their Scottish home at Birkhall on Royal Deeside.
The interview, to be broadcast tonight on CNN International, looks back on his wedding to Camilla, Duchess of Rothesay on April 9, 2005, and ahead to the couple's tour of the United States next week, where they are due to meet President Barack Obama.
Prince Charles was asked by CNN how well he believes his wife had taken to the spotlight that was thrust upon her when she married him.
Prince Charles said: "You can imagine it is a real, real challenge. But she's I think, been brilliant in the way she's tackled these things."
He was also asked by CNN about Camilla's personality and sense of humour, and if public appearances on TV show anything resembling this private side of her.
Charles, the future king, said: "Yes, I think so.
"It's a peculiar thing… sometimes the camera… but also, inevitably, perhaps a bit more relaxed when it's when it's slightly more private or when you're meeting people without being totally surrounded all the time by the dreaded camera."
CNN's Max Foster said the Duchess of Cornwall had declined his request for an interview.
Mr Foster said: "She's never done one and doesn't plan to. She wants the limelight to be on her husband."
However, he revealed that Prince Charles would not start the encounter until he had personally greeted CNN's film crew as they were setting up at Birkhall, close to Balmoral.
He continued: "When Prince Charles arrived, he also insisted on meeting the crew, which was great, but was also eating into our interview time. In the end, we had the full 20 minutes as planned."
The couple made their first public appearance together in 1999, two years after Diana, Princess of Wales, died.
The Duchess of Cornwall will take on the title of Princess Consort when Charles accedes to the throne.