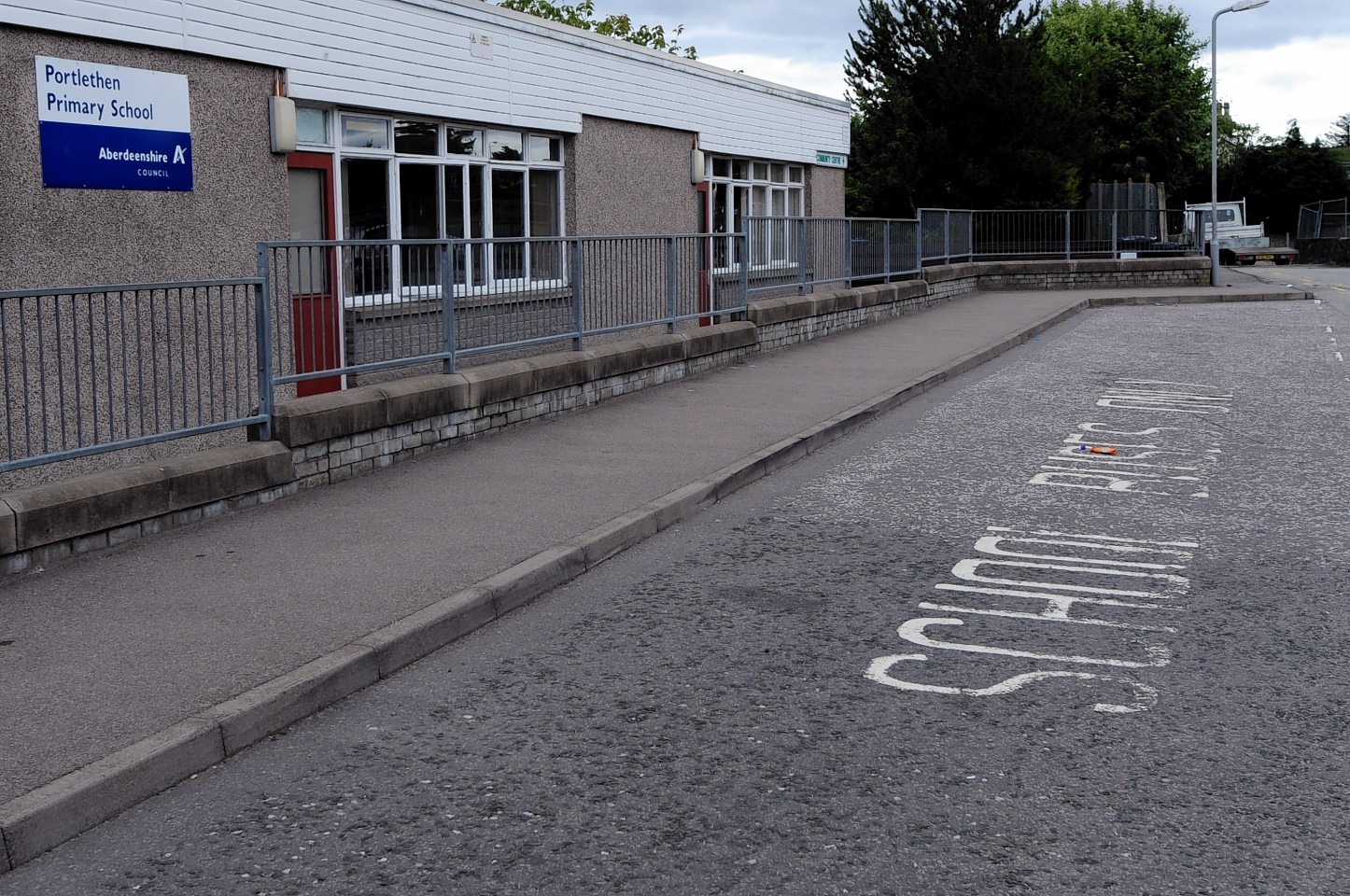 An overcrowded Aberdeenshire primary school could soon be capped to ensure pupils are learning in the "optimum" environment.
Portlethen Primary School currently has 363 pupils, but the roll is expected to soar by nearly 100 this year to 456.
Pupils are already learning in cramped conditions, as the school was only designed for between 307 to 333 children.
And with more houses being built in the area, Aberdeenshire Council has revealed it wants to tackle the problem by capping the school at 415 after the summer break.
The move would be an interim measure until the long-awaited £12.9million Hillside School opens next year, which is predicted to take the numbers at Portlethen back down.
However, as siblings will not be forced to go to different schools and pupils who have already started at Portlethen will not be made to move, numbers are only expected to fall to 354 within the new school's first year of opening.
Maria Walker, director of education, learning and leisure, is urging councillors to approve the cap.
In a report, she states: "The roll at Portlethen is expected to decrease gradually after the new school opens at Hillside next year.
"However, as the service will not force existing pupils to change schools it is anticipated that some pupils will remain at Portlethen."
"It is proposed that Portlethen Primary School is capped at 16 classes, at a roll of 415. This is an interim measure until a longer-term solution can be delivered, with a review of primary provision and rezoning in the Portlethen primary network.
"The capping of the roll at 415 will enable Portlethen Primary School to deliver the curriculum and manage the pressure on core facilities."
Once the school has reached 415 pupils, those pupils within the catchment area will have to go to nearby Fishermoss – which is at 79% capacity, with 284 pupils – or Newtonhill, which is three miles away.
However, the roll at Newtonhill is also predicted to rise in the coming years as the Chapelton of Elsick development progresses. Although it will have its own school, it is not expected to be open until 2018 – by which point Newtonhill will be over capacity, with the roll rising from the current 310 to 508.
The education, learning and leisure committee will discuss the proposals at their meeting on Thursday.