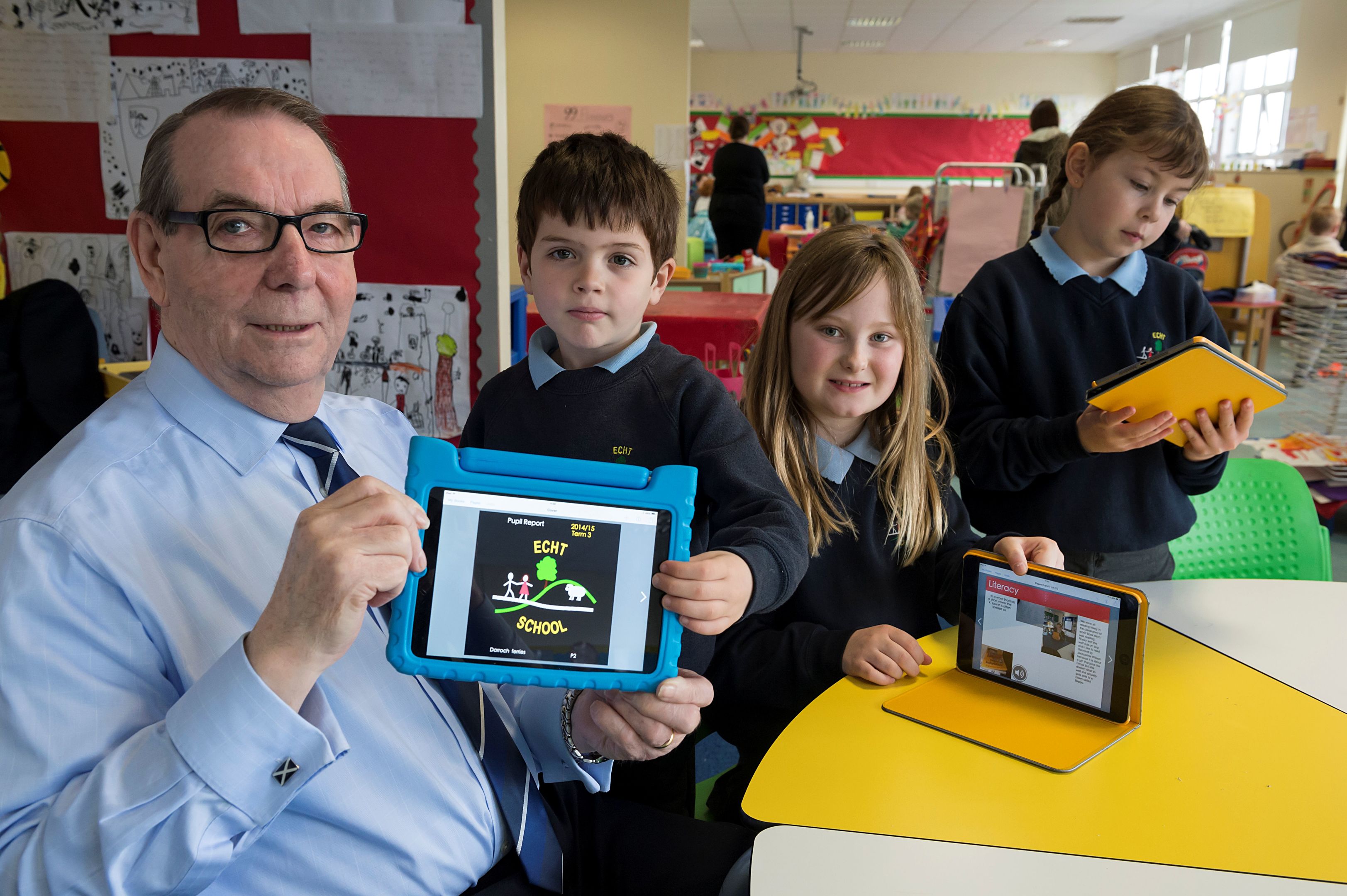 Pupils at an Aberdeenshire primary school have each been given their own tablet computer as part of an innovative pilot programme.
The 36 students at Echt Primary School take their iPad Mini device home at the end of each day and bring it back the following morning.
Homework is assigned on Showbie – an app dubbed the 'paperless classroom' – and parents, pupils and teachers can share work.
Children from P6 and P7 have also set up Beginners iPad Training Echt (BiTE), a training course for members of the local community taught by the pupils.
Last night head teacher Ruth MacDonald said: "Using ICT to enhance learning and teaching across the curriculum, the devices are used indoors and out, presenting the children with real life contexts for learning.
"The iPads allow pupils to share what they are learning and how they are learning with their parents who can also post comments on their child's 'report' as and when they wish to do so."
She added: "It's real learning in real time."
The pilot scheme has proved to be a big hit among the children.
Nine-year-old primary five pupil Kaylee Mitchell said: "It's easier to get your homework in Showbie."
Classmate Morven Findlay, eight, said: "You can video what you're doing in P.E. or music or anything and show your parents."
Older pupils will use the Book Creator app on the device to present their training course before publishing it as an Ebook which will be offered to schools across the region.
Councillor Isobel Davidson, chairwoman of the local authority's education committee, praised the scheme. She said: "The school is leading the way and it excites me to see this project progress as not only does it teach pupils new skills, it also engages and connects the world around young people.
"This provides pupils valuable contacts within the local community and allows for a real enterprise ethos as they are going to have to consult, plan, create a product and then market and sell their iBook when it is finished."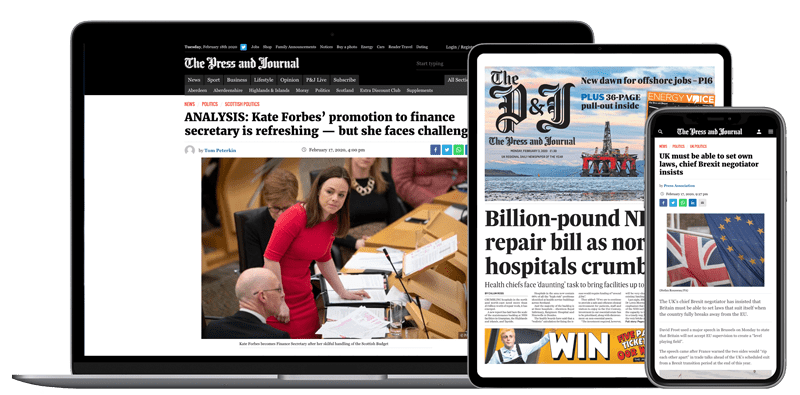 Help support quality local journalism … become a digital subscriber to The Press and Journal
For as little as £5.99 a month you can access all of our content, including Premium articles.
Subscribe