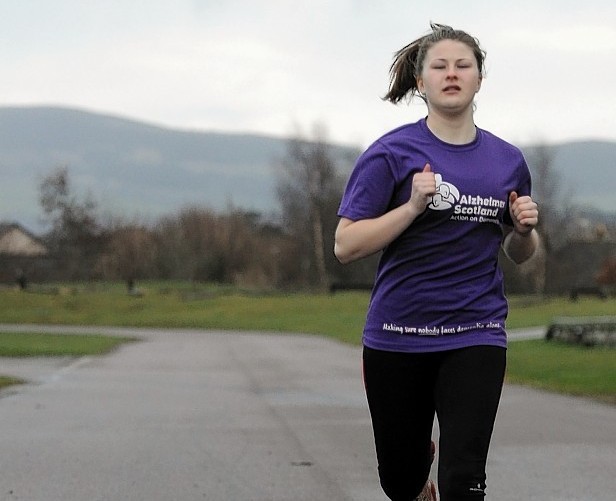 Alford Academy student Paige Brown will be the youngest female runner in this month's Virgin London marathon in which more than 40,000 people are expected to take part.
Participants must be aged 18 or over in order to compete and the north-east woman, who lives at Muir of Fowlis, reached that landmark on the cut-off date for eligibility.
Now she is fine-tuning preparations for the big day, when she will be accompanied by her mum, Susan, who has competed in 13 previous marathons, three of them in London.
Brown said: "It's something I've always wanted to do. My mum first did the London marathon when I was five and since then I've always wanted to take part. I've been there every time she has run so, on this occasion, it will be exciting to actually participate and enjoy the atmosphere as a runner rather than as a spectator.
"I've always done a bit of running, but last summer I decided to start training more seriously. I've been going out four times a week, often with the Alford group of JogScotland, and I've been enjoying it.
"I've only taken part in a few races, twice doing the Lumphanan Detox 10km and, last October, I ran my first half marathon in Amsterdam and that went well. I also did my first Parkrun 5km at Hazlehead last month.
"I got a training plan off the internet but my mum adjusted it to fit in with our own arrangements. My longest run has been about 18 miles."
Although Brown is looking forward to competing in London on April 26, she admits to being a little frustrated by recent injury worries.
She said: "I've been training on my bike more for the past couple of weeks because I've had problems with my leg muscles and shins. It has felt like non-stop appointments at the physio, but I hope things are improving now. I managed to run in the Garioch half marathon and my time was 10min quicker than I recorded in Amsterdam. I enjoyed the race and, although it was a hilly course, I managed to run all the way."
Brown has an added incentive to do well in London as she is raising money for the Alzheimer Scotland charity. She said: "We've experienced it in our family so I just decided it was something I wanted to help with. It's such a good cause and it's daunting for families who are affected by it.
"We've raised more than £2,100 so far and hope to get up to £2,500."
Brown knows she will not break any performance records in London but she has a target in mind.
She said: "My main aim, of course, is simply to finish, although if all goes well I'll try to do it in under 4hrs 30mins.
"My mum is quicker than that, but she's going to stay with me all the way to help me get round."
And what of the future? Brown is not sure what lies beyond London.
She said: "I'm not certain yet. I'll probably keep running but I'd focus on shorter distances. I'll see how I feel after London."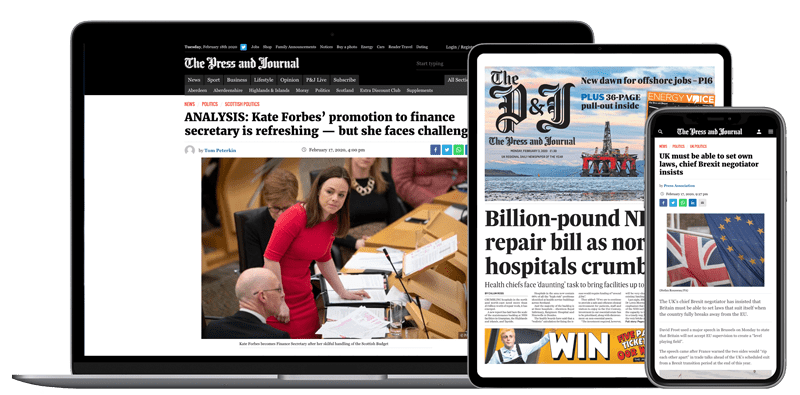 Help support quality local journalism … become a digital subscriber to The Press and Journal
For as little as £5.99 a month you can access all of our content, including Premium articles.
Subscribe