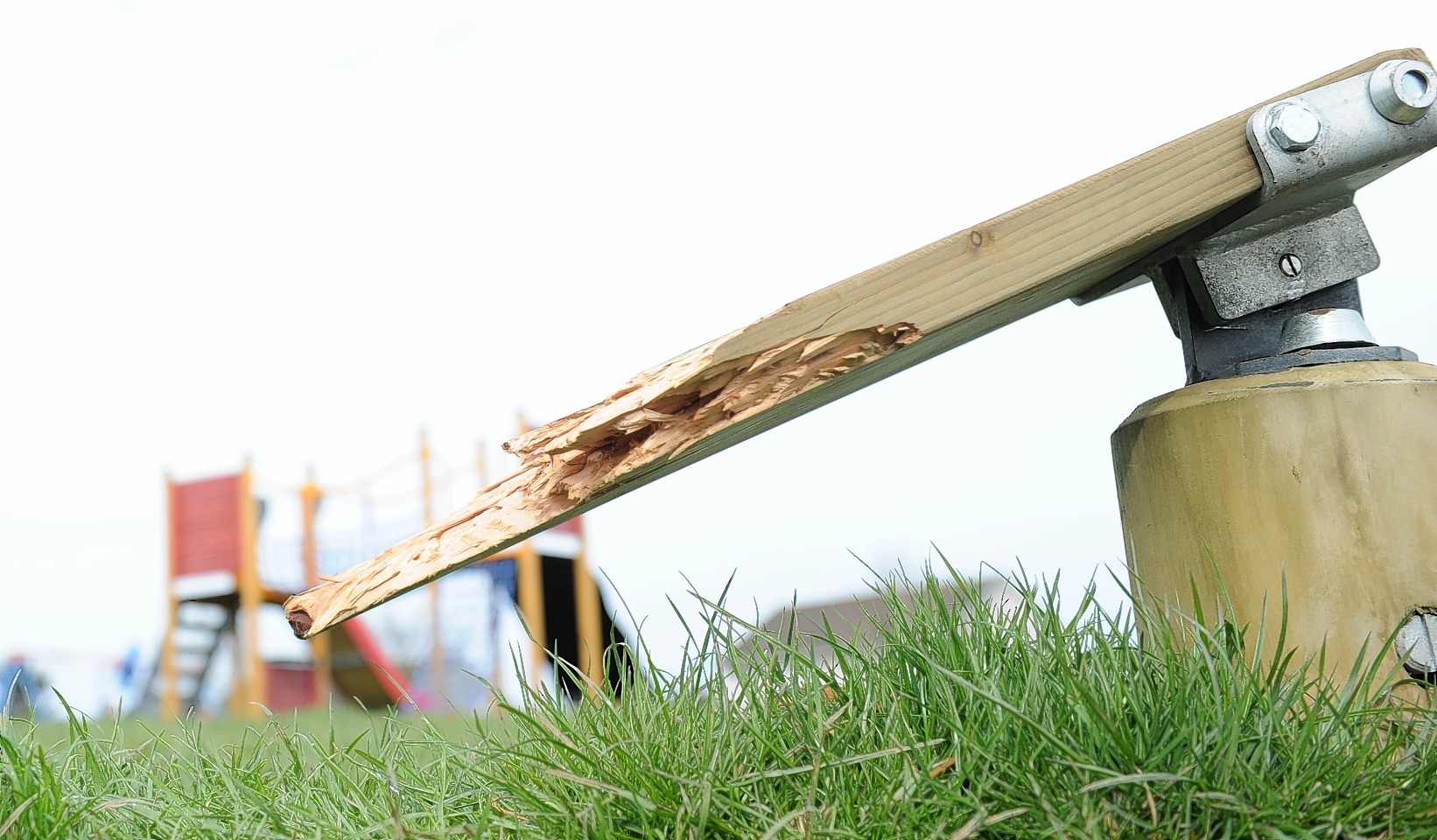 Vandals have destroyed part of a newly-restored children's play park in Ellon.
Parents campaigned for Auchterellon Park to be spruced up by Aberdeenshire Council, and the work was recently carried out.
But vandals have now damaged part of the play area's obstacle course, snapping two sections in two over the weekend, and police are now investigating.
Last night councillors hit out at the "rogues" behind the wrecking spree, which has left parents and their children furious.
Local child-minder Traci Neilson, who was at the popular park with six-year-old son Gregor yesterday, said she was disappointed to see the damage after parents fought to have it upgraded.
She added: "I have not been here since it changed. It was the cold weather, we have not been able to come up until now.
"In summer we bring kids after school when the weather gets better. It is a very busy park. There was a lot of fighting from the parents to get things happening here."
Councillor Gillian Owen labelled the act "disgraceful", and said: "Words fail me, communities ask the council for parks to be child-friendly and we try to assist and then rogues come and do this."
Fellow councillor Isobel Davidson said the vandals had shown "lack of respect for our local residents".
She said: "It is really disappointing because we have been working quite hard to upgrade Auchterellon play park the last couple of years.
"It is just sad and unfair for children around there to get new facilities or to get facilities at all and get them destroyed.
"It is very difficult to know who would do things like that. It is not a way to behave really. It is unfair and not reasonable behaviour.
"It just shows a lack of respect for our local residents."
A police spokesman said: "I can confirm we are aware of the vandalism at the play park and inquiries are ongoing."
An Aberdeenshire Council spokesman said: "It is really disappointing that something there for the benefit of the local community has been damaged in such a way.
"If there are any safety concerns we will get out there straight away."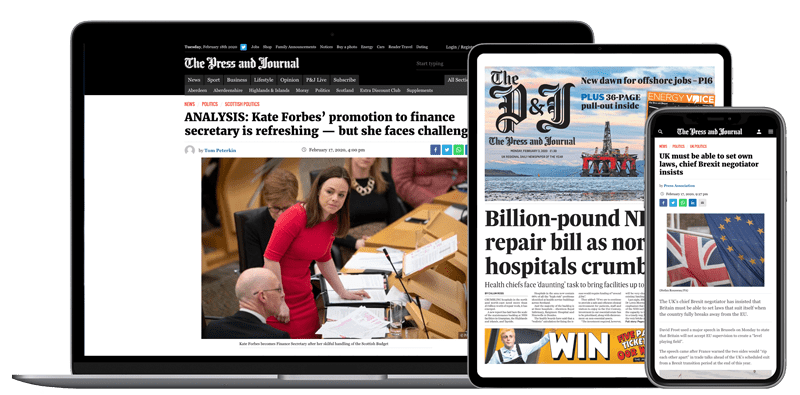 Help support quality local journalism … become a digital subscriber to The Press and Journal
For as little as £5.99 a month you can access all of our content, including Premium articles.
Subscribe