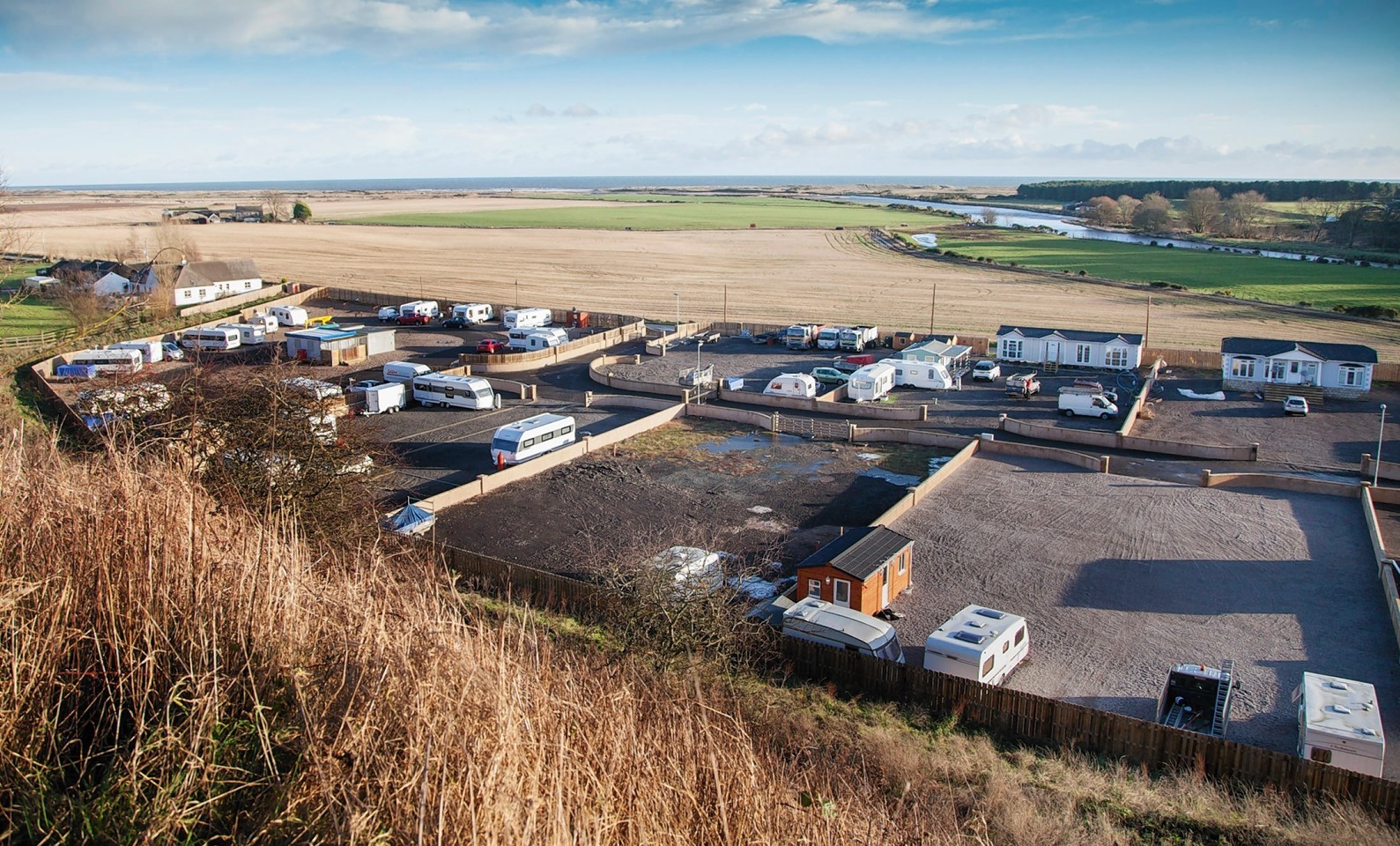 Members of a north-east community group have said more should be done to accommodate travellers in the local area – and that there is a case for allowing groups to construct and run their own encampments.
Stonehaven and district community council was discussing the illegal site set up near St Cyrus in the wake of a recent decision by Aberdeenshire Council to create four new official halting sites across the region.
In 2013, a group of families clubbed together to buy land near the St Cyrus nature reserve and turned it into a camp without official consent.
Planning applications for the site were lodged last month – more than 18 months after the group moved in – but were rejected by councillors.
However at this week's community council meeting, members questioned local councillors on whether there was a case for allowing the travellers to continue operating the land.
Community council member, Ian Hunter, said: "That site is extremely well run and eventually we are going to have a site somewhere, I think there is a message there about how you get these sites managed.
"When they manage a site themselves, they do it right. The site is impeccable."
Stonehaven councillor Graeme Clark said: "I always say get them (the travelling community) involved. On this site I voted personally against it because it is on a flood plain."
However, he added that local authorities could not simply allow people to set up camp without planning permission.
Sepa has warned only two of the 10 caravan stances at the St Cyrus site would be above water if the land was to flood, which it did in 2012 and 2013, and that it would be difficult for emergency vehicles to reach it.
Planning spokesman for the community council, Phil Mills-Bishop, said the flood risk should not necessarily be a reason for refusing the travellers' bid.
"Applications on flood plains are approved subject to conditions all along the north-east coast. There are a number of caravan sites that have been approved," he said.
"If we don't allow these travellers to find their own solutions then they will have to go back to their old routines of halting and stopping at other places."