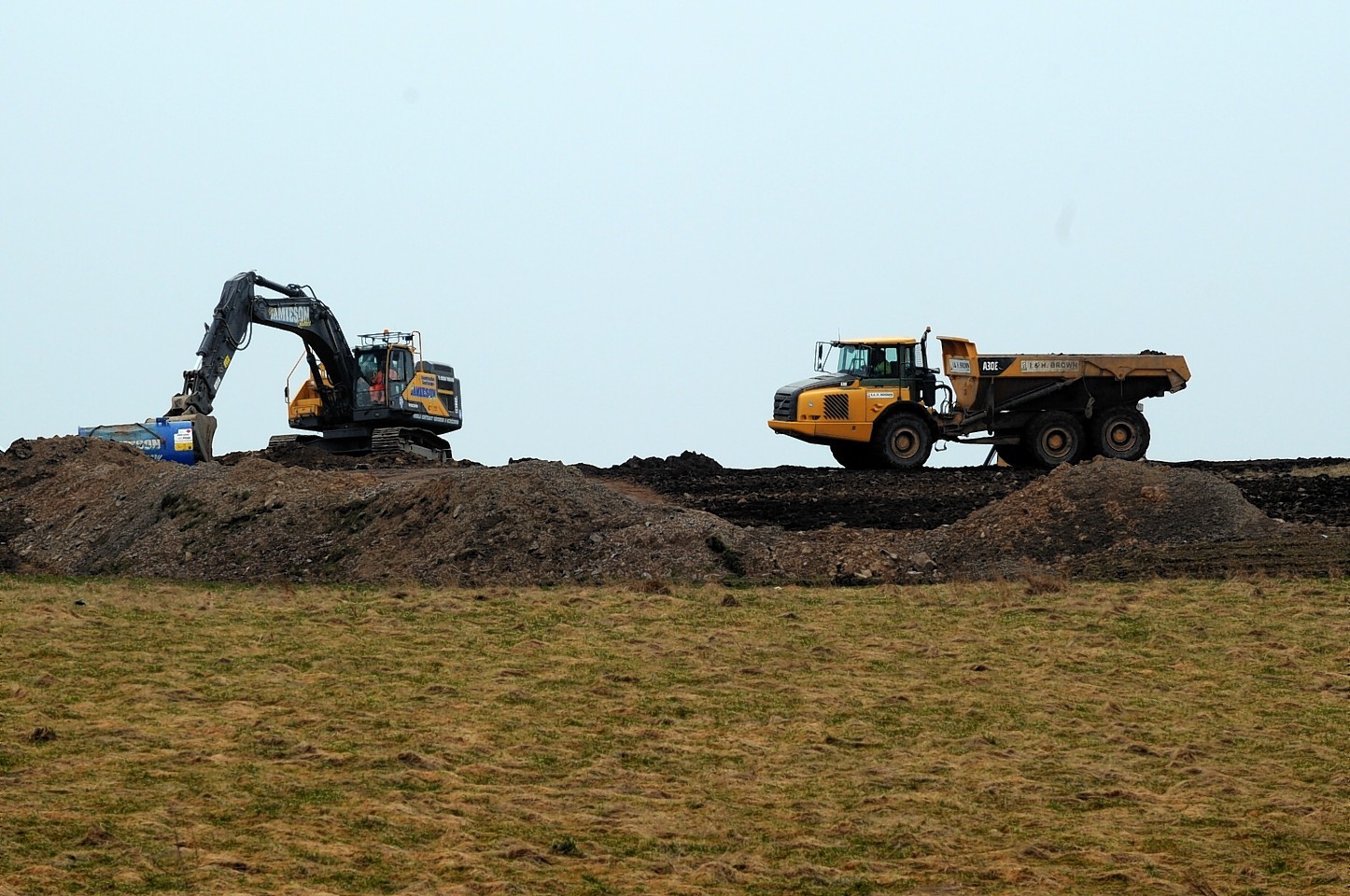 Residents of a north-east village have welcomed a proposed new development on their doorstep – just weeks after winning a breakthrough in their battle against an alleged illicit quarry.
Oilfield support firm ASCO has applied to the Traffic Commissioner for a goods operator's licence for a site at Tamala, Whitecairns, in Aberdeenshire.
The firm is intending to store 30 vehicles and 40 trailers at the base.
The news comes after work on a neighbouring site, operated by Jim Jamieson Ardlethen Developments, was temporarily halted by Aberdeenshire Council after a probe revealed part of the land was being run as an unauthorised quarry.
Investigations into the scheme, which shares a border with Tamala, are ongoing.
ASCO would not go into details about its plans for the area, however, a spokeswoman for the firm said: "We have made a licence application as outlined in the advert placed in the Press and Journal.
"We await the Traffic Commissioner's decision on the outcome of our request.
"We will not do anything unless approval has been granted."
Malcolm MacRae, 58,of Whitecairns, last night said he would have no concerns about the work if ASCO's application was approved.
He added: "At least this will be upfront and open and we will know what is going on.
"I would much rather have the ASCO vehicles in the village, it will be a much cleaner operation and there will be less dust brought out onto the road."
A spokesman for the Traffic Commissioner confirmed ASCO's application was currently under consideration.
He added: "The company has applied to run 30 vehicles and 40 trailers from a new operating centre at Tamala Burnside, Whitecairns, Aberdeen, AB23 8UN."
Anyone who wishes to object to the application's approval has until Tuesday, May 5, to outline their concerns in writing to the Traffic Commissioner.