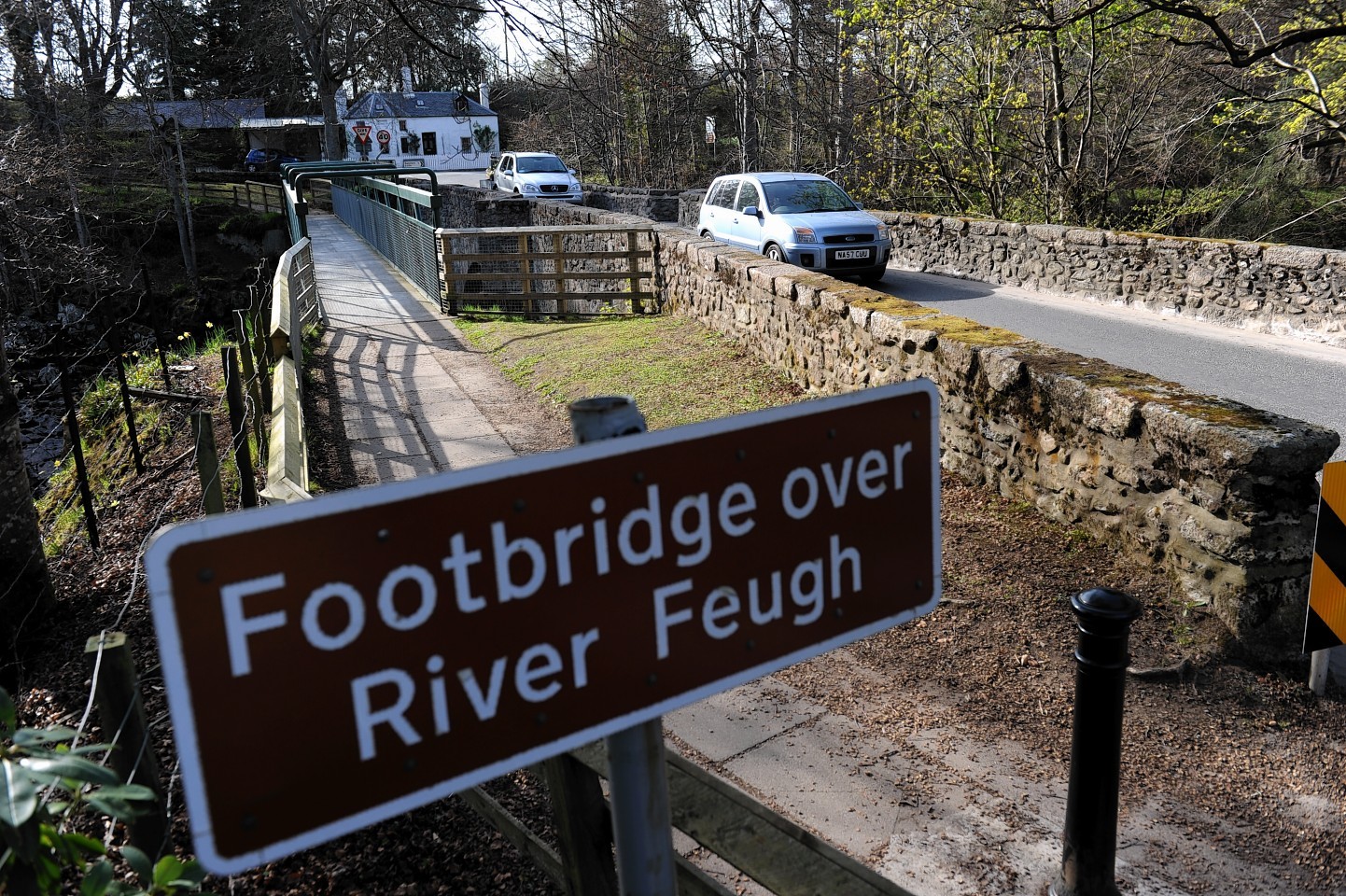 Residents of an Aberdeenshire village have hit out at plans to install traffic signals on a historic one-way crossing as part of a proposed development south of the River Dee.
The firm behind proposals for 400 homes at Braehead Farm, Auchattie, Banchory, has suggested the 18th-century Bridge of Feugh could be controlled using three or four sets of lights if its project is given the go-ahead.
The crossing over the Falls of Feugh – which is one of Banchory's biggest tourist draws – is single lane and cannot take more than one car at any one time.
Turriff-based Sandlaw Farming has lodged a planning application in principle for Braehead, which was discussed earlier this week at a pre-determination meeting at Hill of Banchory Primary School.
A council report has said the development – for 300 rented homes, 75 affordable homes and 25 assisted-living apartments – would "add hundreds of cars" to the bridge and would "exacerbate problems" in Banchory.
The developers have suggested re-routing the B974 Banchory to Fettercairn – or Cairn O' Mount – road through the Braehead site, thus alleviating traffic at the Bridge of Feugh.
A spokesman for the project managers, Ross Developments and Renewables Ltd, said: "We are starting from a position where the road is substandard. There is an opportunity to use some of the plan there to improve the site.
"It is a single track bridge, it is not uncommon for these kinds of bridges to have signals like this."
Spokesman for Sandlaw Farming, Colin Lidell, said: "We are working with the council to find a solution. We will have that ready in time for the next stage at the Marr area committee."
Julie Davies, secretary of the Feughdee west community council, said the group was "concerned about the volume of traffic" that the development could create.
She added: "Even without these vehicles, traffic tails backs towards the Dee Bridge. All the additional traffic will place an unnecessary burden on the main roads through Banchory."
John Coyne, an objector to the plans, said there was nothing wrong with the crossing at present.
"The Bridge of Feugh works," he said.
"It works now because of a certain Scottish attitude. People let you come off and let you come on.
"That will not work, even with traffic lights. Right now it only works through goodwill."
The plans will be discussed by Aberdeenshire Council's Marr area committee on May 5, before going to the full council in June.