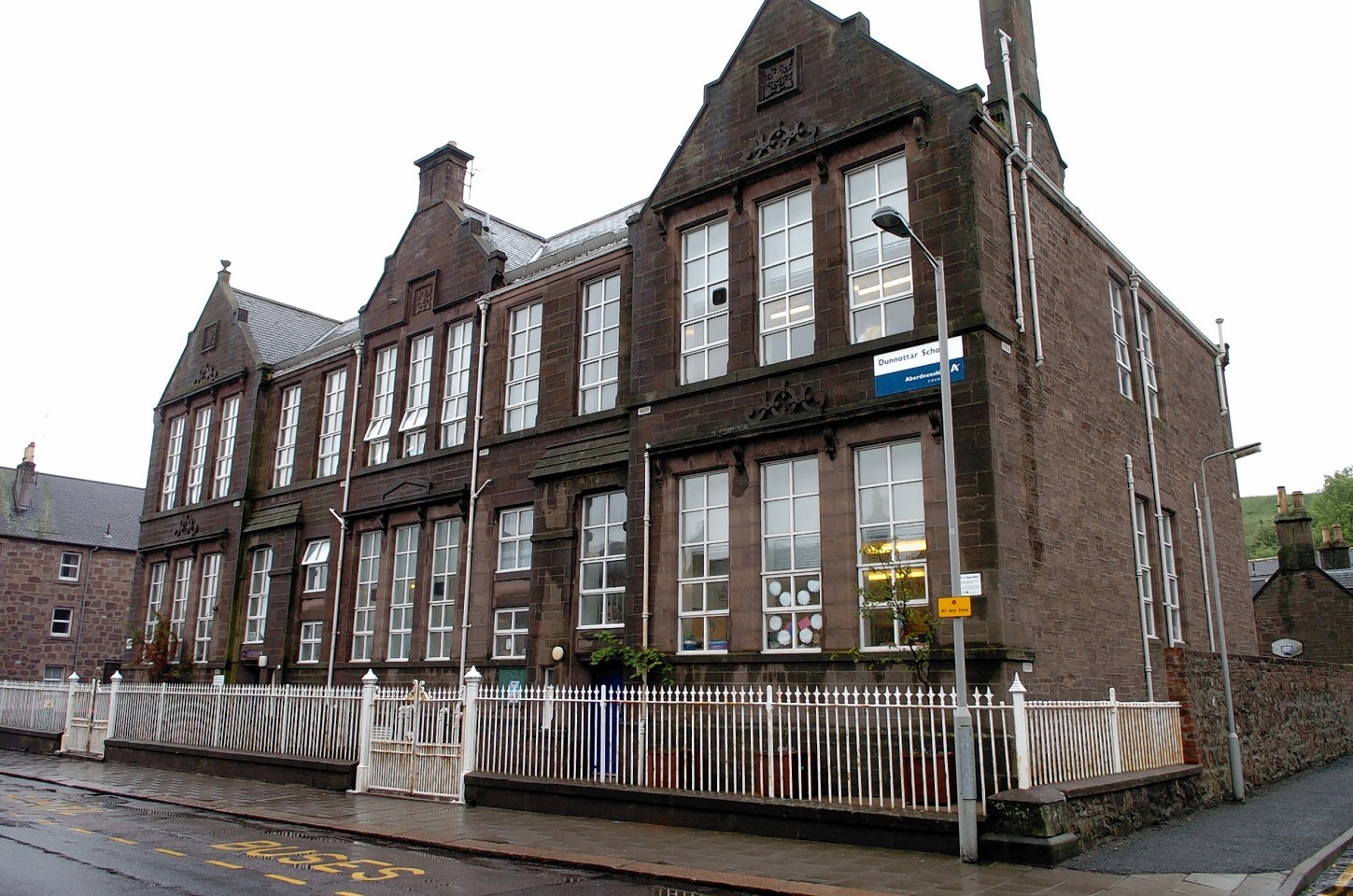 A call has been made for a new school in a Mearns town after it was revealed that seven primaries in the area have been at more than 100% capacity since 2014.
Councillors at yesterday's Kincardine and Mearns area committee heard schools in the region were not "faring well" amid rising rolls.
And last night a community group urged Aberdeenshire Council to build a new school in Stonehaven, where Dunnottar Primary is said to be at breaking point.
A quarterly report on local education, learning and leisure services showed Dunnottar, Drumoak, Auchenblae, Gourdon, Laurencekirk, Portlethen and St Cyrus primary schools are all under strain due to increasing numbers of pupils.
The council's Kincardine and Mearns area committee manager, Willie Munro, said: "We can see we are falling quite well below targets. This is one (area) where Kincardine and Mearns isn't faring particularly well."
He said current re-zoning plans would help to alleviate the strain on some of the primaries, as would new schools in Portlethen and Drumoak.
However Stonehaven councillor Peter Bellarby highlighted the "serious situation" at Dunnottar.
Dating back to the 1800s, the school is currently 20% over capacity and children must go to the town hall for gym classes.
In a report produced by the council, it received a grade D – the worst rating possible – for its suitability to deliver education.
Last night Stonehaven community council's planning spokesman, Phil Mills-Bishop, said: "It is a Victorian school, it was the bee's knees in its day but 130 years on it is not fit for purpose for a modern primary school.
"It doesn't have sufficient space within it for the number of kids it has."
He said planned developments around Stonehaven would add to the pressure on the primary and called for a "new built" school in the town.
Mr Mills-Bishop said: "We will begin the re-zoning exercise shortly, but it will only potentially shift things around and not sort the root cause.
"We certainly look enviously at Portlethen and a fourth primary in Inverurie.
"It is time for Aberdeenshire Council to make a commitment to Stonehaven and a new primary."
A council spokeswoman said: "Officers are also closely monitoring the roll at Dunnottar and are reviewing options for the Stonehaven school network."