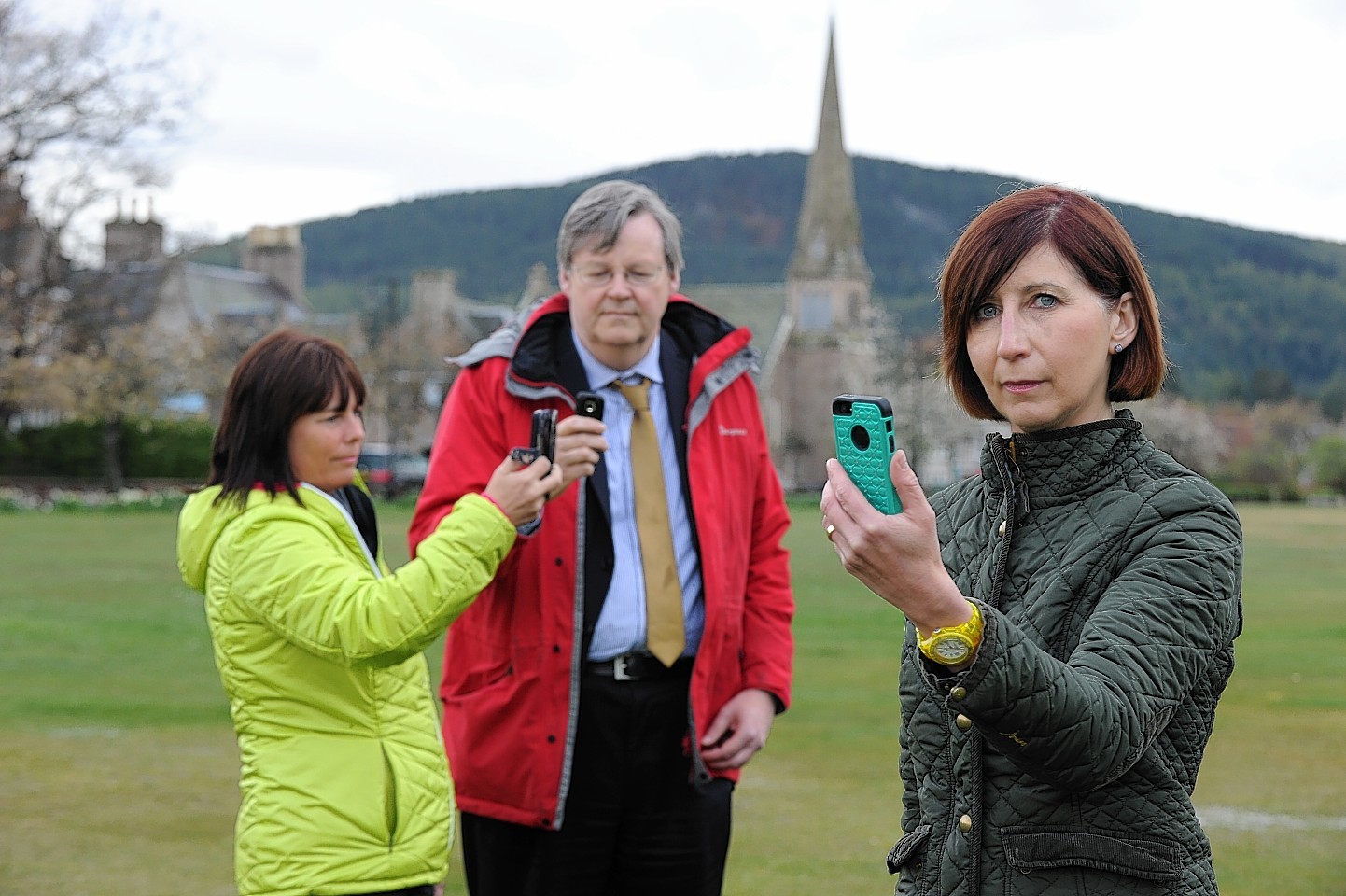 Residents of an Aberdeenshire community have formed an action group after spending an entire month without mobile phone coverage.
More than 100 people in the Aboyne area have banded together after being left without a signal from provider, Vodaphone, since April 2.
They include local businesswoman Liz Marchant, who was prevented from making contact with a relative stranded in Kathmandu following Saturday's devastating earthquake.
Mrs Marchant – one of 115 members of the Deeside Mobile Signal Campaign – said the community was becoming increasingly dependent on land lines.
Last night a Vodaphone spokeswoman said a fault with the link connecting the two local mobile phone masts to the rest of the network had caused issues around Aboyne.
However, Mrs Marchant said the practical problems had been thrown into sharp relief for her at the weekend when her niece in Nepal tried and failed to contact her to say she was safe.
Carmel Rawlins, 24, of Dorset, had been backpacking across the country when the earthquake struck, resulting in widespread devastation and thousands of deaths.
Mrs Marchant said: "She was trying to call me to tell me she was involved in the earthquake. She was staying in Khatmandu lodgings when it happened. Her mum was very worried about her.
"She was able to phone home from the Khatmandu area, but couldn't reach me."
Mrs Marchant said the lack of signal had also impacted on her holiday home business, Tanar View, on the Glen Tanar Estate.
The 51-year-old freelance public relations manager said: "The lack of Vodafone signal is affecting Aboyne residents badly, many of whom rely on their phones to run their businesses and have simply no way of making or receiving calls and messages."
Kik Higgins, who founded the campaign group, said the issue was affecting members in all kinds of ways.
"People are rightly concerned when the local schools are unable to contact them about their children, and we have on-call care workers who are missing out on work," she added.
A Vodaphone spokeswoman insisted the fault was now fixed, adding: "We're very sorry some of our customers locally experienced signal issues lately.
"We'll continue to monitor the performance to make sure everything is running as it should.
"The nature of radio communications means that we cannot guarantee a fault-free service."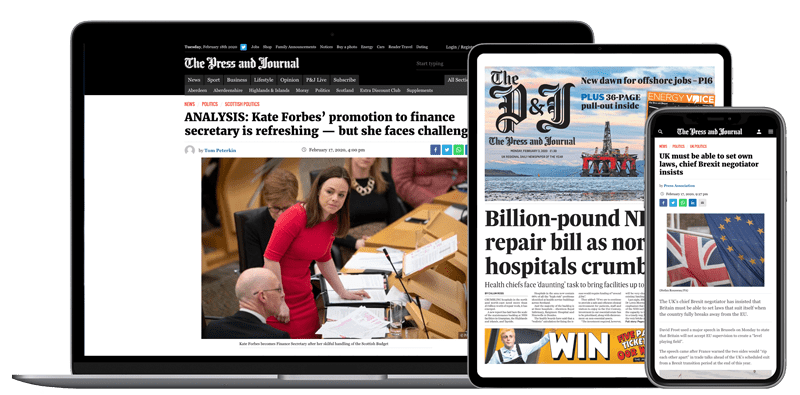 Help support quality local journalism … become a digital subscriber to The Press and Journal
For as little as £5.99 a month you can access all of our content, including Premium articles.
Subscribe