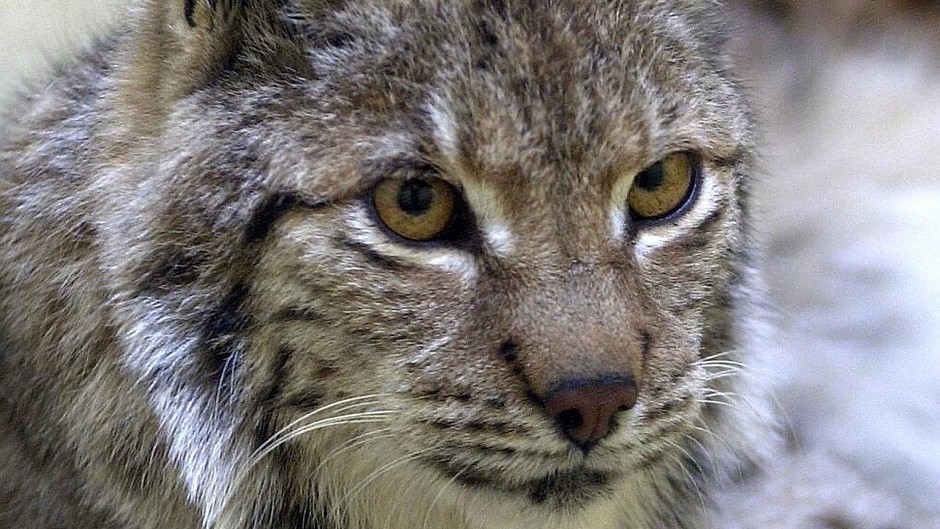 A group hoping bring back big cats to the woodlands of the north-east after an absence of 1,300 years has hit back at claims its efforts could "alienate" farmers and landowners.
The Lynx UK Trust has earmarked the Grumack Forest, near Huntly, as one of four sites across the UK where a trial reintroduction of the Eurasian lynx could take place.
Earlier this week the trust revealed it had 91% support for the scheme following a survey of 10,000 people by the University of Cumbria.
The Lynx UK Trust says Europe's third largest predator – which has been extinct from the UK since around 700AD – could help prevent the deforestation of Scots woodlands caused by deer overgrazing.
However, the idea has been questioned by Aberdeenshire farmers and the National Farmers Union Scotland amid fears that livestock would be easy prey for the big cats.
And yesterday the National Sheep Association (NSA) added its voice to the concerns.
NSA chief executive Phil Stocker said: "These animals are high level predators whose reintroduction would directly impact on sheep farmers and related businesses.
"Lynx UK Trust will soon find itself in a situation where it has huge public support but has alienated farmers, land managers and those who depend on the land for their livelihoods."
He added that compensation for killed sheep "would not be a straightforward option" as some animals were irreplaceable.
Spokesman for the Lynx UK Trust, Steve Piper, said the group hoped to apply to Scottish Natural Heritage (SNH) for a reintroduction licence by mid-summer and had been collaborating with farmers, landowners and gamekeepers.
He said: "It has been valuable to hear their thoughts. As part of the application process it's very normal to carry out some public consultation to help inform people."
He said the group was looking to other countries in Europe for examples of livestock compensation schemes, adding that this would form a "large part of the application process".
And he added: "Consistently throughout their range Eurasian lynx very rarely predate on any kind of sheep because they dislike leaving the forest or hunting outside of it."
Andrew Bachell, the SNH's director of policy and advice, said: "There are pluses and minuses to reintroducing any species."