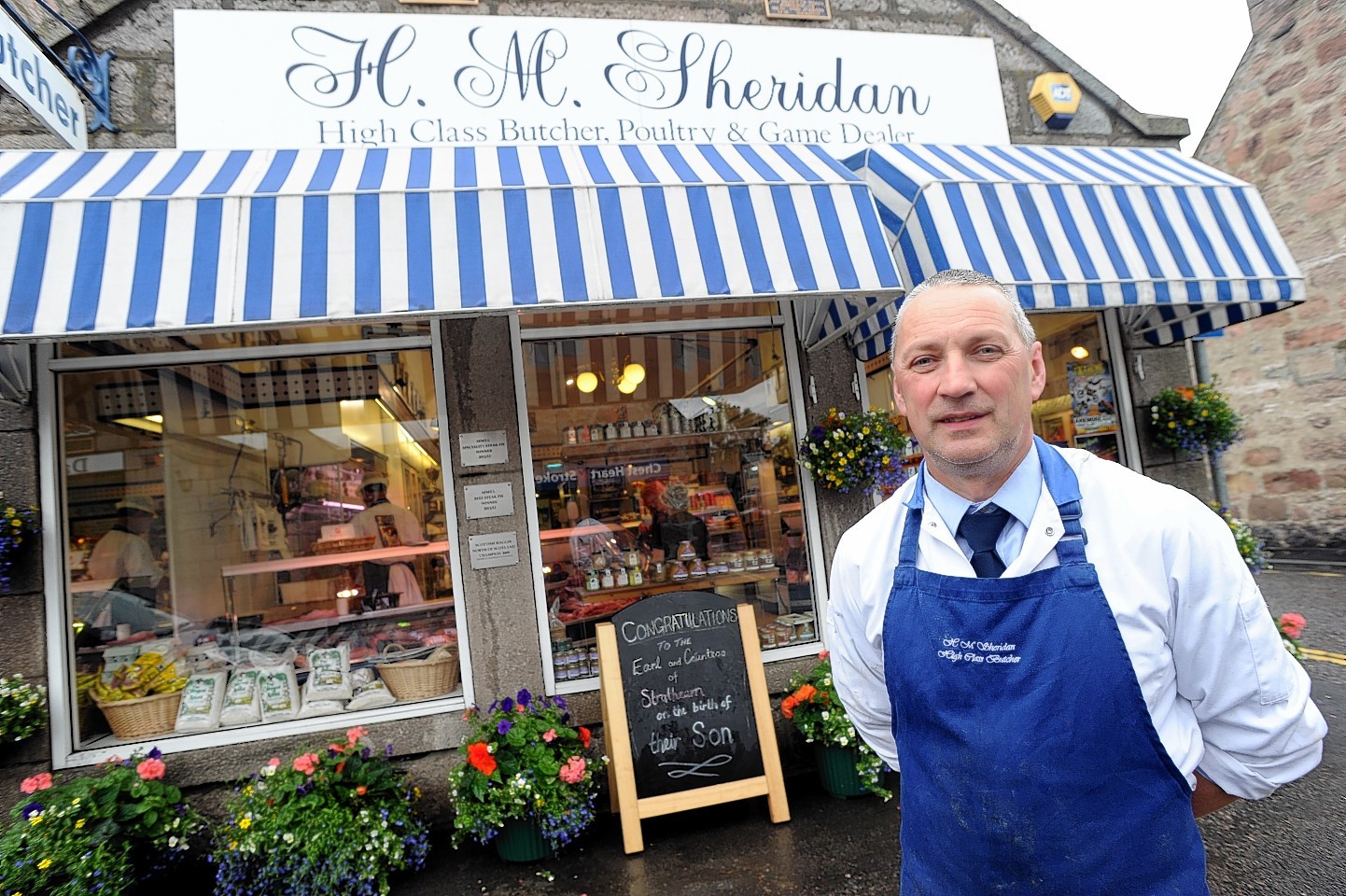 The new Royal baby has made business go with a bang for The Queen's local butcher at Balmoral.
For the shopkeeper who supplies her private Scottish retreat has marked the birth of Princess Charlotte Elizabeth Diana with the creation of a celebratory sausage.
The banger has been named the "Wee Strathearn" after the infant's parents' Scottish title.
Butcher John Sinclair, who co-owns HM Sheridan at Ballater on Deeside, said it took several attempts before he settled on the pork, stilton and apricot creation.
It follows the venison and heather herb version he made for Prince George and named The Strathearn Sausage – again after William and Kate's Scottish title, the Duke and Duchess of Strathearn.
Mr Sinclair said: "I went for apricot to give it the sweetness of a girl. It is already proving popular and we will be sending some up to Balmoral to try.
"If the baby had been a boy we would have used wild boar – because the second lad is always the wild one."
HM Sheridan, which holds the Royal warrants to supply both The Queen and the Prince of Wales, sold a staggering 1,102lbs of George's bangers as people ordered around the country.
And the firm is expecting equally brisk business with the new Royal baby. The sausages retail at £10-a-kilo.
The butchers also made a special sausage to celebrate the wedding of Prince Charles and Camilla.
Mr Sinclair said the family were valued customers.
"When the Royals are up, Camilla particularly pops her head in and joins the queue just like everybody else.
"She particularly likes lamb. She doesn't ask if it is organic but if it is locally sourced. She is very keen to know where it has come from.
"She is a lovely woman – a pleasure to deal with. We also see Princess Anne from time to time."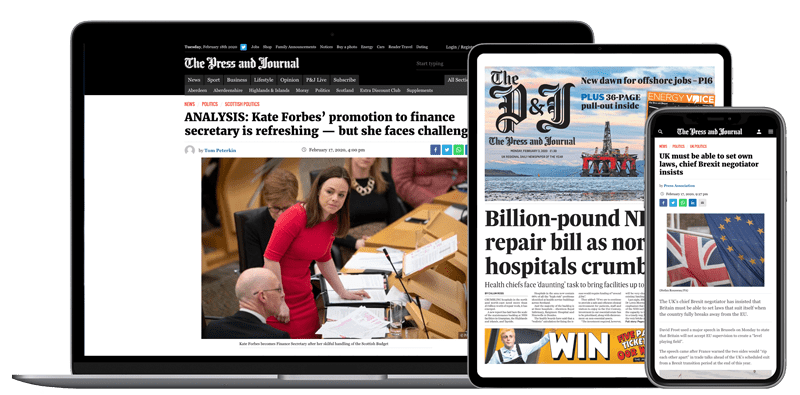 Help support quality local journalism … become a digital subscriber to The Press and Journal
For as little as £5.99 a month you can access all of our content, including Premium articles.
Subscribe