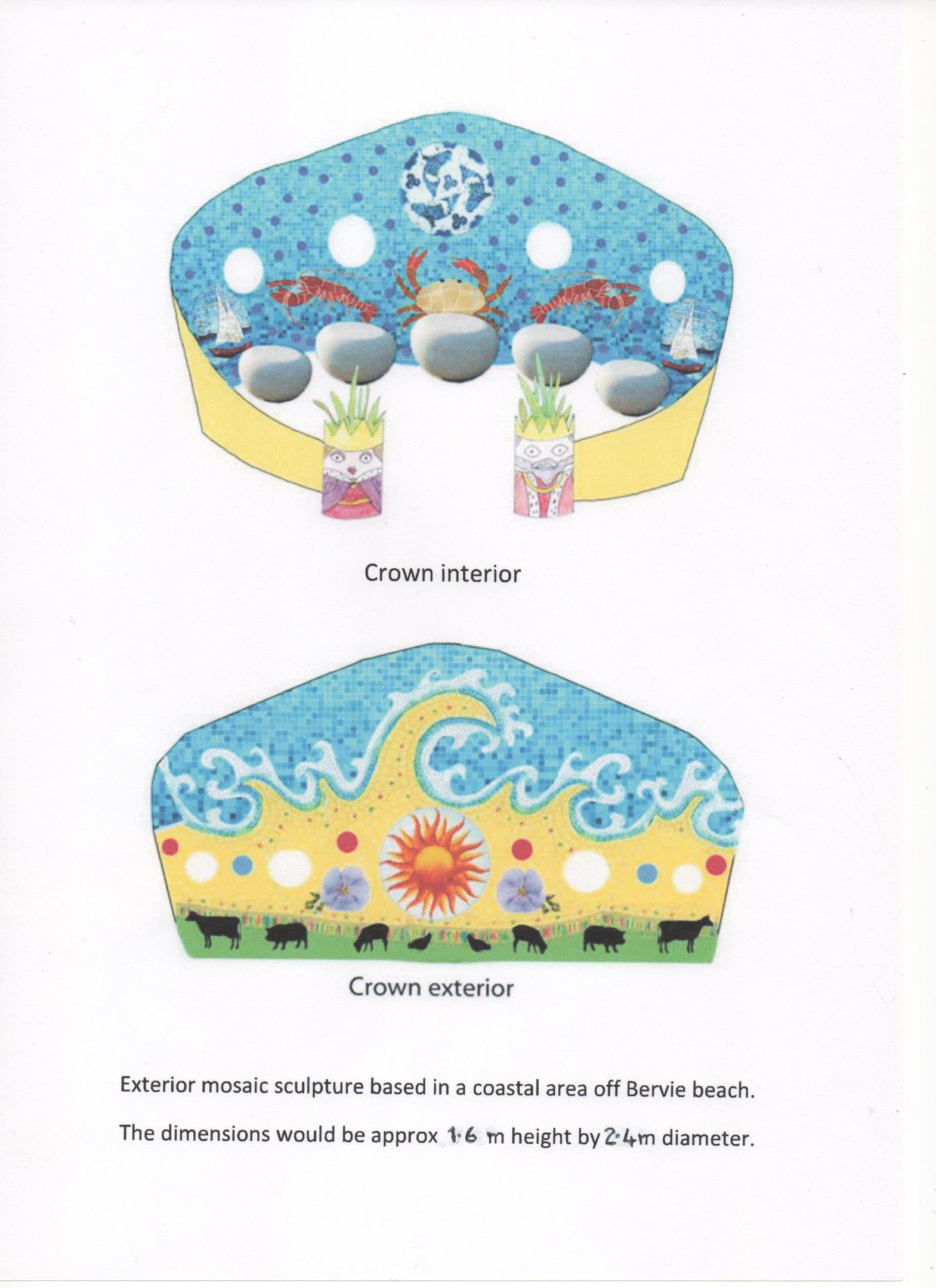 The first images of a sculpture celebrating the maritime, agricultural and cultural heritage of a Mearns community have been revealed.
The designs are the work of artist Debbie Ryan, who has been commissioned to craft a colourful, ceramic art piece to bring a splash of colour to the beachfront at Inverbervie.
Ms Ryan has spent months getting to know the people and history of the town as part of the Brighter Bervie project.
She has now submitted proposals to Aberdeenshire City Council for a 5ft tall, 8ft wide mosaic crown in recognition of the legend of King David II, who was famously shipwrecked in Inverbervie in the 14th century.
With the help of local schoolchildren and the wider community, the Edinburgh-based artist hopes to have the sculpture ready for unveiling by the middle of June.
Ms Ryan said: "About 100 people from all different parts of the community, the Girl Guides, the Cubs, Castle Lodge Care Home, the church and Bervie Primary, have all been involved in influencing the design and what they'd like to see.
"There were different aspects to the design that Brighter Bervie wanted, and one of them was to give the project a humorous element, so I created these cartoon mosaic planters of the king and queen to be integrated into the crown, it'll really appeal to children.
"The internal part will be a blue-toned maritime theme to touch on aspects of Bervie's fishing industry, and the outside will be more of a yellow agricultural design.
"Inside the crown there will be some basic seating, so people will be able to sit inside and face the sea, hopefully."
Ms Ryan's colourful sculptures have been commissioned by communities across the country, including in Liverpool and Edinburgh, and usually enlist the help of local schoolchildren.
She said the Inverbervie youngsters had been particularly helpful.
"The kids have been great, and all their ideas have just been fantastic, especially Ms Menzie's class at Bervie Primary," she said.
"They've been really enthusiastic, for example they've been doing their own clay casts of seahorses and the like that I'll be using to create little glass nuggets to embed into the final sculpture.
"Fingers crossed we'll have the unveiling on June 16 with Ms Menzie's class, so I've got plenty of tile-cutting to do before then."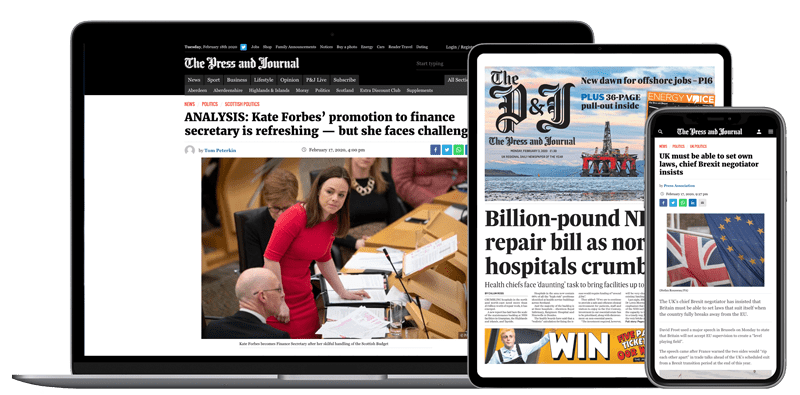 Help support quality local journalism … become a digital subscriber to The Press and Journal
For as little as £5.99 a month you can access all of our content, including Premium articles.
Subscribe