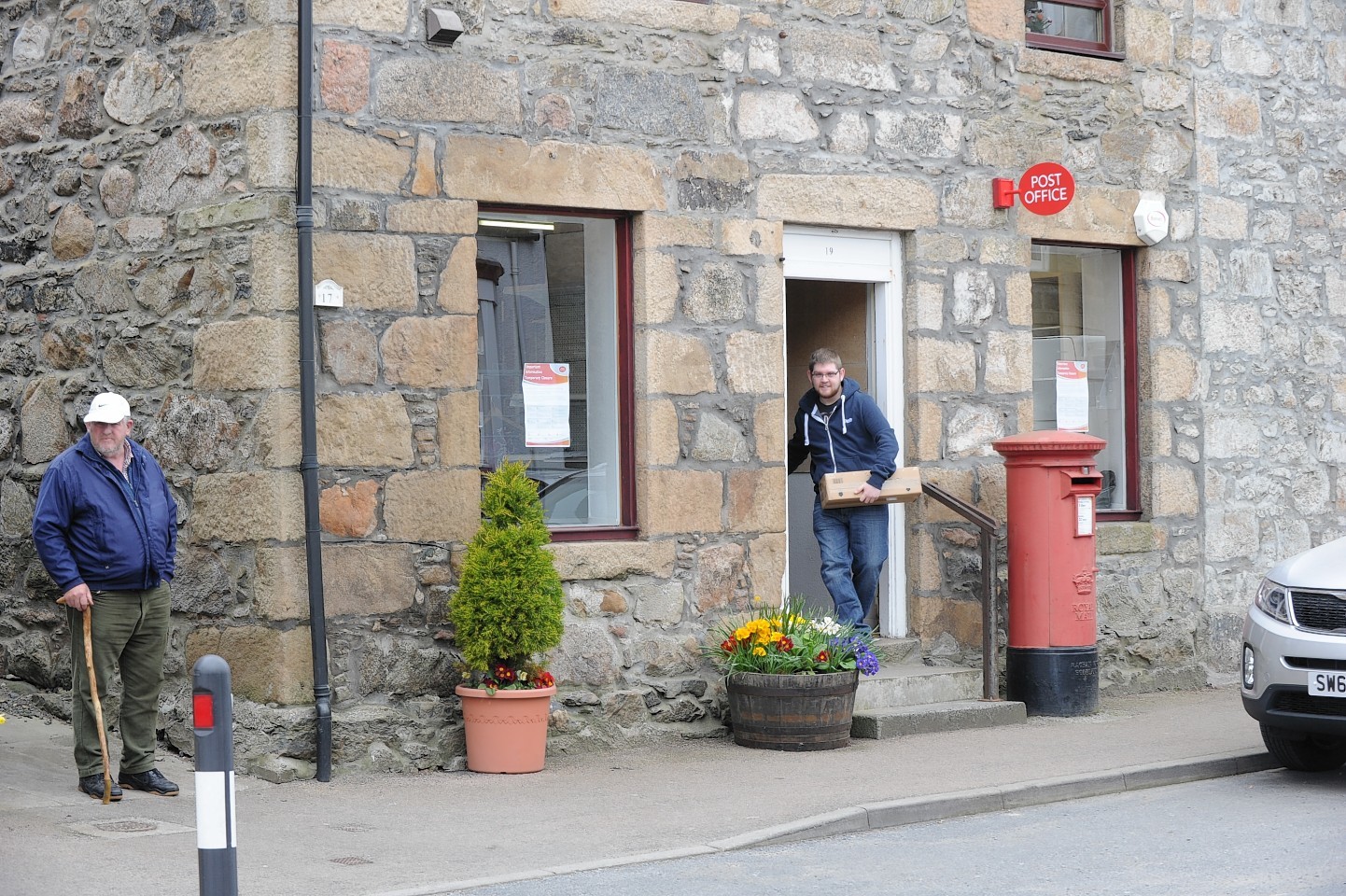 Residents in an Aberdeenshire village are facing a 12-mile round-trip to send parcels after their local post office closed its doors.
The branch in Newburgh's Main Street shut down when the subposmaster resigned.
A Post Office spokeswoman insisted the closure was only "temporary".
But villagers now have to make a 10-mile round-trip to Ellon or a 12-mile round-trip to Balmedie for postal services.
Glen Douglas, secretary of the Foveran Community Council, said an interim post office service – similar to the mobile facilities used in nearby Udny Station and Collieston – might be their best bet.
He said: "The community council continues to ask the Post Office what plans they have to restart a post service in Newburgh. Unfortunately they can only assure us that they are working hard to restore services.
"My request for them to restore services by use of a van similar to Udny Station has been turned down because the van is working to a high capacity.
"The Post Office has advised resident of Newburgh that to obtain postal services they must travel to Balmedie and Ellon, however they are aware that there is also restricted services between these two places.
"Provision of post office services in Newburgh is vital considering there are new houses being built in the village and an application for further new houses is being considered."
A Post Office spokeswoman said: "We can confirm that Newburgh Post Office has closed temporarily.
"This is due to the resignation of the postmaster and the premises being withdrawn from post office use.
"We are working hard to find a permanent location for the post office and we hope to be able to provide further information on a proposed new location soon.
"We know how important post office services are to people in Newburgh and we are committed to maintaining services in the area."
The company is believed to have started speaking to other local businesses to try to establish another branch in the village.
However, a spokesman for the town's only shop – Main Street's Costcutter – said it had never entered into negotiations with the Post Office about setting the service up on the site.
Ellon and District councillor, Richard Thomson, said: "It is a real inconvenience that is it no longer there and I hope it can be resolved sooner rather than later.
"It is not just about posting a letter, it provides access to financial services and a whole range of government services.
"I would hope the Post Office reestablish their service there. A place the size of Newburgh needs it."